Nuestra ventaja competitiva es nuestro personal
Nos comprometemos a garantizar que los empleados tengan la oportunidad de alcanzar todo su potencial proporcionando un entorno comprensivo e inclusivo donde se respeten todas las personas y perspectivas. 
Nuestro Consejo de inclusión global dirige iniciativas estratégicas en cuatro áreas de enfoque: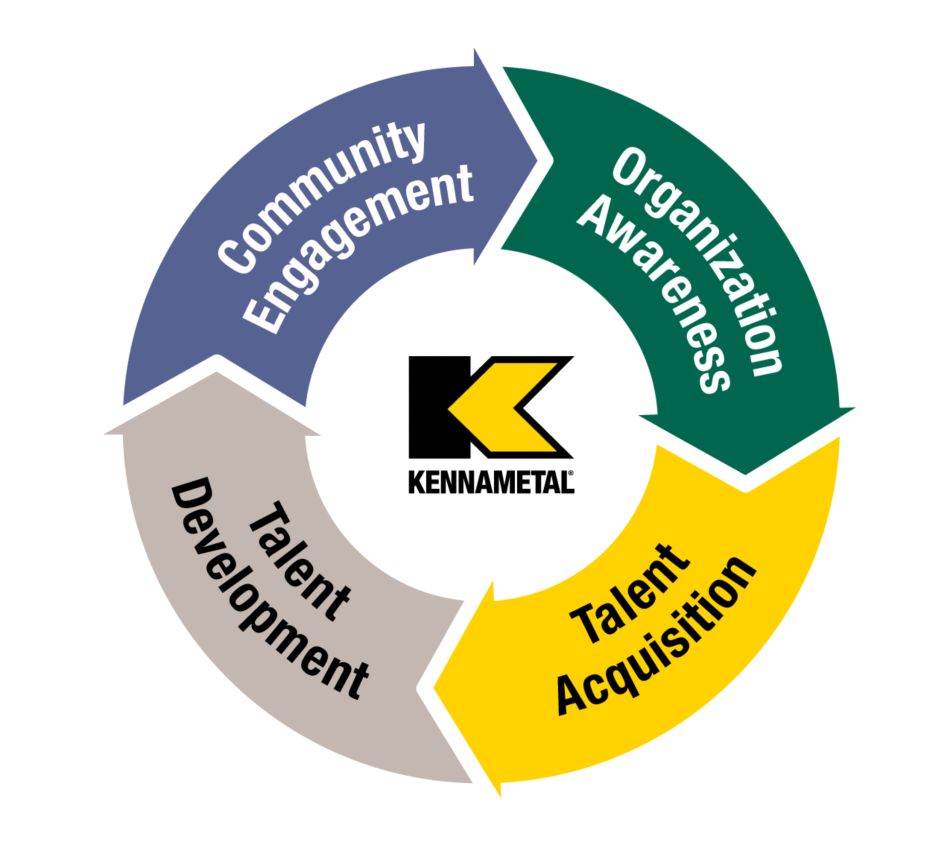 Kennametal's 2022 STEP Ahead Award Recipient
Over the years, a dozen Kennametal leaders have been honored as STEP Ahead Award winners by the Manufacturing Institute. These awards celebrate women making an impact in Science, Technology, Engineering and Production careers. Two recent winners share their perspectives below.

Para obtener más información, consulte nuestro Informe sobre medio ambiente, redes sociales y gobierno aquí.