Carbide Wear Solutions for Centrifugal Separation Equipment
Suministramos componentes de desgaste estándar y conforme a plano de material basado en metal duro al tungsteno. Entre ellos se incluyen material en bruto de metal duro sinterizado y componentes montados/soldados listos para usar. También realizamos servicios analíticos para ayudarle a desarrollar o mejorar la vida útil de sus equipos.
Componentes de centrífuga decantadora de la carcasa sólida y de pantalla
• Baldosas de vuelo de desplazamiento (conjunto de metal duro/acero soldado)
• Boquillas de alimentación y descarga
• Arados y barras frotadoras
• Plaquetas de azulejos de desgaste
• Barras de pantalla
Hardfacing Materials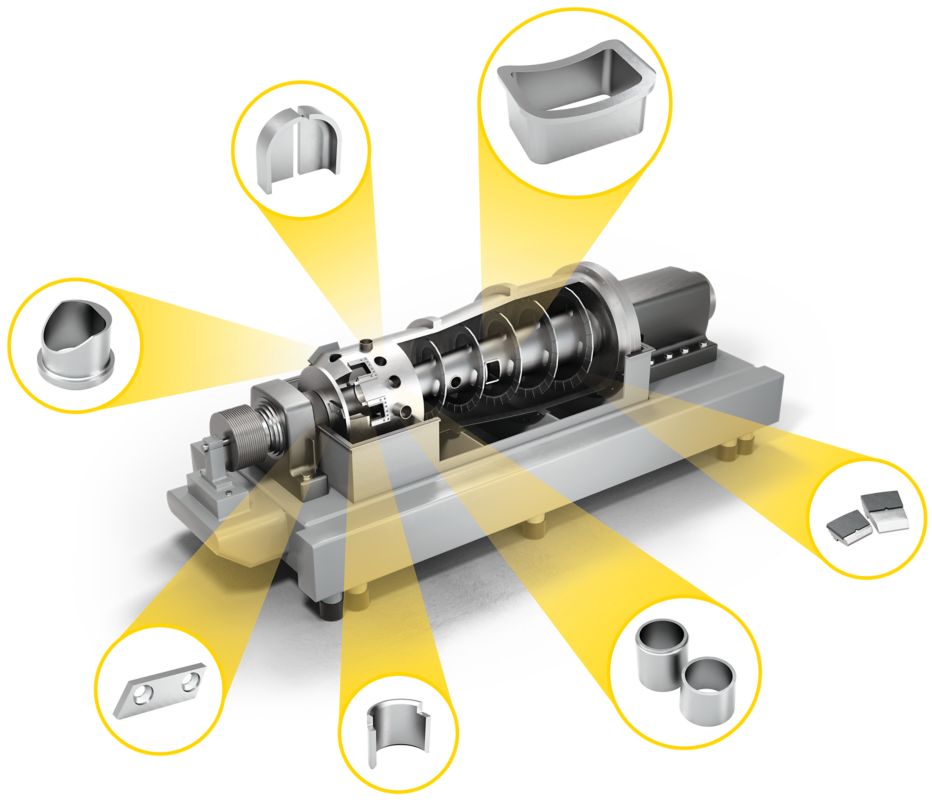 Servicios y asistencia
When customers partner with Kennametal, they will have access to our analytical services. Together we can help you develop or improve your products.
Examples of this service include: Failure analysis, material analysis, wear and corrosion tests, and product engineering.