Presentamos Road King™ Xtreme:
In a Class of Its Own: The combined Strength of a PCD tip with the Flexibility of a Carbide tool (rotating base) delivers game-changing performance.
Standard PCD tools are exhausting to replace, require specific tools, and result in hours of down time. The new Road King Xtreme eliminates the common issues associated with other PCD applications.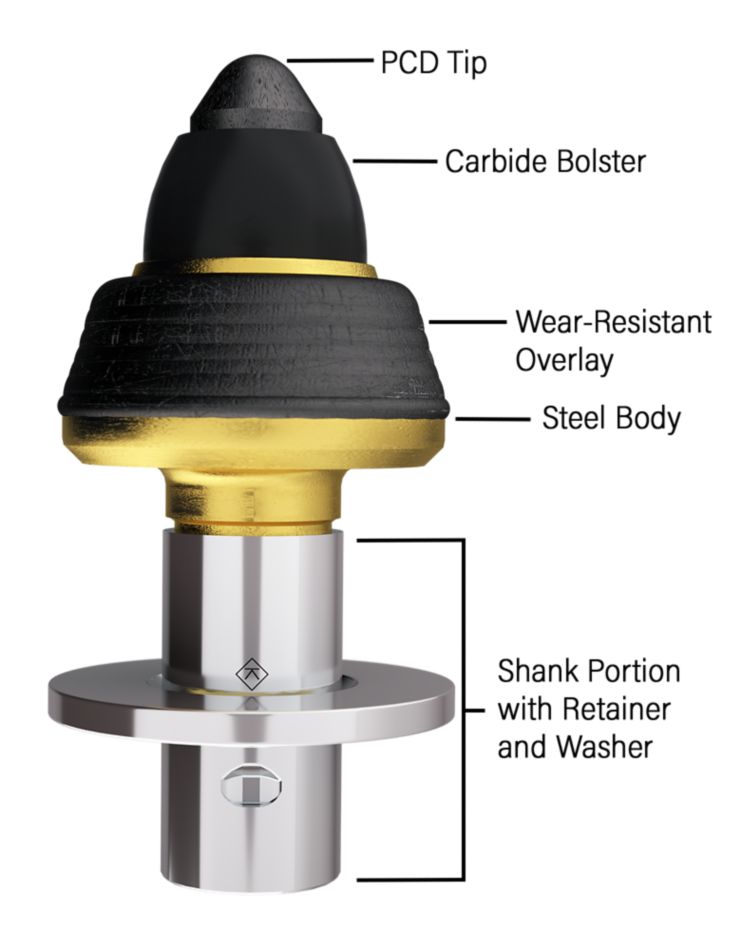 PCD Made Easy
Combining PCD with a rotating base minimizes downtime from obstacles, concrete utility patches, and asphalt by as much as 30%.

Road King Xtreme is compatible with all current standard mounts and boasts quick change out times, improving safety.

Don't let varying road conditions slow you down. Stay running with Road King Xtreme and manage road hazards on your terms.
PCD Applications:
Mainline road milling
Large highway projects
Asphalt (harder materials)
Versatility (Incidental concrete, underground obstruction contact) 
Specific Tool Uses:
RKE-01 – ideal mainline milling
RKE-01S – general purpose cutting applications
RKE-02 – slimmer tip profile for penetration, ideal for micro-milling
RKE-02D – dimple retainer for rumble strip cutting
RKE-03 – heavy-duty design, greatest flexibility, 1"-full-depth
Road King Xtreme:
Fits any standard holder system.

Fast and easy tool change-outs.
Maximizes machine uptime and productivity
Enables the use of PCD without the risk of unnecessary machine downtime.
Are you ready for the only road milling tool offering the benefits of PCD with the flexibility of a rotating base?