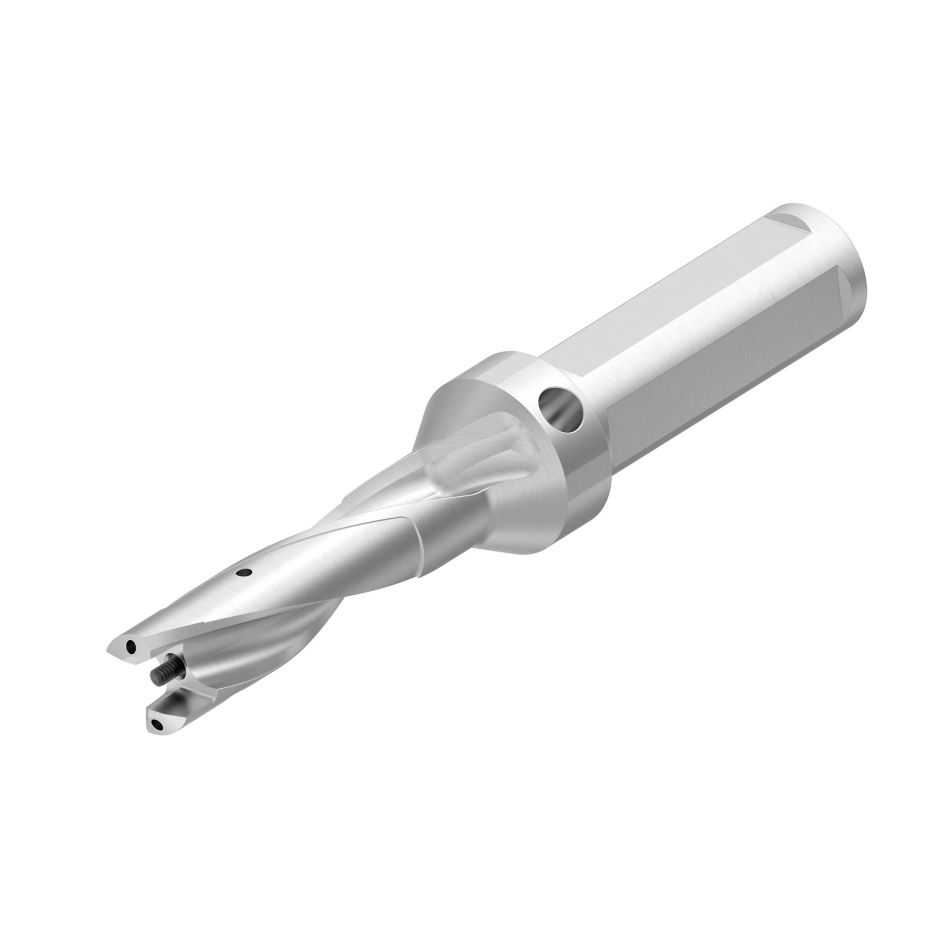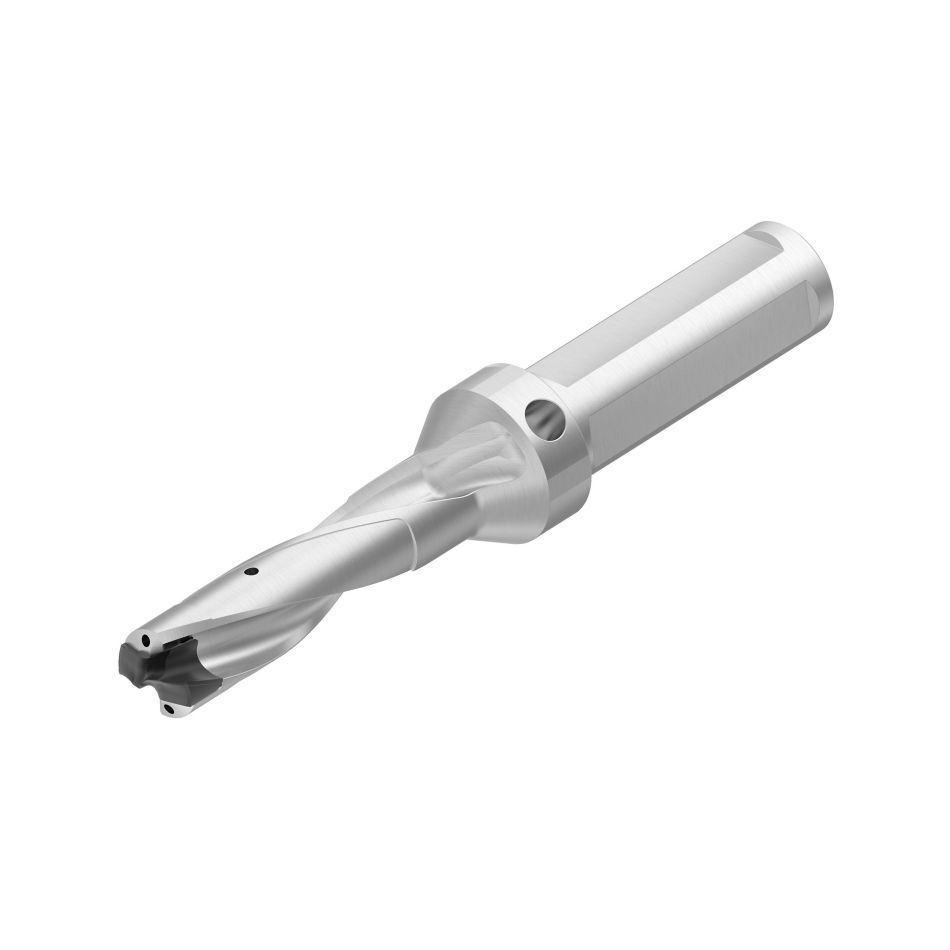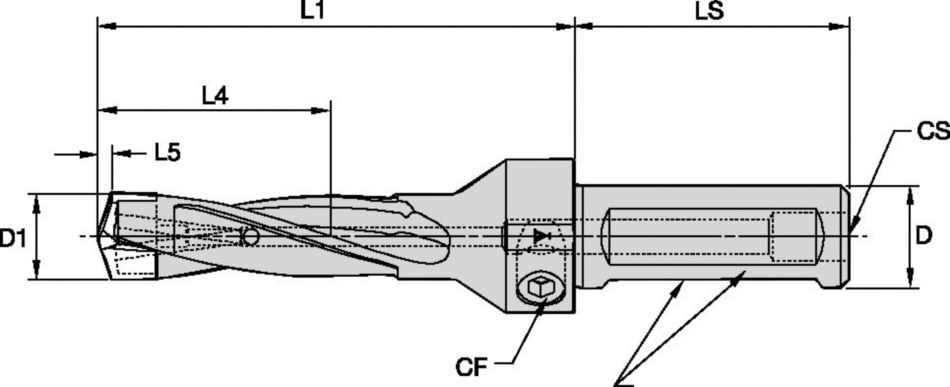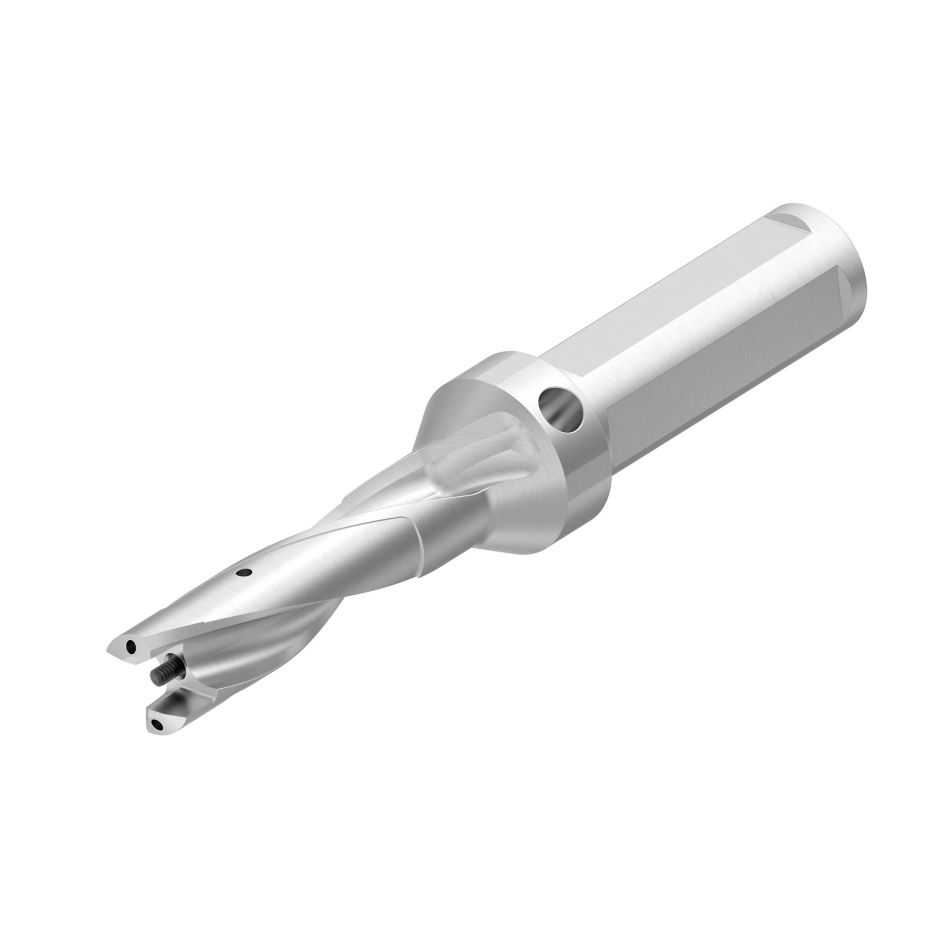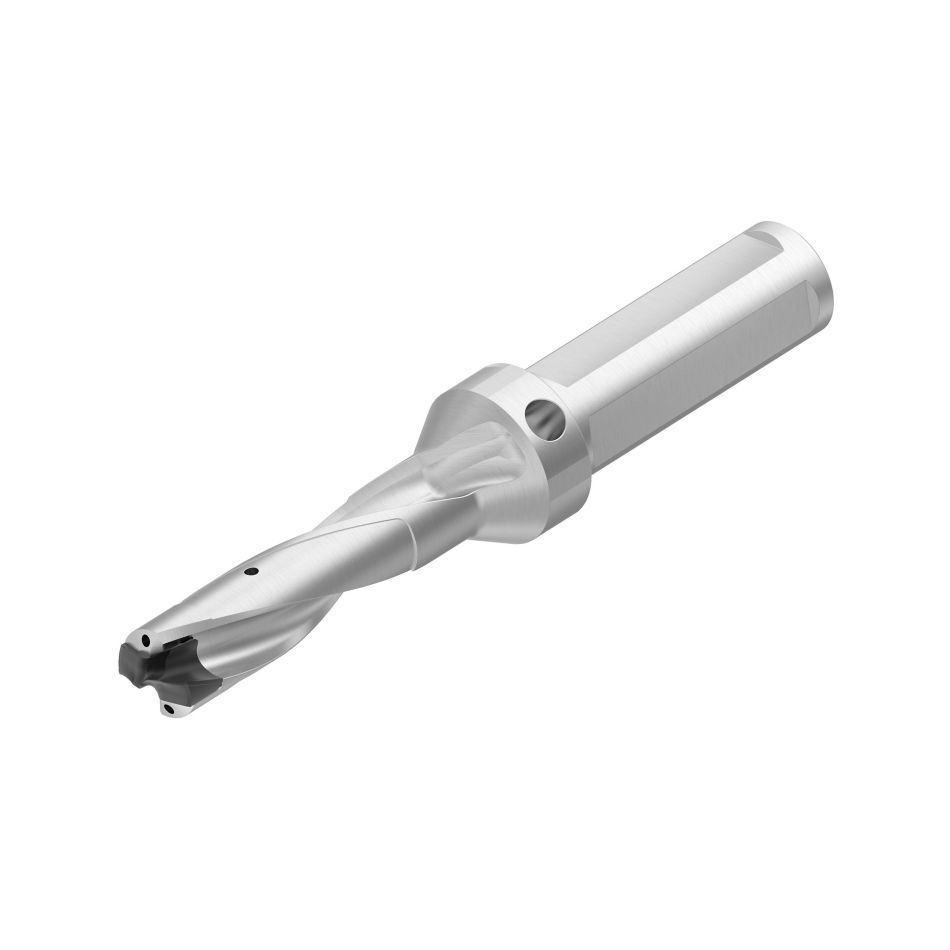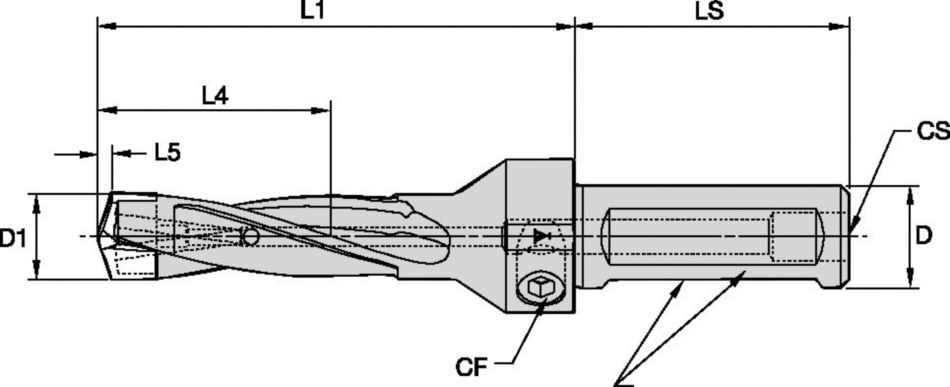 KSEM_R3SSF (3 x D) • Cuerpos KSEM • Mango con brida • Pulgadas
Cuerpos con mango de brida KSEM™
Features and benefits
Cuerpos de acero recocido para taladrado fiable con una vida de la herramienta sin igual, incluso en condiciones exigentes.


Asiento de alojamiento muy rígido: KSEM™ ofrece un alojamiento de cuatro paredes que proporciona estabilidad del a plaquita, calidad del orificio y una mayor vida de la herramienta.


Refrigeración interna cerca del filo de corte para mejorar la vida de la herramienta, el acabado de los orificios y la evacuación de virutas.


Ajuste perfecto en aplicaciones de torno con doble mango plano estable, con una entrada de refrigerante lateral en la brida.


Insert blades must be of the same seat size as the body it should be used on. For each seat size, there is a PREFERRED CHOICE of bodies for a particular insert diameter. Overhang of the insert to the body shall not exceed 0,25mm (0.0098") per side. Higher overhang is possible but will compromise performance, rigidity and efficient chip evacuation. We recommend to always use the closest fit possible, especially when machining long chipping materials.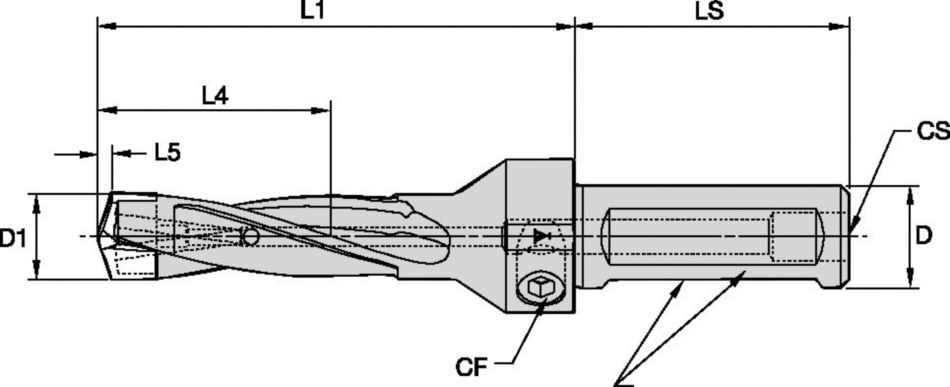 keyFilters
P0

Low-Carbon Steels, Long Chipping

C < .25%; <125 HB; <530 N/mm^2 UTS

(

58

)

P1

Low-Carbon Steels, Short Chipping

C < .25%; <125 HB; <530 N/mm^2 UTS

(

58

)

P2

Medium and High Carbon Steels

C < .25%; <220 HB; <25 HRC; >530 N/mm^2 UTS

(

58

)

P3

Alloy Steels & Tool Steels

C > .25%; <330 HB; <35 HRC; 600-850 N/mm^2 UTS

(

58

)

P4

Alloy Steels & Tool Steels

C > .25%; 350-420 HB; 35-43 HRC; 850-1400 N/mm^2 UTS

(

58

)

P5

Ferritic, Martensitic, and PH Stainless Steels

<330 HB; <35 HRC; 600-900 N/mm^2 UTS

(

58

)

P6

High Strength Ferritic, Martensitic, and PH Stainless Steels

350-450 HB; 35-43 HRC; 900-2400 N/mm^2 UTS

(

58

)

M1

Austenitic Stainless Steel

130-200 HB; <600 N/mm^2 UTS

(

58

)

M2

High Strength Austenitic Stainless and Cast Stainless Steels

150-230 HB; <25 HRC; >600 N/mm^2 UTS

(

58

)

M3

Duplex Stainless Steel

135-275 HB; <30 HRC; 500-1200 N/mm^2 UTS

(

58

)

K1

Gray Cast Iron

120-290 HB; <32 HRC; 125-500 N/mm^2 UTS

(

58

)

K2

Low and Medium Strength CGI and Ductile Irons

130-260 HB; <28 HRC; <600 N/mm^2 UTS

(

58

)

K3

High Strength Ductile and Austempered Ductile Iron

180-350 HB; <43 HRC; >600 N/mm^2 UTS

(

58

)

N

Non-Ferrous Materials

(

58

)

N2

Low-Silicon Aluminum Alloys and Magnesium Alloys

Si <12.2%

(

58

)

N3

High-Silicon Aluminum Alloys

Si >12.2%

(

58

)

N4

Copper, Brass, Zinc-based on machinability index range of 70-100

(

58

)

N5

Nylon, Plastics, Rubbers, Phenolics, Resins, Fiberglass

(

58

)

N6

Carbon, Graphite Composites, CFRP

(

58

)

S1

Iron-Based, Heat-Resistant Alloys

160-260 HB; 25-48 HRC; 500-1200 N/mm^2 UTS

(

58

)

S2

Cobalt-Based, Heat-Resistant Alloys

250-450 HB; 25-48 HRC; 1000-1450 N/mm^2 UTS

(

58

)

S3

Nickel-Based, Heat Resistant Alloys

160-450 HB; <48 HRC; 600-1700 N/mm^2 UTS

(

58

)

S4

Titanium and Titanium Alloys

300-400 HB; 33-43 HRC; 900-1600 N/mm^2 UTS

(

58

)
Convex Drilling

(

58

)

Corner Style SquareEnd Drilling

(

58

)

CornerStyle Chamfer Drilling

(

58

)

Counterboring

(

58

)

Countersinking

(

58

)

Drilling

(

58

)

Flat Bottom Drilling

(

58

)

Inclined Entry Drilling

(

58

)

Inclined Exit Drilling

(

58

)

Pre-Condition

(

58

)

Stacked Plates Drilling

(

58

)

X-Offset Drilling

(

58

)
Cylindrical Shank 2 Flats

(

58

)