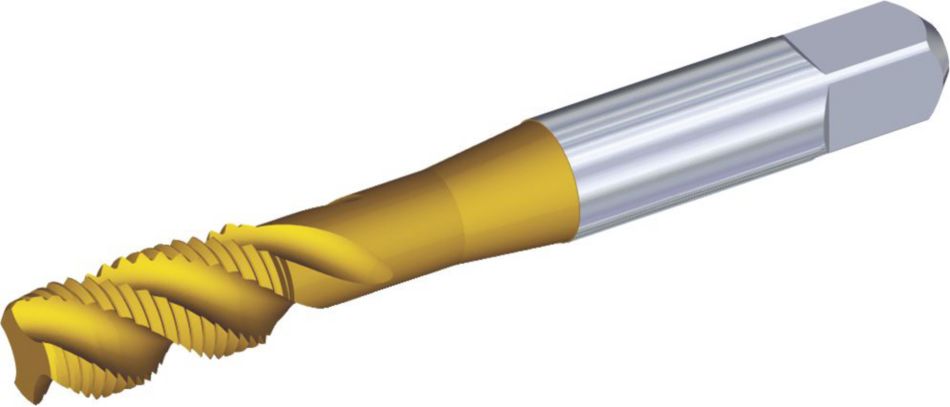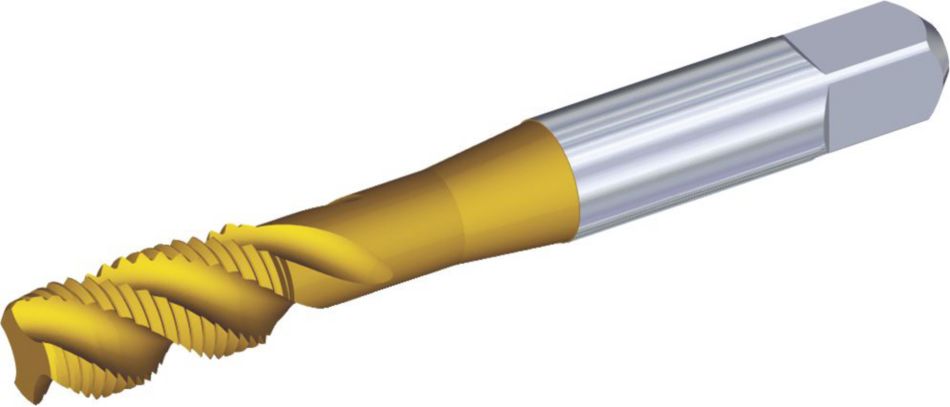 T838 • Form C Semi-Bottoming Chamfer • Machine Screw and Fractional • ANSI • Tension/Compression Holders
GOtap™ T838 Spiral-Flute HSS-E Taps • Blind Holes
Features and benefits
KSP32 TiCN/TiN


KSP39 oxide

There are no results for this query, please update the query and try again.
Replacement
This item is not available
Replacement Product
This item may be available through a distributor
Grades
KSP32

Sustrato HSS-E de alto contenido en vanadio con alta resistencia al desgaste, capa base TiCN y capa superior TiN de baja fricción. Uso en aplicaciones múltiples, incluyendo acero, acero inoxidable, fundición dúctil y aluminio fundido. KSP32 es resistente a la abrasión.

KSP39

Sustrato HSS-E con tratamiento superficial de óxido negro. Uso en múltiples materiales, incluyendo acero, acero inoxidable y fundición dúctil. No recomendado para materiales no ferrosos.
shank tolerance
D mm
tolerance h9
13
+0, -0,025
36
+0, -0,030
610
+0, -0,036
1018
+0, -0,043
1830
+0, -0,052
shank tolerance
D inch
tolerance
.141.635
+0, -.0015
.6351.51
+0, -.0020
1.512.01
+0, -.0030