Notifications
Mark all as read
How to Keep Your Tools Running
PCD Wear-Solutions in Road Milling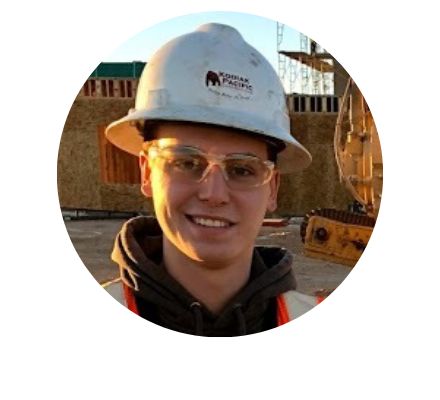 Meet the Wear Expert: Blaise Nelson is an application engineer focused on helping our customers in the construction industry to identify and apply the right Kennametal solutions for their particular job. For customer needs ranging from tooling application problems to trying new tools, Blaise is their guy. 
Q: How does Kennametal's direct/on-site technical support set us apart from the competition? 

BLAISE NELSON: The construction industry is very personal. Application support resources, such as myself, give customers the confidence to choose Kennametal for any product line because they know they can get help when they need it. I have heard a lot of positive feedback from customers saying they appreciate knowing they can always have access to in-person application support. That support is especially important for our new Poly-Crystalline Diamond (PCD) product line. Customers know I will be there to help them transition to this new product.. 

Q: What challenges do you face providing solutions for a variety of conditions and environments?
BLAISE NELSON: Every road cuts different. That is what makes it challenging to find a perfect tool for everybody, because everybody needs something different.
Different rock is the primary factor in this. If you ask people on the east about their asphalt, what they consider hard, our customers in the west would consider medium to soft.
There is more volcanic rock on the west side of the United States, so it is more abrasive. Since this asphalt is so abrasive, customers want to see a longer lasting tool, that does not require as much maintenance and they do not have to change out every day. If a customer must change out a whole drum that is 260 tools at $5 a tool, it gets expensive. That is a direct cost for a customer of approximately $1,300 a day.
By understanding the different conditions each customer faces, I can help them save time and money changing out those teeth. Kennametal has a very accommodating product lineup; we have a broad range of tools to meet diverse customer needs. 
"Every road cuts different - rock diversity is the primary factor in this."
Q: In what situation(s) does PCD thrive? Is it limited to jobs for larger clients?
BLAISE NELSON: No. In addition to our larger clients, we have seen a lot of success with customers who own one to three machines. Last month I worked with a customer who owns two machines. With a lower number of machines, they could not dedicate a machine specifically to highway jobs. With PCD we were able to give the customer the ability to go miles and miles, but then change out their diamond teeth and put in carbide teeth. This flexibility is a benefit to the customer, because changing static diamond can take a customer at least an entire day if not three. 

"PCD enables any customer to go miles and miles without any unnecessary machine downtime."
Q: What are the direct and indirect benefits behind Kennametal's PCD tooling?
BLAISE NELSON: It is important to help customers understand the long-term benefit of a longer-lasting tool, compared to the short-term cost differential. While PCD tools have a higher upfront cost versus carbide tools, there are still direct savings achieved by using PCD tooling. The main factor contributing to these cost-savings is the time saved from changing out tooling. Carbide tooling typically needs to be changed out 7-8 times more often than PCD tooling. By using PCD, the operators' time underneath the machine is reduced significantly.  This not only enables them to save time and money on their current job, but also take on more jobs as a result of the time savings. Customers who use PCD tooling are also getting better production through fuel savings and safer working conditions.

Another huge benefit is the quality and consistent performance of our tools. Customers like that there are no variations in the cut pattern our tools create. Customers appreciate this because if they purchase a full pallet of tools, they can be confident the quality will be consistent across all the tools. There is a standard upheld with Kennametal tools, compared to some tools that may perform great one month but not the same the next month. With our products, customers know exactly what they are getting. This is especially crucial for contracts with tight tolerances, where customers cannot bear the expense of tools varying midway through a job.

Competitor's tool (left) compared and Kennametal's Road King Xtreme (right).