Carbide Wear Solutions for Centrifugal Separation Equipment
Forniamo componenti antiusura standard e make-to-print a base di metallo duro di tungsteno. Tra questi, componenti grezzi in metallo duro sinterizzati e componenti assemblati/brasati pronti all'uso. Eseguiamo anche servizi analitici per aiutarvi a sviluppare o migliorare la vita utile dell'apparecchiatura.
Componenti per le vasche piene e perforate delle centrifughe decantatrici
• Piastrelle di scorrimento (flight tiles) (assemblaggio in metallo duro brasato/acciaio)
• Ugelli di avanzamento e scarico
• Barre raschiatrici e aratri
• Piastrine per piastrelle antiusura
• Barre schermate
Hardfacing Materials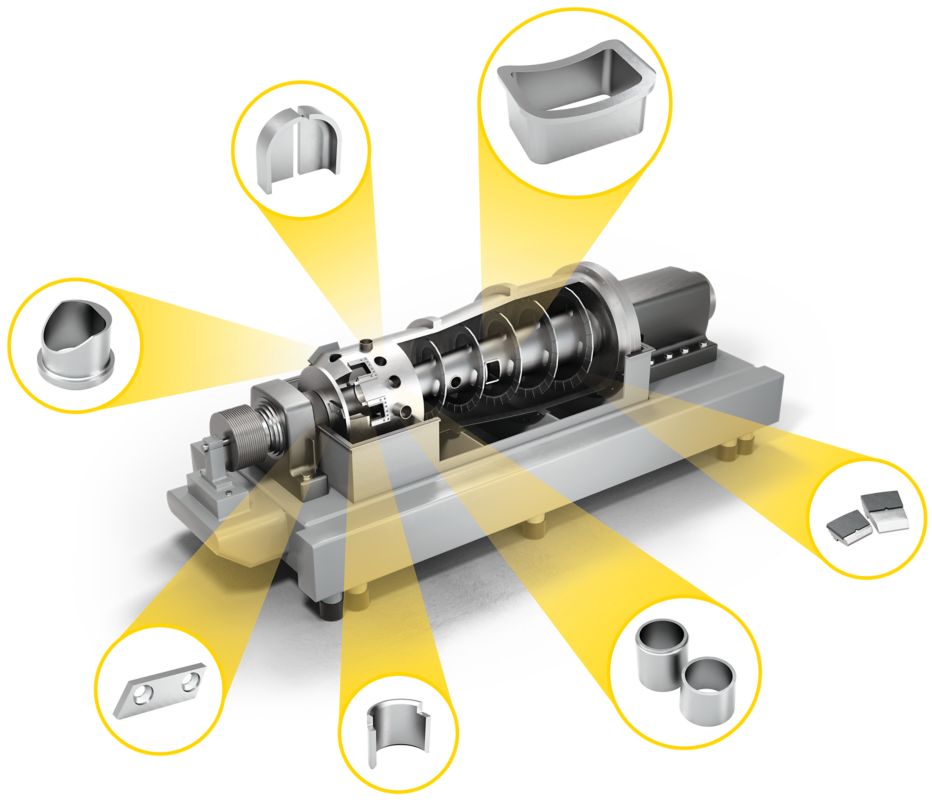 Assistenza e Servizi
When customers partner with Kennametal, they will have access to our analytical services. Together we can help you develop or improve your products.
Examples of this service include: Failure analysis, material analysis, wear and corrosion tests, and product engineering.