Specialty Alloys
Kennametal ISA has more than 15 years of experience in creating custom alloys for aerospace, electronics, and energy sectors.
These alloys can be melted in open air, vacuum or inert gas conditions using our vacuum induction melting capability.
We can control minor additions, oxygen, and other impurities to meet our customer specifications. These alloys can be provided as ingots, chunks or powders.
Braze Alloys
Binary Alloys
Infiltration Alloys
Master Alloys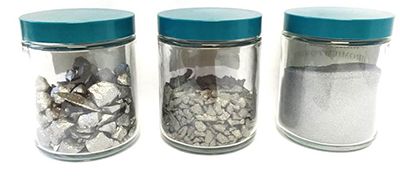 Metal & Alloy Compositions
We have pride in our established expertise in handling a wide range of metal & alloy compositions.

Copper-based
Nickel-based
Chromium-based
Cobalt-based
Molybdenum-based
Niobium-based
Tantalum-based
Precious Metals (Silver, Ruthenium, Platinum, Rhenium)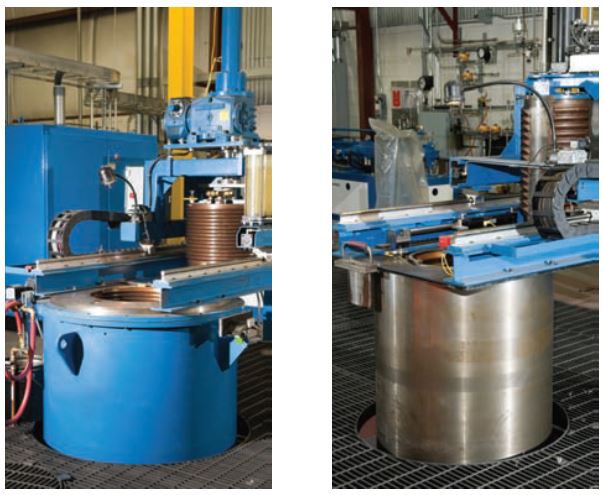 Explore Our Wide Range of Service Capabilities
Vacuum Induction Meeting (VIM)
Hot Isostatic Pressing (HIP)
Cold Isostatic Pressing (CIP)
Custom Powder Milling and Sizing Services
Hydriding/Dehydriding Services
Refining Services (Hydrogen)
Powder Screening
Aluminothermic Alloying
Ingot Crushing
Laboratory Analysis Services
Spent Target Recycling
Take Advantage of Our Specialty Metallurgical Processing
Thermal Treatments:
Toll Processing (Remelting)
Thermiting
Hydriding/Dehydriding
Nitriding
Inert gas
Degassing
Vacuum sintering
Hot and Cold Isostatic Pressing
Other Treatments:
Pelletizing
Crushing
Milling (to -200 mesh)
Shearing
Metal Powder Screening
Shot Blasting
Lab Accreditations:
AS9100/ISO9001
NADCAP for Materials Testing
ISO17025 for Testing