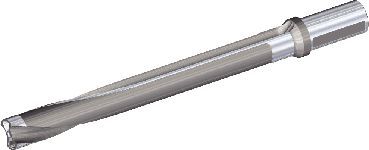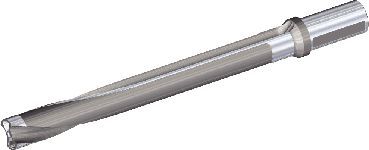 KSEM PLUS™ SSF Shanks • 8 x D • Inch
KSEM PLUS™ Flanged Shank Bodies
Features and benefits
Straight-fluted KSEM PLUS toolholder. Very stable with large chip flutes and a precision FDS head clamping system. Combine with a KSEM PLUS A1 or B1 head and required carbide inserts.


Save stock and tooling cost by exchanging a worn head and replacing it with a new one on the same toolholder.


Flexibility due to our unique FDS clamping system: A certain size range of heads (A1 or B1) can be used depending on the toolholders FDS size (FDS 28 to FDS 120).


Perfect fit in lathe applications with stable double flat shank, featuring a lateral coolant entry on the flange.


Custom Solutions: Our KSEM PLUS toolholders are available with all popular shank styles. You can also order KSEM PLUS toolholders with 10° helixed chip flutes (e.g. for better chip removal in cast iron).

Change the visible columns with any of the parameters listed below. A maximum of 7 columns can be displayed.
Displaying
1-

8
of
8
results
| SAP Material Number | ISO Catalog Number | ANSI Catalog Number | First Choice | [CSWS] System Size Workpiece Side | [D] Adapter / Shank / Bore Diameter | [D] Adapter / Shank / Bore Diameter | [L1] Gage Length | [L1] Gage Length | [L2] Usable Length | [L2] Usable Length | [LS] Shank Length | [LS] Shank Length | |
| --- | --- | --- | --- | --- | --- | --- | --- | --- | --- | --- | --- | --- | --- |
| 3794836 | SSF150FDS321263 | SSF150FDS321263 | | FDS32 | 38.1 | 1.5 | 321.0000 | 12.637 | 260.0000 | 10.236 | 95.25 | 3.75 | |
| 3794839 | SSF150FDS361421 | SSF150FDS361421 | | FDS36 | 38.1 | 1.5 | 361.0000 | 14.212 | 292.0000 | 11.496 | 95.25 | 3.75 | |
| 3794842 | SSF200FDS401586 | SSF200FDS401586 | | FDS40 | 50.8 | 2.0 | 403.0000 | 15.866 | 327.0000 | 12.874 | 101.6 | 4.0 | |
| 4051140 | SSF150FDS281112 | SSF150FDS281112 | | FDS28 | 38.1 | 1.5 | 283.0000 | 11.142 | 226.0000 | 8.898 | 95.25 | 3.75 | |
| 3794905 | SSF200FDS451775 | SSF200FDS451775 | | FDS45 | 50.8 | 2.0 | 451.0000 | 17.755 | 367.0000 | 14.448 | 101.6 | 4.0 | |
| 3794908 | SSF200FDS501980 | SSF200FDS501980 | | FDS50 | 50.8 | 2.0 | 503.0000 | 19.803 | 410.0000 | 16.141 | 101.6 | 4.0 | |
| 3794911 | SSF200FDS562240 | SSF200FDS562240 | | FDS56 | 50.8 | 2.0 | 569.0000 | 22.401 | 466.0000 | 18.346 | 101.6 | 4.0 | |
| 3794914 | SSF200FDS632515 | SSF200FDS632515 | | FDS63 | 50.8 | 2.0 | 639.0000 | 25.157 | 524.0000 | 20.629 | 101.6 | 4.0 | |
Replacement
This item is not available
Replacement Product
This item may be available through a distributor