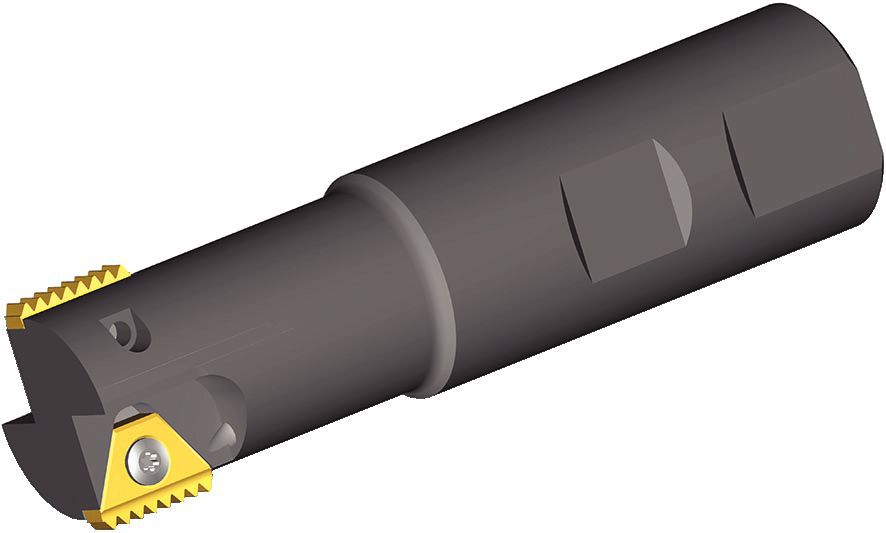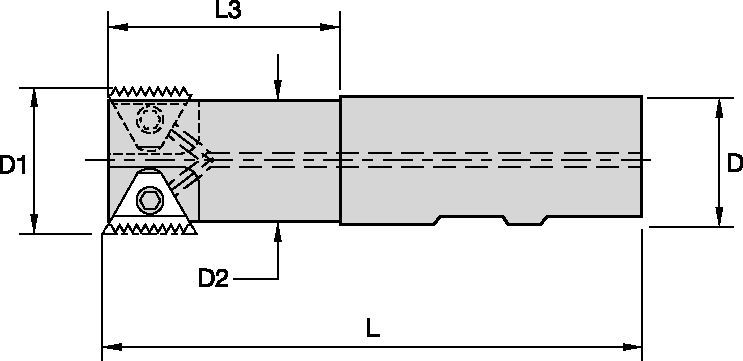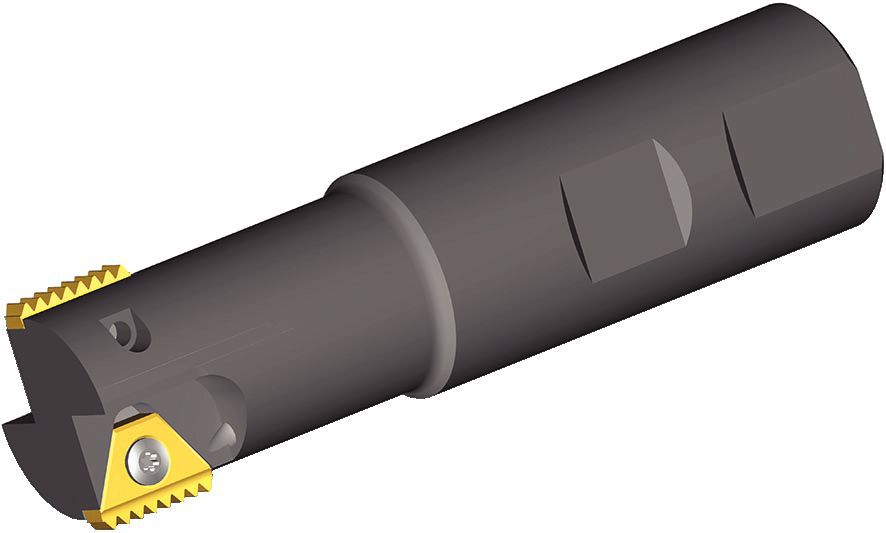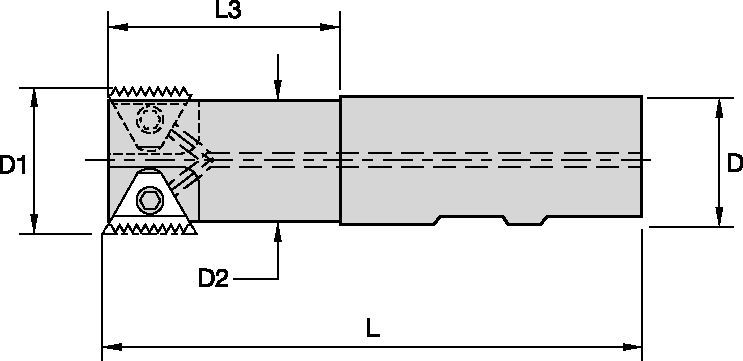 TMS • Thread Milling System • Double Insert
Indexable End Mills • Two Cutting Edges
Features and benefits
Cutting diameter ranges from .670–1.654".


For internal and external threading on most types of workpiece materials.


One tool is used for both right- and left-hand threads.


All cutters have through-coolant capability.


Utilizes inserts with various profiles and pitches.
Workpiece Materials
P
M
K
S
H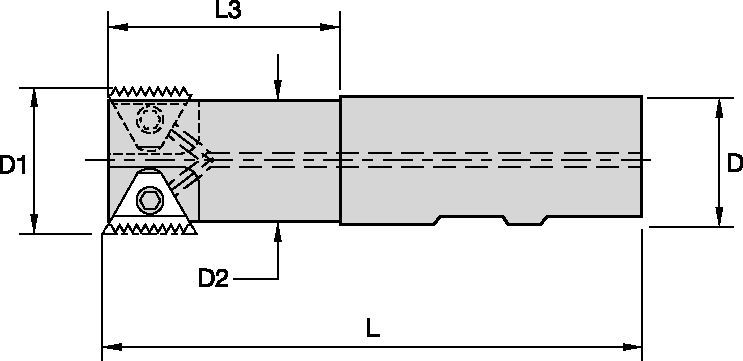 There are no results for this query&#44 please update the query and try again.
Replacement
This item is not available
Replacement Product
This item may be available through a distributor
TM25 Inserts
Materials
Brinell
surface speeds
indexable inserts
steel
HB
KC610M
KC635M
feed fz (IPT)
P1
125
100–210
90–180
0,05–0,20
P2
180
100–170
90–160
0,05–0,20
P3
225
60–130
70–115
0,05–0,20
P4
250
80–150
80–160
0,05–0,20
P5
275
75–130
80–160
0,05–0,15
P6
325
70–110
60–100
0,05–0,10
stainless steel
M1
180
100–170
120–180
0,05–0,10
M2
250
70–140
100–140
0,05–0,10
M3
330
70–120
100–120
0,05–0,10
cast iron
K1
180
60–130
100–120
0,02–0,08
K2
220
60–125
80–100
0,05–0,15
K3
260
50–90
60–90
0,05–0,10
non-ferrous
N1
60–100
100–250
–
0,05–0,25
high-temp alloys
S1
200
20–45
20–40
0,05–0,10
S2
250
20–30
20–30
0,02–0,05
S3
280
15–20
15–20
0,02–0,05
S4
350
10–15
10–15
0,02–0,05
hardened steel
H1
55 HRC
20–45
20–45
0,01–0,03
STN Series
Materials
Brinell
surface speeds
indexable inserts
steel
HB
KC610M
KC635M
feed fz (IPT)
P1
125
325–675
290–590
.002–.008
P2
180
290–550
290–520
.002–.008
P3
225
200–425
225–375
.002–.008
P4
250
250–490
250–500
.002–.008
P5
275
250–425
250–500
.002–.006
P6
325
225–350
200–325
.002–.004
stainless steel
M1
180
325–550
375–590
.002–.004
M2
250
225–450
325–450
.002–.004
M3
330
225–375
325–375
.002–.004
cast iron
K1
180
200–425
325–450
.001–.003
K2
220
200–390
250–325
.002–.006
K3
260
160–290
200–275
.002–.004
non-ferrous
N1
60–100
325–820
–
.002–.010
high-temp alloys
S1
200
65–140
65–130
.002–.004
S2
250
65–90
65–90
.001–.002
S3
280
50–65
50–65
.001–.002
S4
350
30–50
30–50
.001–.002
hardened steel
H1
55HRc
65–140
65–140
.0004–.001