Processing is a big industry with a big challenge: Wear.
Equipment and components used in food and feed, cement, pulp and paper, and phosphate processing are especially susceptible to wear damage.

Kennametal offers start-to-finish wear solutions. We start with a full assessment of your operation and wear challenges. Then we design solutions for those wear areas. Next, we create cladding fabric for wear-affected components and give installation support. We finish strong with ongoing support and wear monitoring.
Erosion, corrosion, and abrasion are all part of the job in aquafeed processing. That means wear damage is usually part of the job, too. Kennametal cladding can increase the life of barrels, single screws, and liners by four to eight times longer than original equipment. With less wear damage, components last longer and perform better and maintenance costs are reduced.
Food and Feed Industries
Kennametal cladding is like a thin coat of armor protection on your components in this wear-prone industry.
Dies and wear plates take a beating daily in food and feed processing. Kennametal cladding beats back against abrasion to boost component life up to seven times longer than unprotected components. That means more consistency in the finished product. It also means a maintenance schedule that's predictable, rather than uncertain.
Pulp and Paper Industries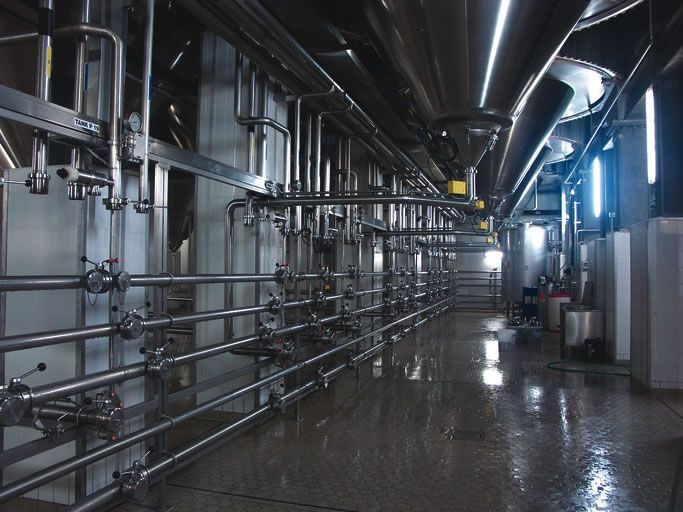 Going with the flow shouldn't mean pieces of your components go with it. Abrasion, corrosion, and erosion are expected in conveyance, but blowouts, chipping, and spalling don't have to be. Kennametal-cladded conveyance components are much more resistant to wear damage than unprotected components. That means far fewer blowouts, less downtime and maintenance costs, more resistance to chipping and spalling, and less risk of cross contamination.
Auxiliary Extruder Equipment
Auxiliary extruder equipment can last up to seven times longer when you protect it with Kennametal cladding. TS barrels, TS barrel liners, SS barrels, and screws all can be protected from wear damage with our cladding. That means more control during the process and better quality of the finished product.
Wear damage can cause catastrophic fan blade detachment, which is both costly and dangerous. Industrial fans protected with Kennametal cladding material are far less likely to detach due to wear. There's greater fan efficiency, less downtime, and less chipping and spalling on protected fans. Our cladding guards with an even weight-to-erosion-resistance ratio.
Fewer operation shutdowns and component changes mean longer run times between scheduled maintenance for your operation. We can make that happen.
Kennametal wood chip feed screws wear evenly and predictably. They last longer, so they work longer. With fewer maintenance interruptions, you'll keep production on track.
General Industries
Whether you're drilling for oil or gas or generating power from coal or wind, or need wear-resistant technologies, Kennametal can provide the advanced solutions you're looking for.
Pumps play a critical role in processing, so it's important to keep them up and running. Pumps protected with Kennametal cladding have even, predictable wear – no unexpected failures due to wear damage. That means longer run time between scheduled maintenance, and you can enjoy fewer equipment shutdowns and component changes.
Pipes, in general, are an easy target for wear damage, especially in elbows where unexpected blowouts can occur. Pipes, elbows, and fittings protected with our cladding have far fewer blowouts. That means less lost product from undetected blowouts.
Rotating components like mixing paddles and agitators mix it up with abrasive, corrosive, and erosive materials daily. Help these components last longer and perform better with Kennametal cladding.
Cladding-protected components need to be replaced less often, so your machines see less downtime for equipment replacements and more production.