Get Connected!
Having the right spindle connection on your machine at the start of a heavy-duty job is as important as planting your feet firmly before a heavy lift. It gives you stability, balance, and extra strength to do the job.
Kennametal's spindle interface tooling can give you that firmly planted stability you need in heavy-duty applications.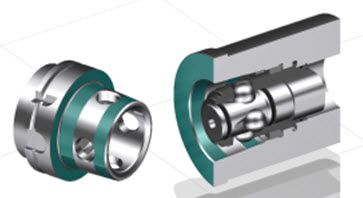 KM4X™ Breakthrough Technology
New KM4X™ is the spindle connection you want for aggressive machining of large, structural components like titanium aerospace parts. It features 3-surface ring contact for extra stability in rotating and stationary operation. KM4X™ has 3x the bending power so you can push your cutting tools to the limit and push out more production.
But we didn't stop there. Use KM4X™ on both new and old machining centers. The universal design easily accepts both old-style and new-style tools. It has higher metal removal rates and is balanced-by-design to run at higher spindle speeds.

KM™ Quick-Change Tooling (ISO-Standard Interface)
Our KM™ tooling has long been an industry favorite for solid, dependable spindle connections. Now it's an ISO standard (ISO 26622), as recognized by the International Organization for Standardization.
KM quick-change has a secure 3-point contact, and can be used on multi-tasking, turning, rotating, and transfer machines in manual, semiautomatic, or fully automatic mode. KM can take advantage of a machine's fully automatic capabilities, like tool storage, and tool-handling, and signal-activated locking mechanisms, to dramatically improve machine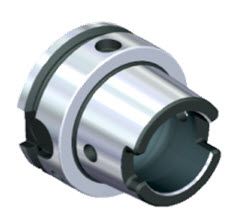 HSK Units

Our HSK units are widely used for high-speed machining. These balanced-by-design tools are well suited for machining centers and milling machines with automatic tool changers.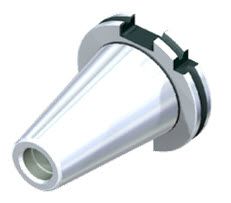 Steep Taper Tooling

Our BT, CV, and DV steep taper tooling is balanced-by-design and features 1-point contact. Through-coolant is a standard feature when permitted by the toolholder design.