I nostri dipendenti sono il nostro vantaggio competitivo
Ci impegniamo a garantire che i dipendenti abbiano l'opportunità di raggiungere il pieno potenziale fornendo loro un ambiente favorevole e inclusivo, dove tutte le persone e le prospettive siano rispettate. 
Il nostro Consiglio Globale di Inclusione guida iniziative strategiche in quattro aree di interesse: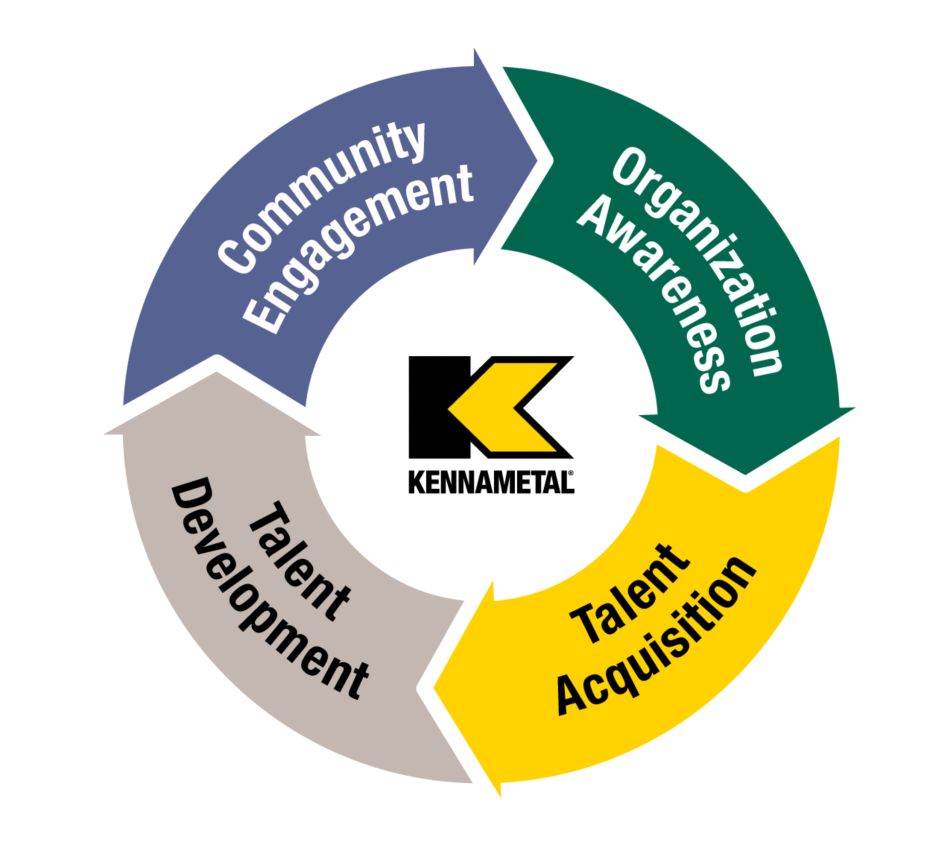 Prospettive diverse ci rendono più forti.
Il Consiglio Globale di Inclusione sostiene la nostra strategia e le nostre iniziative

I comitati regionali per l'inclusione attuano la nostra strategia nelle regioni in cui operiamo
Partner responsabili in tutta l'azienda guidano iniziative di diversità e inclusione
I gruppi di affinità creano connessioni.
Il Gruppo Giovani Professionisti Kennametal promuove le connessioni attraverso opportunità di sviluppo professionale e personale, networking, eventi sociali e contatto con la comunità
Il programma di mentoring per le donne offre al talento femminile spunti esperienziali e di sviluppo da parte dei leader
 
Le nostre partnership contano.
Kennametal's 2022 STEP Ahead Award Recipient
Over the years, a dozen Kennametal leaders have been honored as STEP Ahead Award winners by the Manufacturing Institute. These awards celebrate women making an impact in Science, Technology, Engineering and Production careers. Two recent winners share their perspectives below.