Exceptional Wear Resistance & Unmatched Performance
Every day Kennametal abrasive blasting nozzles meet the challenges of demanding environments. Our abrasive blast nozzles are backed by outstanding customer service and technical support.
Count on these styles of abrasive blast nozzles in the harshest environments. La nostra linea esclusiva di ugelli in metallo duro di tungsteno, boro, SiAlON e materiale composito ROCTEC® garantisce un'eccezionale resistenza all'usura e prestazioni senza confronto.
selezione
We offer standard replacement products as well as higher performance upgrades for most OEM products to allow you to achieve optimum blasting effectiveness and efficiency.
Qualità
We specialize in understanding material systems from the microstructural level to the finished part. Our materials are engineered to match the finished nozzle design — and we utilize only the finest raw materials and expert workmanship to deliver the highest quality products for your applications.
Competenza
When you call us for help, you gain instant access to our nozzle experts to diagnose and solve your toughest blasting challenges.
Quick Response Time
When a nozzle fails, you need a replacement fast. That's why we maintain stock of our most popular nozzle styles.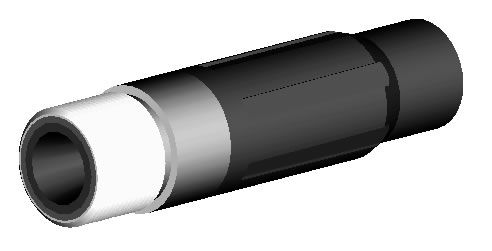 Ugelli venturi
Gli ugelli venturi lunghi incrementano la produttività del 40% rispetto agli ugelli a foro dritto. La rastremazione del foro interno dell'ugello venturi accelera e distribuisce uniformemente l'abrasivo in tutto il getto.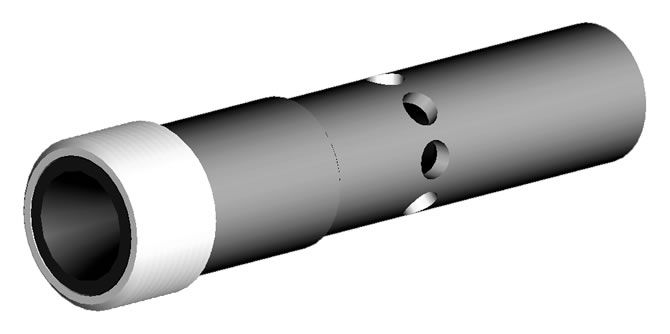 Gli ugelli XL Performance aumentano la velocità delle particelle abrasive, assicurando una maggiore produttività ed efficienza. A parità di dimensioni del foro, gli ugelli XL Performance utilizzano lo stesso volume d'aria CFM) dei nostri prodotti venturi lunghi standard, con il risultato di una riduzione dei costi operativi di aria compressa per piede / metro quadrato. Questi prodotti sono realizzati con il nostro ben noto SiAlON BP200, materiale leggero che contribuisce a ridurre il peso dell'ugello e dunque lo sforzo dell'operatore.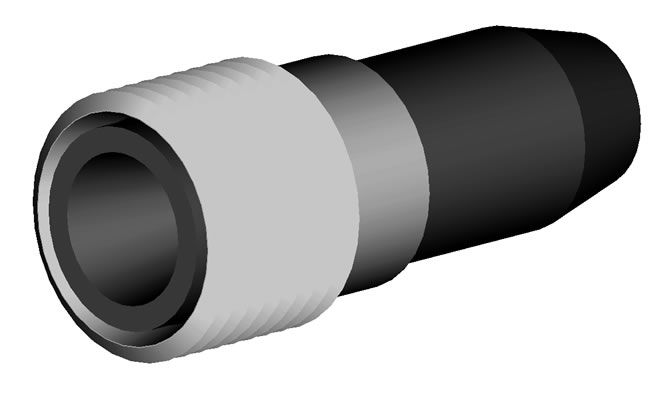 Ugelli a foro dritto
Gli ugelli a foro dritto sono progettati per blasting a punti ravvicinati. Con uno schema del getto ridotto e una dispersione minima, sono ideali per la pulizia di piccole superfici: saldature, griglie e ringhiere. Se le vostre attrezzature necessitano di ugelli non standard, noi li possiamo produrre. Non esitate a contattarci nel caso di necessità particolari.
Ugelli ad angolo
Questi ugelli sono eccellenti per penetrare in spazi stretti, ad esempio all'interno di reticoli, dietro le flange o all'interno dei tubi. Molti operatori sprecano materiale abrasivo e tempo attendendo che il rimbalzo del getto faccia il lavoro al posto loro.
Ogni cassetta di utensili che si rispetti dovrebbe avere un ugello ad angolo. Questi ugelli sono disponibili in metallo duro di tungsteno, boro e ROCTEC®, con getti di maggiore durata tra 0o e 125o rispetto alle aperture di ingresso. Disponibili con uscite singole, doppie, triple o quadruple.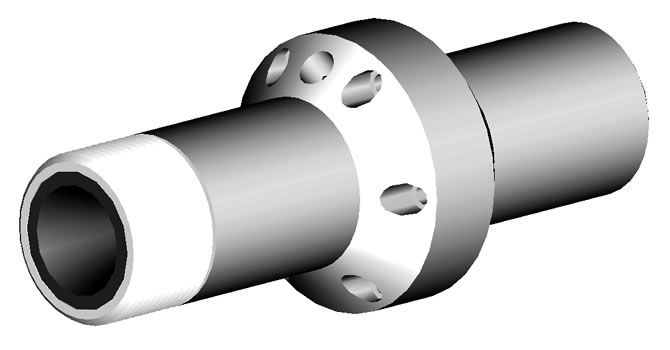 Ugelli a getto di liquido
Il sistema WIN® (ugello ad induzione d'acqua) è una soluzione a getto abrasivo umido, semplice ed economica e di elevata produttività, anche quando si voglia utilizzare su apparecchiature per getto a pressione già in dotazione. Il sistema può essere utilizzato con acqua di rubinetto o con inibitori della ruggine introdotti attraverso una semplicissima pompa. Non è necessaria alcuna attrezzatura speciale. Il sistema WIN® é la tecnologia a getto abrasivo umido che offre le migliori prestazioni
Sono disponibili ugelli WIN® di varie dimensioni, in carburo di tungsteno o in SiAlON BP200, con filettature di tipo metrico o americano. Tutti questi ugelli utilizzano un tubo flessibile a getto standard con 1" I.D. e possono essere utilizzati come ugelli per getto a secco o umido. Il consumo d'acqua di questi ugelli è notevolmente inferiore rispetto agli altri sistemi per getto abrasivo umido; solo da 3/4 a 6 quarti di gallone al minuto, a seconda del livello di eliminazione della polvere desiderato.