Safety Above All Else in Underground Mining
Absolutely nothing is more important in underground mining than miner safety. Nothing.
At Kennametal, we are serious about mine safety. We know dust and noise are pervasive safety hazards underground and if they aren't controlled, can result in worker injury, lost production, and government fines.
So we developed underground mining bits that produce less dust and designed underground drill bits that make less noise. Because nothing is more important than miner safety.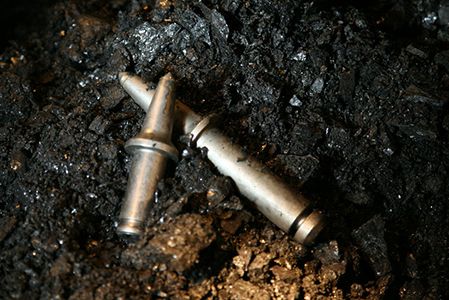 Let's Clear the Air on Dust Reduction
Kennametal's ProPoint™ bits are slim, carbide-tipped, and designed to cut coal with better penetration and far less dust. A slimmer tool produces less dust because it cuts the coal more cleanly into larger chunks, rather than pulverizing it.
Larger coal chunks are easier to sort, process, and sell. Processing coal fines, or grit, for sale is expensive, and so is disposing of it. Because ProPoint penetrates better and reduces dust, it can reduce your processing costs, too.
Plus, our blocks and drum designs are streamlined for less surface impact area, pulverizing, and dust while mining.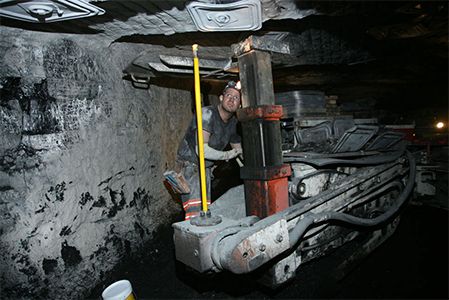 Preventing Noise Levels From Going Through the Roof
Kennametal's bit isolator is the industry standard for reducing noise in underground mine roof drilling.
No one else has this technology.

Noise sources in roof drilling are centered about 4 to 8 inches below the drill steel/roof intersection and above the drill chuck. As the drill steel moves during cutting, the chuck drill steel noise moves, too. This creates an intense level of noise for the drill operator.
Underground equipment operators cannot be exposed to noise levels beyond government-defined limits during their shifts. If that happens, the operators are removed from the work area and production is stopped in that mine section. That can be costly.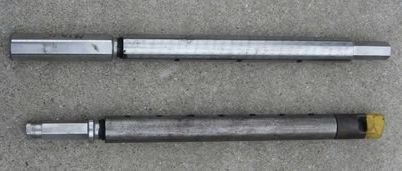 Kennametal's bit and chuck isolators are tested and proven to significantly reduce noise levels of underground roof drilling.
The drill steel-isolator-drill steel sequence isolates the vibration and noise that travel the length of the drill steel. Testing of our bit isolator has shown a noise reduction of 3-8 db in drilling operations.
Combine the Kennametal bit isolator with a standard roof bit and regular drill steel to achieve lower drilling noise levels in your mine.