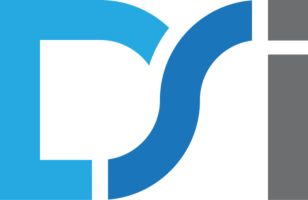 Proven metal cutting tools and data integrated into Fusion 360
Kennametal continues to deliver you proven machining and manufacturing solutions through our partnership with DSI. DSI provides the best-in-class machining and post-processing support for Fusion 360. Fusion 360 allows you to create your own tool path simulations; and access the latest CNC programs for your metal cutting tools and machining strategies.
Machining and manufacturing made easy:

Find and select metal cutting tools for your workpiece
Get cutting tool and data recommendations
Instantly use in Fusion 360 for CAM programming
Sign-up for a free 30-day trial of Fusion 360
Access capabilities and features with integrated CAD, CAM, CAE, and PCB software
Kennametal Tool Library
Access tool and cutting data recommendations
Build tool assemblies using standard and verified tool information from any supplier

Collaborate and share with colleagues and Kennametal machining experts
Fusion 360
Access integrated CAD, CAM, CAE & PCB on a single development platform
Create efficient 2-, 3-, and 5-axis CNC code for a wide variety of machining applications
Seamlessly collaborate with your team to make better products more effectively
Access free Fusion 360 online tutorials
How to Get Started?
Import your workpiece files
Make your tool assemblies
Export the CNC programs, cutting parameters, and tool data
Purchase your tools
Machine your component
Search and find Kennametal tools
Click Create Solution on Kennametal.com
Edit your feeds and speeds and add adaptive items
Click Send to Fusion 360 on Kennametal.com

Access Kennametal tools in your Fusion 360 library
FAQ – Frequently Asked Questions
Does Kennametal sell Fusion 360 directly?
No. We work with Autodesk value-added reseller, DSI. Through our partnership, we're aiming to solve the most challenging problems faced by our customers. We're making CAM and CNC programs available to all machine shops. We are also producing the metal cutting tools used to make their components– supporting our economy and many different industries.
Do we need to purchase Kennametal tool library ?
The Kennametal Tool Library is free for all Fusion 360 users. You can easily download it and add it to your Add-ins.
Is there a free trial period for Fusion 360?
Who can use the Fusion 360 app?
Fusion 360 is ideal for professionals who need cutting tools and application data to generate tool path simulations and want to manufacture parts using optimized cutting tool parameters. Some users include engineers, machinists, CNC programmers, and CAM users.
Anyone that has Fusion 360 can download Kennametal's Import Tools app from the Autodesk App Store.
Will Kennametal provide support for cutting tools?
Yes, our core business is to deliver you the metal cutting tools you need to make your parts. Support is available.
How can I purchase Kennametal tools?