Wear. A Small Word That Describes a Big Problem.
Wear translates to expensive equipment repair and replacement costs and can cause significant downtime.
At Kennametal, we understand the importance of preventing wear damage to your equipment. That's why our wear experts developed KenCast. KenCast helps equipment last longer, whether you're working above ground or underground, on the road or in the pit, crushing rock or pushing snow. With KenCast protection, you can avoid costly repairs and downtime.
KenCast wear parts are proven to withstand extreme abrasive and high-impact applications. KenCast is extremely versatile and can fit nearly any machine for nearly any application. It is easily welded or attached mechanically into position.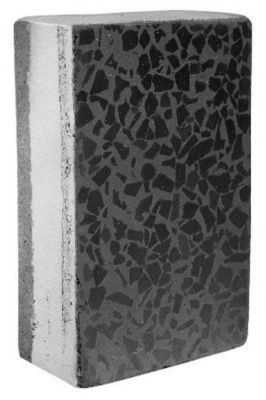 What is KenCast?
Lasting up to 6 x longer than standard wear solutions, KenCast is tungsten carbide particles that have been metallurgically bonded to air-hardened steel. The result? A tough, durable, and extremely wear-resistant material — thanks to the combination of steel and carbide.

How Does KenCast Work?
Carbide granules give KenCast exceptionally long-lasting protection. Various sized tungsten carbide particles are blended to create the right combination of carbide protection for a particular application.

Although KenCast built a reputation on superior wear plates and rectangular bars, it continues to provide wear solutions across challenging environments. Our customer base has grown to include applications in manufacturing, agriculture, and even NASCAR®.
Kennametal produces standard and custom shapes and geometries to solve specific problems. Our KenCast experts are looking for new challenges, and can help you with your most challenging wear issues.
KenCast vs. Other Wear Protection Methods
Whether it's sliding, gouging, pushing, or impact, abrasive wear can add up to costly equipment repair and replacement costs.
KenCast consistently outperforms other wear protection methods:
Other Methods
KenCast
Brazed-on solid carbide tiles
Tougher
Hardfacing
Longer Lasting
More wear resistant
Better steel protection
Standard or AR-type steels, chocky blocks, and chromium carbide plates
Embedded weld overlays
Key Benefits of KenCast
Extreme versatility – Complex parts and geometries can be produced and customized to specific wear issues.
Excellent wear resistance – Lowering repair costs and downtime
Additional protection for your equipment
Easy to apply in the field.
Non-layered material