Naši konkurenční výhodou jsou naši lidé
Zavázali jsme se, že zajistíme zaměstnancům příležitost plně využít jejich potenciál poskytnutím podpůrného a inkluzivního prostředí, kde jsou všichni lidé a názory respektovány. 
Naše Rada pro globální začlenění vede strategické akce ve čtyřech oblastech zájmu: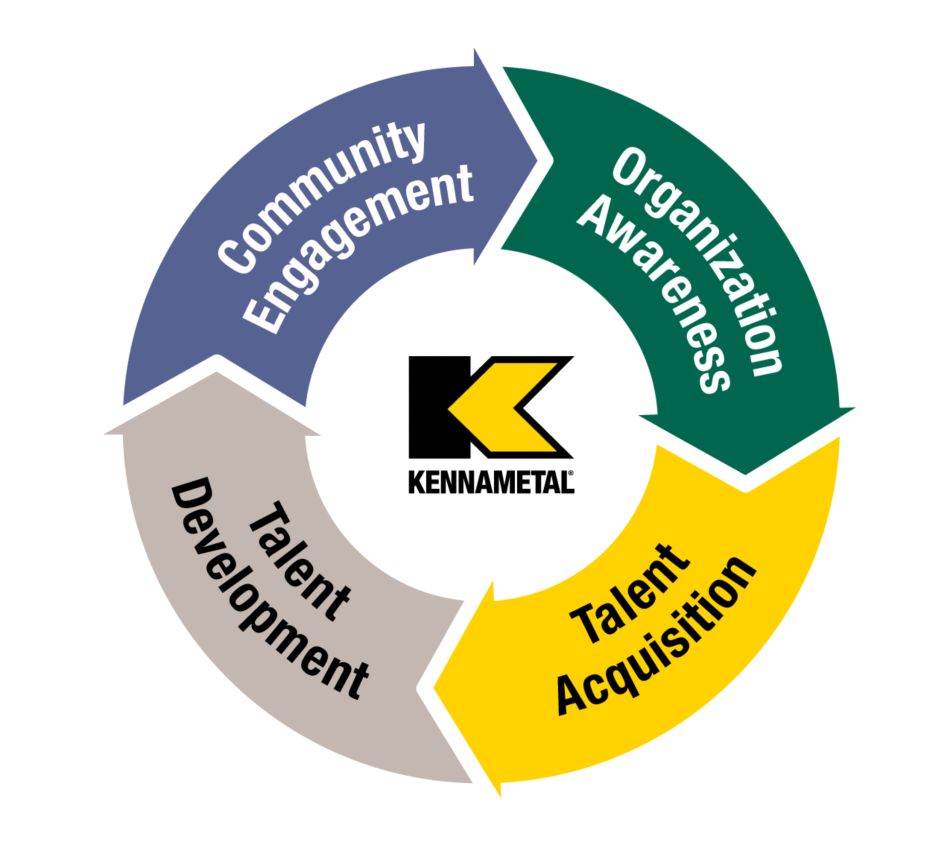 Širší pohled nás dělá silnější.
Rada pro globální začlenění prosazuje naši strategii a iniciativy.

Rady pro regionální začlenění realizují naši strategii v regionech, kde působíme.
Odpovědní partneři z celé firmy řídí akce rozmanitosti a začlenění.
Spřízněné skupiny vytvářejí spojení.
Skupina mladých profesionálů z Kennametalu pečuje o kontakty skrze profesionální a osobní příležitosti rozvoje, networking, sociální akce a komunitní pomoc.
Program Women's Mentoring poskytuje ženským talentům zkušenostní a vývojové postřehy vedoucích.
 
Na našem partnerství záleží.
Kennametal's 2022 STEP Ahead Award Recipient
Over the years, a dozen Kennametal leaders have been honored as STEP Ahead Award winners by the Manufacturing Institute. These awards celebrate women making an impact in Science, Technology, Engineering and Production careers. Two recent winners share their perspectives below.