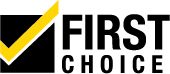 Modular End Mills
The ONLY modular system with the performance of a solid carbide end mill
Duo-Lock™ je nová revoluční spojka pro frézování karbidovou stopkovou frézou. Konstrukce této výměnné hlavy kombinuje vysokou přesnost házení a délkovou opakovatelnost s maximální stabilitou, což z ní činí přesné a nerozbitné rozhraní.
To adapt Duo-Lock™ perfectly to your spindle, a vast array of adapters and extensions are available.
Standard length extensions with Safe-Lock™, cylindrical and conical.
Cut-to-size extensions, cylindrical and conical.
Integral adapters with HSK, PSC, CV, and BT back ends.
Part of the First Choice Program
Easy to select, easy to order, easy to apply, exceptional performance. Learn more about First Choice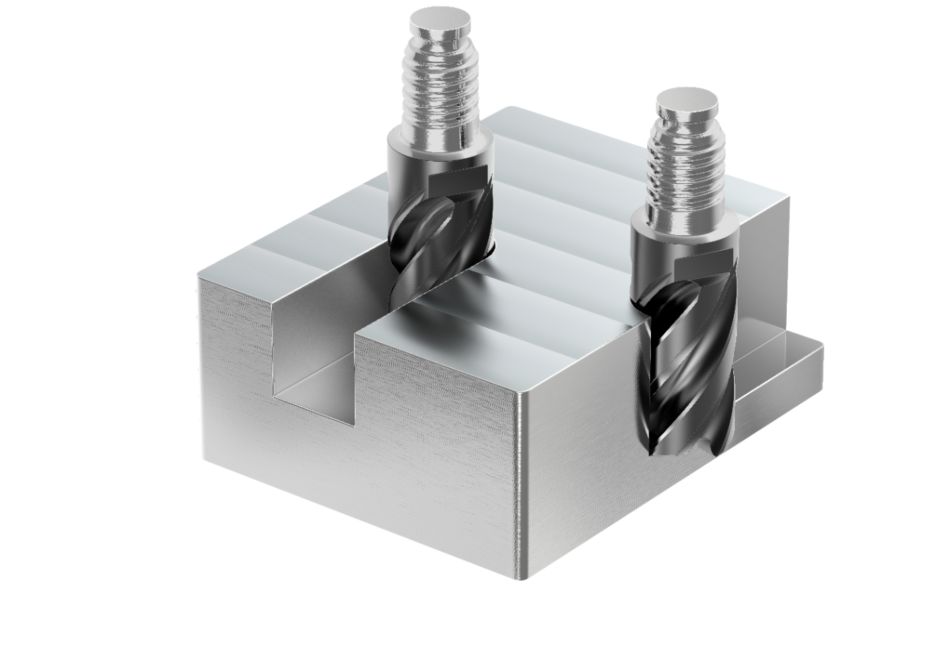 Intermediate diameters are available upon request as custom solutions.
Reconditioning will maximize tool life and your investment.
Vast array of roughing, finishing, profiling, and chamfering tools, and blanks available. Covering all end milling applications.
Double cone eliminates expensive presetting processes by providing an axial .0004" (10μm) repeatability. Length repeatability from insert tip-to-tip within .002" (50μm).
Intelligent thread ensures stress level to remain below critical values, allowing >25% higher transmittable torque.
3rd contact surface delivers high stiffness and highest accuracy below .0002" (5μm) runout.
With a Duo-Lock™ wrench the tool change becomes easy and can be done in a few seconds.
Solid ER Collets for DUO-λOCK®
Adapting Duo-Lock Modular End Mills to CNC Lathes
Duo-Lock solid ER collets turn CNC lathe machines into multitasking machines by providing access of any Duo-Lock modular end mills to ER driven units.
These new Duo-Lock solid ER collets maximize machine flexibility through a broad range of
Duo-Lock modular end mills. From high-performance versatile tools, to roughers and finishers,
as well as chamfering and corner rounding tools.
The short projection from the face of the collet nut provides rigid toolholding and requires a small machine envelope.
Compatible with all standard ER collet chucks and ER driven units.
keyFilters
Chamfer Milling

(

12

)

Concave Radius Milling

(

14

)

Face Milling

(

223

)

Pocket

(

291

)

Pocket Helical

(

273

)

Pocket Milling

(

299

)

Pocket Plunge Milling

(

81

)

Profile Milling

(

36

)

Ramping

(

268

)

Shoulder Ball Nose

(

28

)

Shoulder Milling

(

303

)

Shoulder Roughing

(

175

)

Shoulder Square End

(

263

)

Slot Ball Nose

(

49

)

Slot Milling

(

181

)

Slot Square End

(

163

)
P0

Low-Carbon Steels, Long Chipping

C < .25%; <125 HB; <530 N/mm^2 UTS

(

178

)

P1

Low-Carbon Steels, Short Chipping

C < .25%; <125 HB; <530 N/mm^2 UTS

(

178

)

P2

Medium and High Carbon Steels

C < .25%; <220 HB; <25 HRC; >530 N/mm^2 UTS

(

186

)

P3

Alloy Steels & Tool Steels

C > .25%; <330 HB; <35 HRC; 600-850 N/mm^2 UTS

(

196

)

P4

Alloy Steels & Tool Steels

C > .25%; 350-420 HB; 35-43 HRC; 850-1400 N/mm^2 UTS

(

273

)

P5

Ferritic, Martensitic, and PH Stainless Steels

<330 HB; <35 HRC; 600-900 N/mm^2 UTS

(

328

)

P6

High Strength Ferritic, Martensitic, and PH Stainless Steels

350-450 HB; 35-43 HRC; 900-2400 N/mm^2 UTS

(

233

)

M1

Austenitic Stainless Steel

130-200 HB; <600 N/mm^2 UTS

(

274

)

M2

High Strength Austenitic Stainless and Cast Stainless Steels

150-230 HB; <25 HRC; >600 N/mm^2 UTS

(

274

)

M3

Duplex Stainless Steel

135-275 HB; <30 HRC; 500-1200 N/mm^2 UTS

(

274

)

K1

Gray Cast Iron

120-290 HB; <32 HRC; 125-500 N/mm^2 UTS

(

170

)

K2

Low and Medium Strength CGI and Ductile Irons

130-260 HB; <28 HRC; <600 N/mm^2 UTS

(

170

)

K3

High Strength Ductile and Austempered Ductile Iron

180-350 HB; <43 HRC; >600 N/mm^2 UTS

(

170

)

N

Non-Ferrous Materials

(

79

)

N2

Low-Silicon Aluminum Alloys and Magnesium Alloys

Si <12.2%

(

79

)

N3

High-Silicon Aluminum Alloys

Si >12.2%

(

79

)

N4

Copper, Brass, Zinc-based on machinability index range of 70-100

(

79

)

N5

Nylon, Plastics, Rubbers, Phenolics, Resins, Fiberglass

(

79

)

N6

Carbon, Graphite Composites, CFRP

(

34

)

S1

Iron-Based, Heat-Resistant Alloys

160-260 HB; 25-48 HRC; 500-1200 N/mm^2 UTS

(

312

)

S2

Cobalt-Based, Heat-Resistant Alloys

250-450 HB; 25-48 HRC; 1000-1450 N/mm^2 UTS

(

302

)

S3

Nickel-Based, Heat Resistant Alloys

160-450 HB; <48 HRC; 600-1700 N/mm^2 UTS

(

312

)

S4

Titanium and Titanium Alloys

300-400 HB; 33-43 HRC; 900-1600 N/mm^2 UTS

(

302

)

H

Hardened Materials

(

301

)

H1

Hardened Materials

44-48 HRC

(

301

)

H2

Hardened Materials

48-55 HRC

(

241

)

H3

Hardened Materials

56-60 HRC

(

18

)

H4

Hardened Materials

>60 HRC

(

8

)
frontEnd
DLK - DUO-LOCK Modular Connect

(

118

)