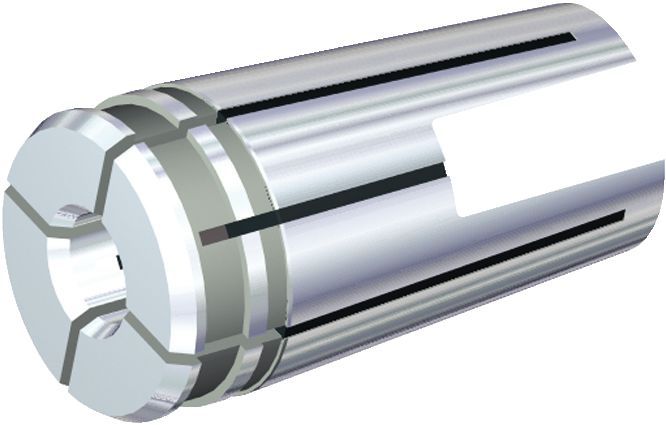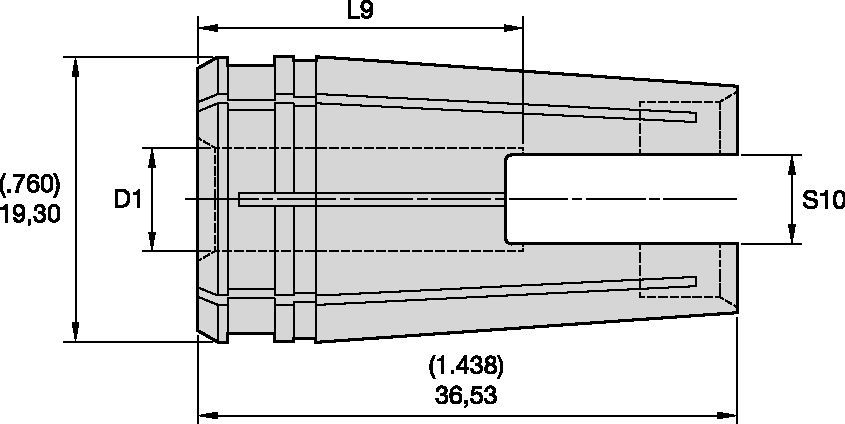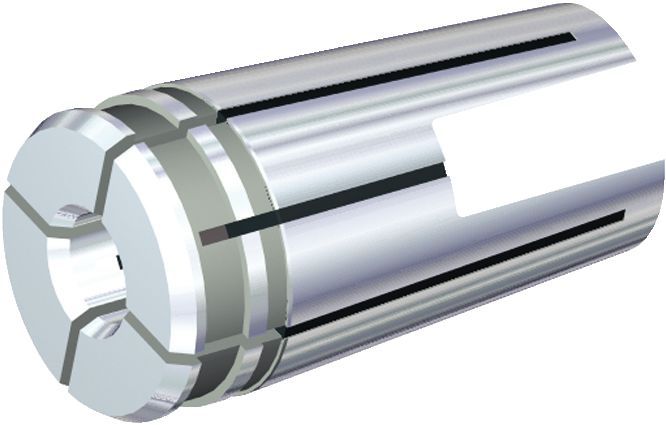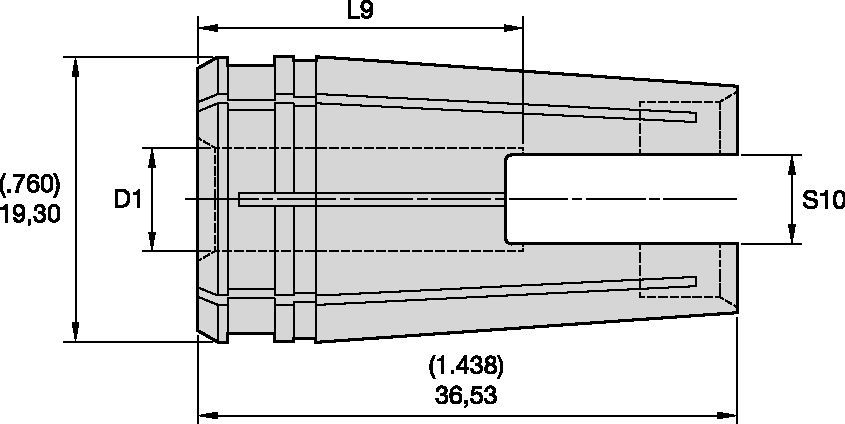 TG50 Solid Tap Collet
TG50 Single-Angle Solid Tap Collets
Features and benefits
For 50TGSTC, rubber-filled slots seal collet for coolant-fed tool applications.


Can be used in all standard TG collet chucks.


Provides Tremendous Grip (3:1 advantage) and accuracy for tapping applications.


Slot in back of collets acts as a drive for the tap square.


Industry-standard Erickson™ single-angle collet system.


Manufactured to DIN 6499 Class 2 accuracy.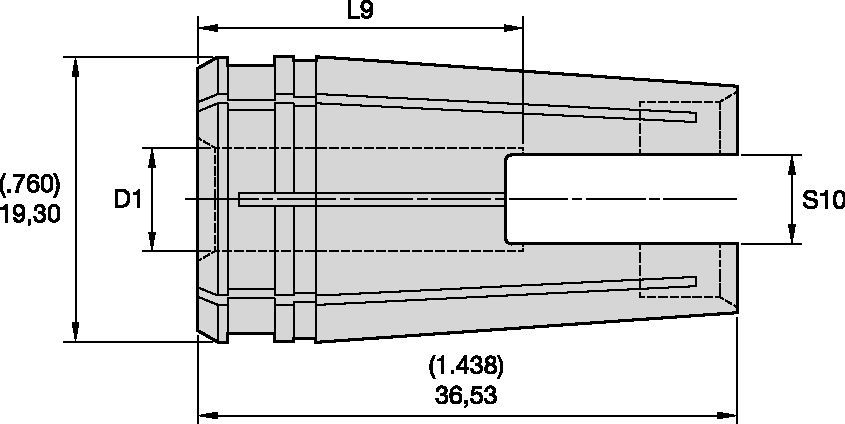 application
镗孔直径 [D1]
镗孔直径 [D1] Min
to
镗孔直径 [D1] Max
镗孔直径 [D1]
镗孔直径 [D1] Min
to
镗孔直径 [D1] Max
No filters matching ""
Change the visible columns with any of the parameters listed below. A maximum of 7 columns can be displayed.
Displaying
1-

3
of
3
results
SAP 材料编号
ISO 目录编号
ANSI 目录编号
[D1] 最大夹持直径
[D1] 最大夹持直径
[S10] 方形尺寸
[S10] 方形尺寸
[L9] 夹持孔长度
[L9] 夹持孔长度
攻丝范围
攻丝范围
夹头系列
1084492
50TGSTC031
50TGSTC031
8.077
.318
6.045
.238
22.047
.868
M7 & M8
5/16
TG50

List price:

$127.67

/each

1084369
50TGSTC037
50TGSTC037
9.677
.381
7.264
.286
22.86
.9
M10
3/8
TG50

List price:

$127.67

/each

1084368
50TGSTC050
50TGSTC050
9.322
.367
6.985
.275
23.673
.932
M12 & M12.5
1/2
TG50

List price:

$127.67

/each
Replacement
This item is no longer available
Replacement Product
Please contact customer service for assistance