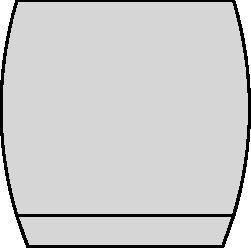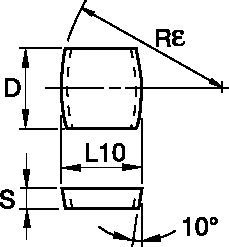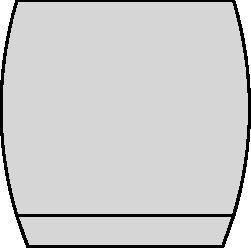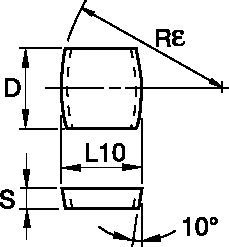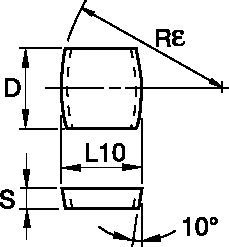 keyFilters
P0

Low-Carbon Steels, Long Chipping

C < .25%; <125 HB; <530 N/mm^2 UTS

(

1

)

P1

Low-Carbon Steels, Short Chipping

C < .25%; <125 HB; <530 N/mm^2 UTS

(

1

)

P2

Medium and High Carbon Steels

C < .25%; <220 HB; <25 HRC; >530 N/mm^2 UTS

(

1

)

P3

Alloy Steels & Tool Steels

C > .25%; <330 HB; <35 HRC; 600-850 N/mm^2 UTS

(

1

)

P4

Alloy Steels & Tool Steels

C > .25%; 350-420 HB; 35-43 HRC; 850-1400 N/mm^2 UTS

(

1

)

P5

Ferritic, Martensitic, and PH Stainless Steels

<330 HB; <35 HRC; 600-900 N/mm^2 UTS

(

1

)

P6

High Strength Ferritic, Martensitic, and PH Stainless Steels

350-450 HB; 35-43 HRC; 900-2400 N/mm^2 UTS

(

1

)

K1

Gray Cast Iron

120-290 HB; <32 HRC; 125-500 N/mm^2 UTS

(

1

)

K2

Low and Medium Strength CGI and Ductile Irons

130-260 HB; <28 HRC; <600 N/mm^2 UTS

(

1

)

K3

High Strength Ductile and Austempered Ductile Iron

180-350 HB; <43 HRC; >600 N/mm^2 UTS

(

1

)
No filters matching ""
Change the visible columns with any of the parameters listed below. A maximum of 7 columns can be displayed.
Displaying
1-

1
of
1
results
SAP Material Number
ISO Catalog Number
ANSI Catalog Number
Grade
[D] Insert IC Size
[D] Insert IC Size
[L10] Insert Cutting Edge Length
[L10] Insert Cutting Edge Length
[S] Insert Thickness
[S] Insert Thickness
6105082
KRR4210R
KRR4210R
KCP25B
12.7000
.5000
12.7000
.5000
3.1750
.1250

List price:

$14.02

/each.
Replacement
This item is not available
Replacement Product
This item may be available through a distributor
Grades
KCP25B

Composición: Una resistente calidad de metal duro enriquecida con cobalto con un nuevo recubrimiento MTCVD-TiCN-Al2O3-TiOCN multicapa con una excelente adhesión entre capas.

Aplicación: La mejor calidad de torneado general para la mayoría de aceros y aceros inoxidables ferríticos y martensíticos. El diseño del sustrato asegura una resistencia adecuada a la deformación con una excelente resistencia del filo de la plaquita. Las capas de recubrimiento ofrecen una buena resistencia al desgaste en una amplia serie de condiciones de mecanizado y el tratamiento posterior al recubrimiento minimiza el microastillado y mejora la adhesión del recubrimiento al sustrato, lo que se traduce en una mayor vida de la herramienta y unos acabados mejorados de la pieza de trabajo.