Notre avantage concurrentiel, c'est notre personnel
Nous nous engageons à faire en sorte que les employés aient la possibilité d'atteindre leur plein potentiel en offrant un environnement favorable et inclusif où toutes les personnes et toutes les perspectives sont respectées. 
Notre Conseil mondial de l'inclusion dirige des initiatives stratégiques dans quatre domaines d'intérêt :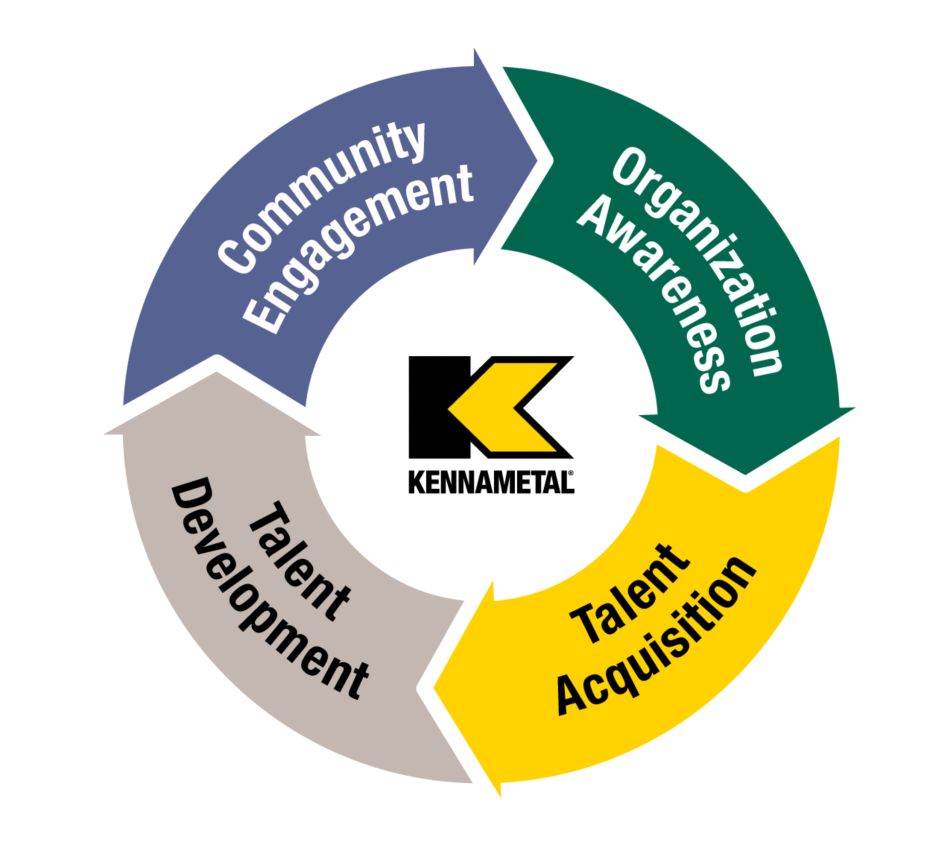 Kennametal's 2022 STEP Ahead Award Recipient
Over the years, a dozen Kennametal leaders have been honored as STEP Ahead Award winners by the Manufacturing Institute. These awards celebrate women making an impact in Science, Technology, Engineering and Production careers. Two recent winners share their perspectives below.