Sign In
New Customer
Are you new to Kennametal? Create an account and get started.
Create Account
---
Registered Customer
Already have an account? Sign in.
Sign In
New Customer
Are you new to Kennametal? Create an account and get started.
Create Account
---
Registered Customer
Already have an account? Sign in.
Sign In
Le forage vers le bas est un environnement abrasif difficile pour les outils. Le perçage peut rapidement user des outils qui se frayent péniblement un chemin à travers les couches géologiques.
La pénétration : il en faut pour progresser.
L'usure : elle peut stopper net tout progrès réalisé.
Si vous forez vers le bas, vous savez bien que les trépans se brisent, que les moteurs grippent et que les pièces d'usure critiques rendent l'âme au moment même où il ne faut pas que ça arrive. L'usure est l'une des principales causes de rupture des outils.
Les solutions de Kennametal en matière de forage vers le bas sont conçues pour vous faire descendre au fond du trou en un seul passage parce qu'ils sont conçus spécialement pour faire face aux effets pénibles de l'usure.
Roulements radiaux
Lorsque des roulements radiaux sont défaillants, le forage peut le devenir. Les roulements radiaux de Kennametal sont revêtus d'un gainage qui prolonge la durée de vie des roulements et améliore les performances du moteur. Vous remarquerez également une meilleure précision du forage.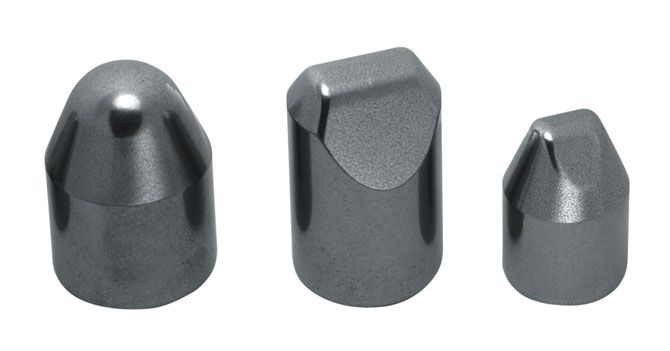 Taillants & Pastilles
La surface du trépan qui descend dans le trou doit être suffisamment tenace pour prendre quelques coups sur le menton. Si vos taillants, plaquettes et pastilles ne résistent pas à l'usure, optez pour Kennametal. Taillez dans n'importe quelle formation rocheuse grâce à nos nuances de carbure avancées, et à des taux de pénétration élevés.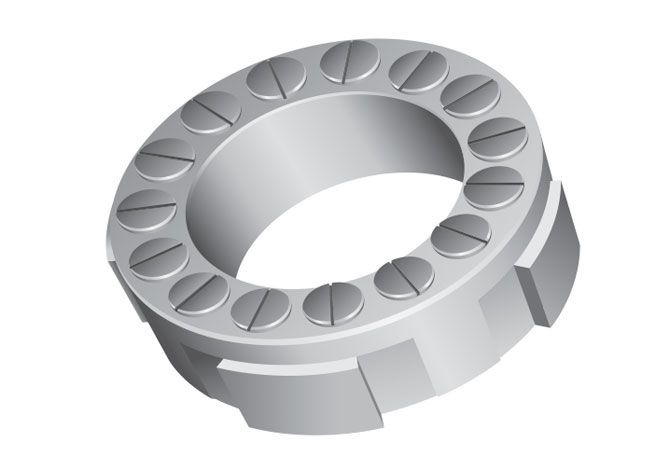 Paliers de butée
Dans l'espace réduit d'un trou profond, la maniabilité est un facteur essentiel. Nos paliers de butée vous permettent de manoeuvrer avec un rayon de braquage et de tournage plus fermé. Les pastilles brasées en PCD présentent une rigidité qui permet d'adopter des ensembles paliers de butée plus courts. On améliorera ainsi la stabilité et la précision de l'outil de mesure en cours de forage (MWD).

Des poudres plus solides
Que vous utilisiez des trépans tricône ou des trépans fixes, vous voulez qu'ils soient solides. La solidité commence par la métallurgie, la solidité d'un trépan se ramenant à celle de la poudre dont il est constitué. La solution de Kennametal en matière de solidité des trépans commence par la bonne formulation des poudres et alliages. Elles allient résistance à l'abrasion et résistance à la corrosion. L'absence de porosité améliore la solidité d'ensemble de la poudre.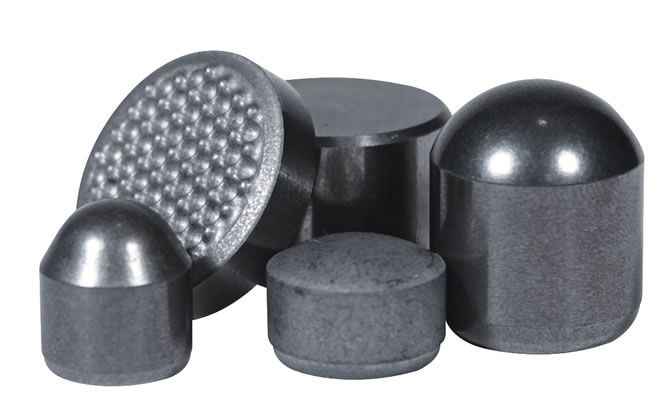 Substrats PCD destinés à prévenir la rupture
Si la rupture est un problème pendant la coupe interrompue ou la coupe forte, les substrats PCD de Kennametal peuvent tout sauf supprimer cette rupture. Les nuances carbure que nous employons empêchent également la formation de grappes à proximité de la surface du trépan et de provoquer des problèmes de coupe ou une rupture. Nos taillants en PCD sont faciles à monter et demeurent rigides tout au long de la coupe.
Evacuation de la boue
Suivez le sens d'écoulement. Ce n'est pas qu'un slogan, c'est un élément essentiel du forage pétrolier et gazier. Les buses à boue ont une influence essentielle sur la vitesse et la pression d'écoulement. Il est important que les buses s'adaptent bien et soient disposées pour obtenir le maximum d'avantages à l'écoulement. Les buses à boue de Kennametal sont fabriquées dans différents styles, filetées, standard et rallongées pour correspondre à tous les modèles de trépans.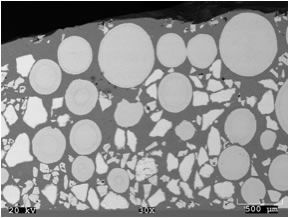 Protection anti-usure et rechargement dur
L'usure est l'ennemi permanent de votre trépan à mesure qu'il s'enfonce dans la terre. Protéger vos outils, c'est protéger votre investissement. Le rechargement dur et le cerclage dur sont les deux solutions proposées par Kennametal pour les protéger de l'usure. Fabriquées en carbure de tungstène métallique macrocristallin et en carbure moulé, nos solutions anti-usure protègent vos outils de l'usure et des chocs. Pour vous faciliter les choses, nos tiges de soudure existent en diverses granulométries de carbure.