Sign In
New Customer
Are you new to Kennametal? Create an account and get started.
Create Account
---
Registered Customer
Already have an account? Sign in.
Sign In
New Customer
Are you new to Kennametal? Create an account and get started.
Create Account
---
Registered Customer
Already have an account? Sign in.
Sign In
Brutal. Cela qualifie bien l'usure extrême subie au cours de l'extraction du pétrole. Le mélange argile/sable/eau/bitume, ajouté aux techniques de liquéfaction et de transport, oblige à faire face à des tempêtes en matière d'usure.
Songez à Kennametal comme à un spécialiste de la lutte contre les tempêtes. Nous faisons la chasse à ces types d'usure en recherchant des solutions qui protégeront vos équipements des effets destructeurs de l'abrasion et de l'érosion que vous rencontrez tous les jours dans votre travail.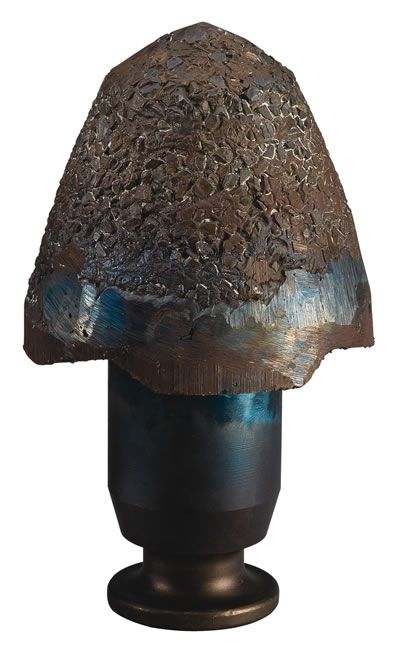 La préparation des boues nécessite des outils solides, puisqu'il s'agit de résister aux chocs constants et à l'abrasion permanente. Ces outils doivent également durer longtemps et être faciles à remplacer. Les concasseurs primaires et calibreuses secondaires de Kennametal présentent une carcasse en carbure de tungstène à liaison métallurgique qui dure longtemps de par sa bonne résistance aux chocs.
La base de l'outil élargie protège la cale, les encoches Easy-Pull vous permettent de remplacer l'outil rapidement et en toute sécurité. Nous avons appliqué sur ces outils un revêtement de protection résistant à l'usure par-dessus des produits de recouvrement résistants à l'abrasion et soudés. Nous les avons rendus plus solides, couche après couche.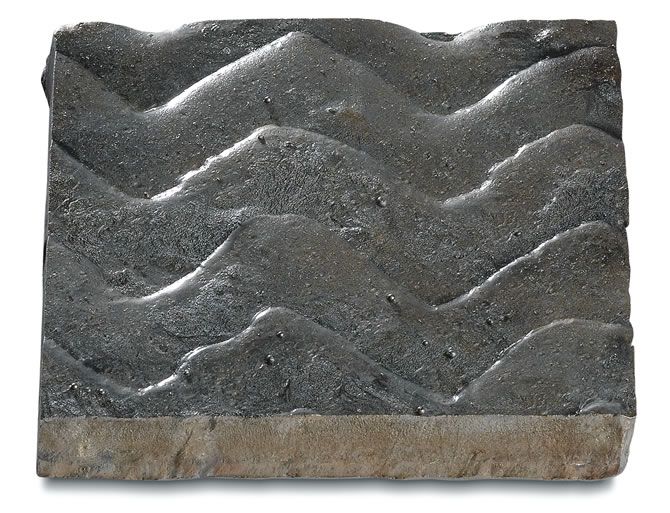 Taille Super C
L'hydrotransport et le transport des stériles exposent les tuyaux à un afflux permanent de matière abrasive. Notre tube revêtu de Super C intercale une couche protectrice entre la boue de sable abrasif et le tube.
Nous employons le plus fort pourcentage de carbure qui existe dans l'industrie pour obtenir la plus haute protection. Disponibles en raccords coudés 5D et 3D dans des diamètres compris entre 14" et 32" (355 et 812 mm).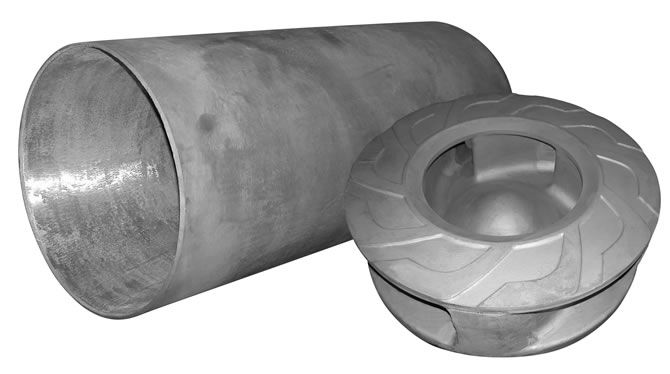 Rotors de pompe
Il arrive que ce soit les pièces les plus petites qui ont la fonction la plus importante.
Nous assurons la continuité de la production grâce à des rotors de pompe, à des carters et à des chemises d'arbres présentant une durée de vie moyenne de trois à six fois plus longue que les pièces des concurrents. L'écoulement passe mieux avec moins de fuites et des réglages moins fréquents des garnitures. Du fait que nos pièces s'usent moins, elles préservent plus longtemps l'intégrité de la conception.
Extraction du bitume
L'extraction du bitume est un thème d'une actualité brûlante. Les tubes de chauffage hydrauliques sont un élément-clé de ce processus. Kennametal fabrique des tubes de chaudière hydraulique revêtus de carbure monobloc qui durent jusqu'à 10 fois plus longtemps que les tubes en fonte blanche au chrome. Ces tubes revêtus sont la surface d'usure idéale pour traiter le flux de bitume sous forme de vapeur, augmentant ainsi le temps d'écoulement et la productivité de votre entreprise.
Si vous souhaitez parvenir à une augmentation de production de 40% par rapport à celle obtenue par des buses à passage droit, optez pour les trompes venturi de Kennametal. La conception conique accélère l'afflux d'abrasif et le répartit de façon homogène. Nos buses sont conçues pour être utilisées avec une tuyère de 25,4 mm (1") de diamètre intérieur pour la meilleure coupe sur des surfaces particulièrement difficiles à nettoyer.