Sign In
New Customer
Are you new to Kennametal? Create an account and get started.
Create Account
---
Registered Customer
Already have an account? Sign in.
Sign In
New Customer
Are you new to Kennametal? Create an account and get started.
Create Account
---
Registered Customer
Already have an account? Sign in.
Sign In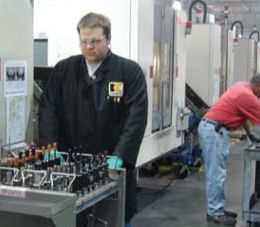 C'est un peu comme si vous aviez le parfait convive : nous ne venons que sur invitation, nous nous servons de notre propre matériel et nous vous aidons à en sortir pendant que nous sommes là. De plus, pendant notre séjour, nous vous faisons gagner de l'argent.
Le programme de Kennametal de coût par pièce (CPP) pourrait être le "parfait convive" de votre atelier, à la recherche de méthodes de production éprouvées avec à la clé des économies garanties. Le programme CPP réduit les coûts d'ensemble par pièce en gérant l'outillage, en augmentant le rendement ainsi que les résultats du suivi. Nous garantissons des économies spécifiques sur le coût à l'unité et nous concluons un partenariat avec vous pour une réussite à long terme.
Le programme CPP est l'idéal pour :
les ateliers produisant des pièces simples en grandes quantités,
les ateliers consommant de grandes quantités d'outils périssables (comme les forets, les plaquettes, les fraises à queue)
les ateliers à débits copeau élevés


Principe de fonctionnement
Nous analysons chaque étape de votre processus de production pour que nous ayons une référence concernant le procédé actuel et le coût unitaire. Ensuite, nous installons notre atelier à l'intérieur du vôtre, devenant votre "invité" pour toute la durée du contrat en améliorant votre procédé de fabrication.
Les effectifs de Kennametal sur site peuvent varier d'une personne à 10 et peuvent comprendre un ingénieur en outillages, un directeur de site et des prérégleurs d'outils (chargés de fournir des outils à la demande à l'intérieur de l'usine, d'écarter les outils usagés de la zone de production, de remettre à neuf les outils usagés, de les remettre en place et de les renvoyer vers la machine, prêts à l'emploi).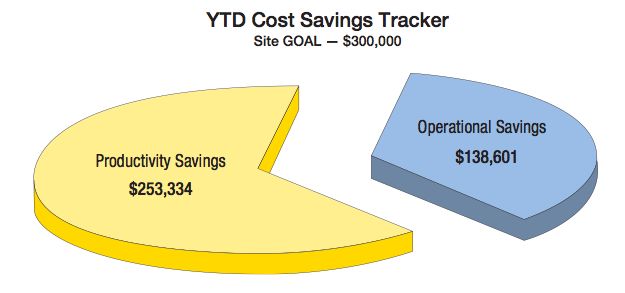 C'est notre personnel présent sur site qui gère votre bac à outils, des outils Kennametal étant à l'expédition sur toute la durée du contrat. Finis les ruptures de stocks et les frais de relance, soit une forte diminution des risques pour votre activité.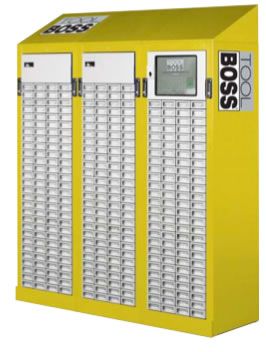 Des avantages à la pelle
L'assistance technique Kennametal est présente sur place tous les jours dans votre atelier. Nous surveillons le processus en étant à la recherche d'améliorations continues et affichons les résultats obtenus en performances à l'intérieur de l'atelier pour que les essais, la productivité et les économies réalisées soient bien suivies et visibles.
Nous utilisons le logiciel avancé de gestion d'outils (ATMS) pour la réservation d'outils à l'entrée et à la sortie de votre atelier et pour le préréglage des outils, les données de commandes d'achat automatisées dans les deux sens sous SAP, les informations partagées sur les outils, la présentation d'informations précises d'analyse des coûts et le suivi sécurisé des outils par le biais des paramètres de droits d'accès des utilisateurs.
Ce que disent les experts de la profession du Programme Kennametal de calcul du Coût Par Pièce

"Dans le cadre de ce programme, Kennametal dépêche des équipes spécialisées de S.A.V. à l'intérieur des locaux d'un client pour gérer le stock d'outils de l'entreprise, prérégler les outils, fournir les outils à la production et optimiser en continu les performances de production. Certains des programmes de Kennametal ont évolué bien au-delà des programmes traditionnels tarifés à l'acte axés sur les produits et la main d'oeuvre vers des accords selon lesquels Kennametal est en fait rémunérée pour chaque pièce usinée avec succès. Suivant cette approche, tant Kennametal que son client partagent directement la réussite de l'usine et les économies réalisées grâce à la productivité."
- Tooling and Production Magazine, septembre 2007