우리의 경쟁력은 사람입니다
우리는 모든 사람과 관점을 존중하고 서로 지지하며 포용하는 환경을 제공함으로써 직원들이 잠재력을 최대한 발휘할 수 있도록 최선을 다하고 있습니다. 
우리의 글로벌 포용 위원회는 다음 네 가지 중점 분야에서 전략적 이니셔티브를 주도합니다.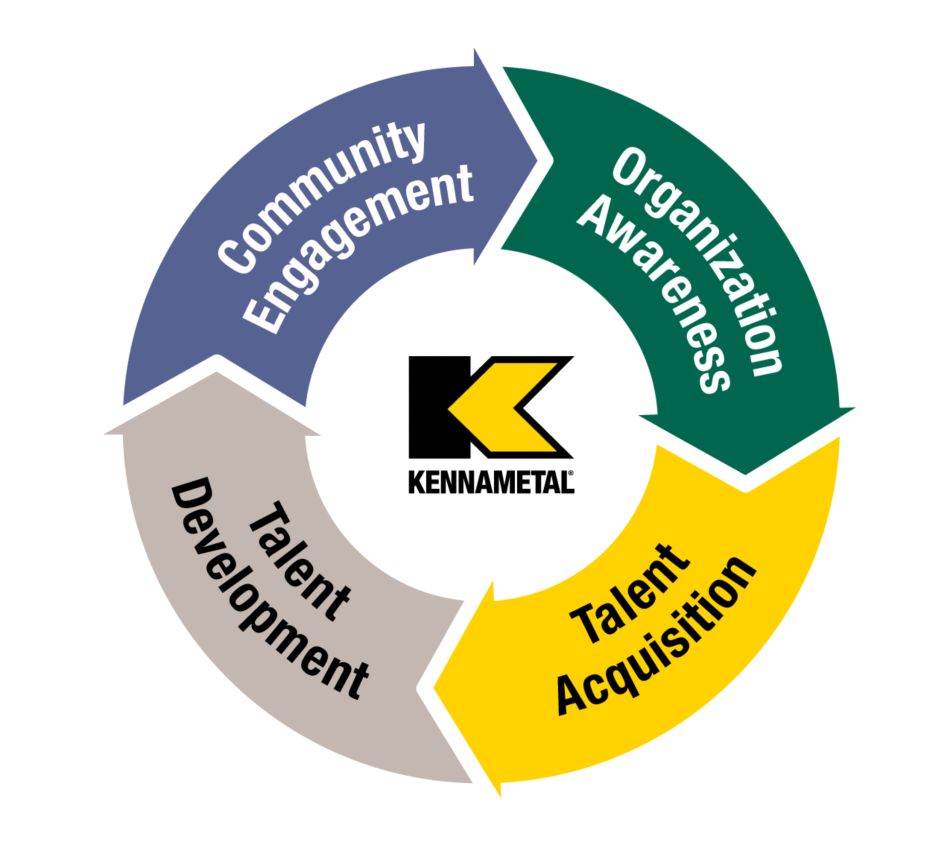 다양한 관점은 우리를 더 강하게 만듭니다.
글로벌 포용 위원회는 우리의 전략과 이니셔티브를 지지합니다

지역 포용 협의회는 우리가 운영하는 지역에서 우리의 전략을 실행합니다.
회사 전체의 책임 파트너가 다양성 및 포용성 이니셔티브를 주도합니다.
친화성 그룹은 연결을 만듭니다.
Kennametal Young Professionals Group은 전문적이고 개인적인 개발 기회, 네트워킹, 소셜 이벤트 및 커뮤니티 홍보를 통해 연결을 강화합니다.
Women's Mentoring Program은 여성 인재에게 리더의 경험적 및 발전적 통찰력을 제공합니다.
 
Kennametal's 2022 STEP Ahead Award Recipient
Over the years, a dozen Kennametal leaders have been honored as STEP Ahead Award winners by the Manufacturing Institute. These awards celebrate women making an impact in Science, Technology, Engineering and Production careers. Two recent winners share their perspectives below.