Let's Crank Up Automotive Production
Cars go fast and are going green. So should the production lines that make them. Faster and better production is greater efficiency. Greater efficiency is higher volume and less fuel consumption. And higher volume and less fuel use is what it's all about.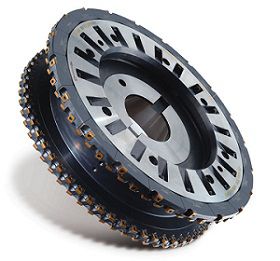 We develop processes for more efficient cycle times, determine the tools and the number of effective cutting edges for those cycle times, and assess run-out and surface quality. Kennametal works to understand your capabilities, so you can benefit from our market leadership in crankshaft machining.
In a recent success, we worked with a machine tool builder to develop a new insert that increases cutting speeds two-fold on their crankshaft production line. What can this mean to the bottom line? Moving from two finishing machines to one, because one machine capacity is now doubled.