Notifications
Mark all as read
The Road King Xtreme... How it Saves You Money and a Whole Lot More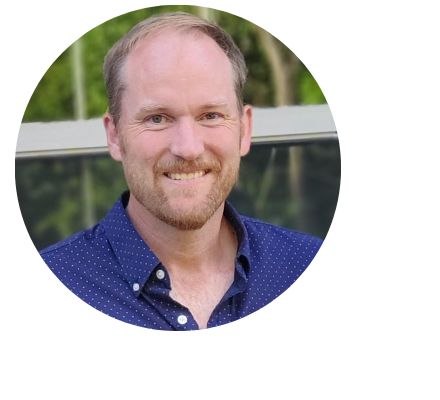 Meet the Wear Expert: Chad Swope has been with Kennametal since 2002 and has more than 18 years of experience in the mining and construction industry. Chad is currently the marketing portfolio manager, with both product engineering and application engineering experience. 
Q: What is the big deal about PCD tooling? How does it compare to carbide?
Chad Swope: Poly-Crystalline Diamond (PCD) provides extended tool life and productivity life; those are the main benefits that can lead to long-term cost savings. The diamond tip lasts up to 20 times longer than carbide, plus or minus different conditions. Kennametal has also incorporated better body and wear protection around the diamond to prolong the already extended tool life. This includes a carbide bolster and plasma transfer arc (PTA), which is an upgrade from the typical steel body protection. The improved body protection and PCD tip attributes to better fuel performance, decreased total cutting time, and safer conditions. Do not just take our word for it, read more cases here.
| | | | |
| --- | --- | --- | --- |
|   | Poly-Crystalline Diamond (PCD) | Carbide (WC) | Percent (%) Change Differential |
| Case #1: Total Fuel | 12,971 | 13,341 | 2.8% fuel decrease |
| Case #2: Total Cutting Time | 2.5 hrs | 4.0 hrs | 37.5% cutting time decrease |
"Proven performance saves you fuel and time."
Q: Along with exceptional productivity what else differentiates this Kennametal tools from competitive offerings?
Our system and tool both provide flexibility. Most solutions in the market are based on a fixed system. This means customers must buy a company's drum to be able to use their PCD tooling, you cannot make the change between carbide and PCD quickly. The flexibility we offer customers compared to fixed systems is a huge point of differentiation. Our tools are flexible, customers can go in and do quick change between their tools without changing their entire system. This minimizes downtime by as much as 30%.
The Road King Xtreme achieves this because it is a hybrid tool; a cross between a conventional WC bit and static PCD. While carbide (WC) offers flexibility but the shortest wear life, static PCD offers the longest wear life but low equipment flexibility. Road King Xtreme is an extension to our carbide (WC) offering and alternative to static PCD. It gives you both flexibility and longevity in a tool. This is especially beneficial to customers who have one or two machines and cannot dedicate an entire system to support static PCD. 
"Fast and easy tool installation and removal minimizes downtime."
Q: Can you breakdown the potential earnings customers can gain when using PCD tooling?*
What could you do with 20 extra days of milling in a season? That is what Kennametal's PCD tooling can offer customers. As an example, let us take a job that requires 100,000 yd² to be milled.  With carbide tools, the average yd² milled/day is 6,500 and changing them out would be required every 2 days.  It would take 16 days to complete the job. Comparatively, with PCD tools, the average yd² milled/day is 8,000 and a changeout would not be required for the life of the job. Given the gain in productivity, the job would be completed in 13 days. Not only is there an opportunity for customers to gain hard savings from their total cost of operation (tools, machines, & operators)  over the life of the job by using PCD ($12K in this example), but with an extra 3 days gained by finishing the job early, they could take on another job and gain more revenue. The uptime gained with Road King Xtreme over the span of a construction season presents a significant opportunity for customers to generate more revenue from the investments they have made in their equipment.
 
Carbide
Road King Xtreme (PCD)
Total job size sq yd
100,000
Average sq yd milled/day
6,500
8,000
Total Cost of Operations (Tools, Machines, & Operators)
$135,000
$123,000
Days to Complete Job
16
13
*Data based on Kennametal field testing
"PCD compared to carbide is a lower total cost of operations and takes less time to complete."