Notifications
Mark all as read
There's an app for that.
The Kennametal mobile app provides easy access to product information and calculators on both iPhone and Android devices. We've highlighted a few of the key features...
Features
Barcode Scan
View product data by scanning the barcode or just search by catalog number.  
Product Information
Product info includes product images, key dimensions, grades and product highlights.
Note: the app is currently only available in English-language version only. We have plans to translate the app to different languages with future releases.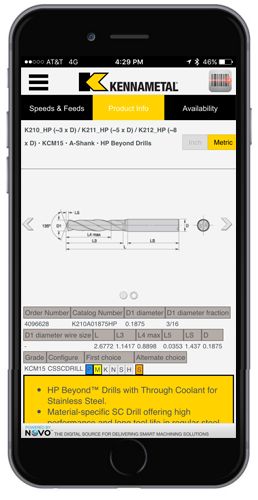 View speeds and feeds information for metalworking products.
Check global availability of products. View available quantities by providing your Konnect login credentials.
Utilize our machining calculators for milling and drilling applications.