Metallurgical Expert Knowledge on Titanium:
Compared to aluminum, processing of titanium alloys, steel alloys or other nickel alloys is very challenging due to its strength properties. Aerospace steels tensile strength starts at 1000MPa, while aluminum is in the range of 300MPa.
Alpha-Beta (α-ß) Alloys
These alloys feature both a α and ß phase and contain both α and ß stabilizers.The simplest and most popular alloy in this group is Ti6Al4V, which is primarily used in the aerospace industry. Alloys in this category are easily formable and exhibit high room-temperature strength and moderate high-temperature strength. The properties of these alloys can be altered through heat treatment. 
Beta (ß) Alloys
Beta (ß) Alloys Beta (ß) alloys contain transition metals, such as V, Nb, Ta, and Mo, that stabilize the ß-phase. Examples of commercial ß alloys include Ti11.5Mo6Zr4.5Sn, Ti15V3Cr3Al3Sn, and Ti5553. Beta alloys are readily heat-treatable, generally weldable, and have high strength. Excellent formability can be expected in the solution treated condition. However, ß alloys are prone to ductile-brittle transition and thus are unsuitable for cryogenic applications. Beta alloys have a good combination or properties for sheet, heavy sections, fasteners, and spring applications.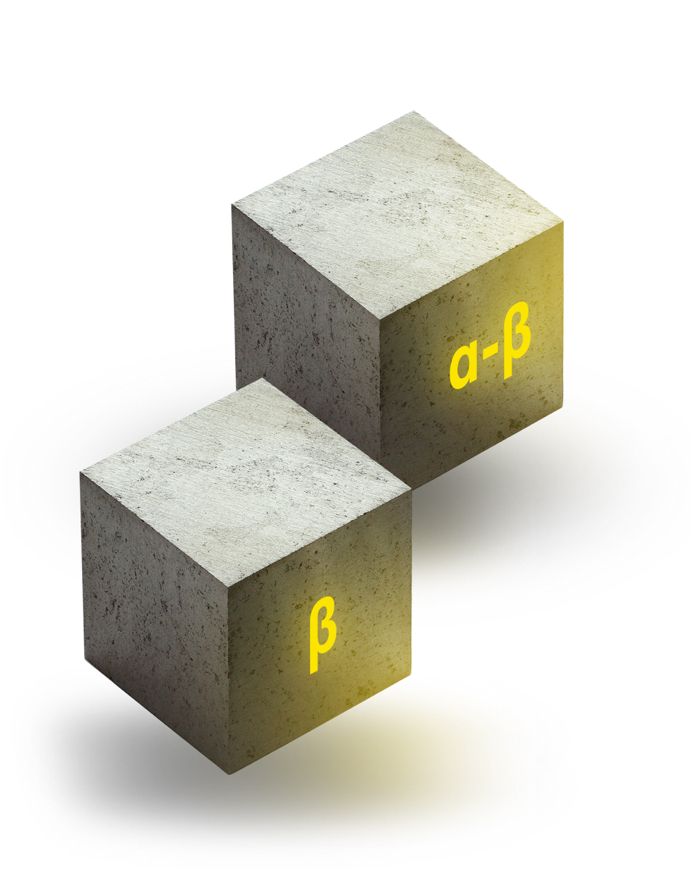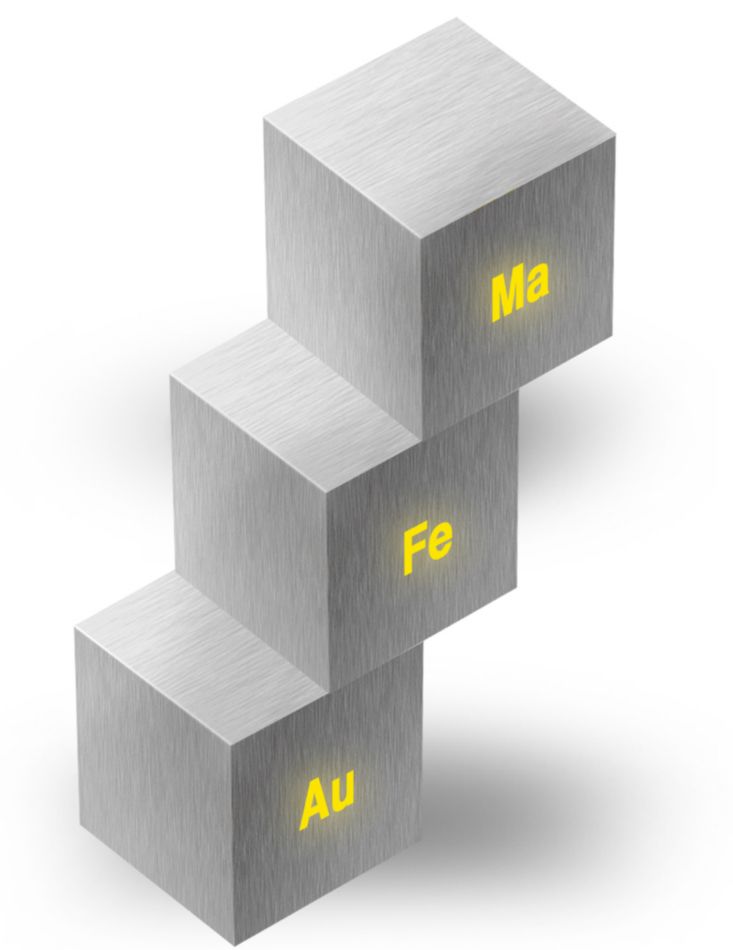 Metallurgical Expert Knowledge on Stainless Steels
The principal characteristics of stainless steel come from the chromium, an alloy element. This metal is very reactive from chemical point of view and particularly it is very prone to oxidization. The oxide generates a fine, transparent and protective skin. Alloyed with iron and nickel, it causes the formation of an oxidized surface compound able to decrease or completely prevent the corrosion.

The martensitic steels
Martensitic steels are being used for its high mechanical resistance characteristics.
The most common have 13% chromium (27% max) with a minimum of 0,08% carbon (0,15%max).
There are 3 very specific PH martensitic steels specific to the aerospace industry, all of which are difficult to machine due to varying hardness.
15-5 PH Martensitic stainless steel from HRc 31 to HRc 43
17-4 PH Martensitic stainless steel from HRc 28 to HRc 43
13-8 PH Martensitic stainless steel from HRc 33 to HRc 47
The ferritic steels
Ferritic steels cannot be tempered.
Refractory steels with high chromium content (up to 30%) can be found in this category.
The austenitic steels
Austenitic steels are the most used because they have a high chemical resistance, ductility similar to copper or brass and good mechanical characteristics. chromium content is approx. 18% (30% max.), nickel content approx. 10% (36% max.), while its carbon content is very low.
The stability of austenitic steels is gained by adding elements like titanium and niobium.
Trends
"Hard alloys have a share of approx. 30%. Titanium represents approx. 11% and is increasing steadily. Steels have a share of approx. 17%."
Steels and Titanium, called "hard alloys" in the aerospace industry, are being used in primary and secondary aircraft structures, like brackets, chords, flaps, and tracks. 
Challenges
Many Aerospace parts are made from plates and bars, the buy-to-fly ratio often is extremely high.
Meaning, a lot of machining is required.
While the machine cannot be adapted to the part each time, establishing smart machining processes is critical. Such as
High velocity milling
Trochoidal milling
Plunging and boring
High-feed milling and low depth of cut milling 
Requirements
Tool stiffness/stability
Coolant flow
Process safety
Low cutting force micro edge geometry
High metal removal rates