Notifications
Mark all as read
Our Competitive Edge is Our People
We are committed to ensuring employees have the opportunity to reach their full potential by providing a supportive and inclusive environment where all people and perspectives are respected. 
Our Global Inclusion Council leads strategic initiatives in four focus areas: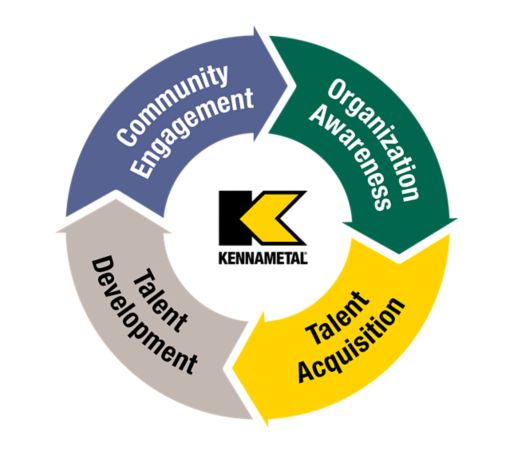 Diverse perspectives make us stronger
Global inclusion council champions our strategy and initiatives

Regional inclusion councils execute our strategy in the regions where we operate
Accountability partners from across the company drive diversity and inclusion initiatives
Affinity groups create connections
Kennametal Young Professionals Group fostering connections through professional and personal development opportunities, networking, social events and community outreach
Women's Mentoring Program provides female talent with experiential and developmental insights from leaders
 
Our partnerships matter
University & College Partnerships
Pittsburgh Foundation – Kennametal Scholarship Fund
- We're proud to have partnered with the Pittsburgh Foundation this year to provide scholarships to three students pursuing STEM-related degrees.
Kennametal's 2022 STEP Ahead Award Recipient
Over the years, a dozen Kennametal leaders have been honored as STEP Ahead Award winners by the Manufacturing Institute. These awards celebrate women making an impact in Science, Technology, Engineering and Production careers. Two recent winners share their perspectives below.