Exploring Essential Tools for Additive Manufacturing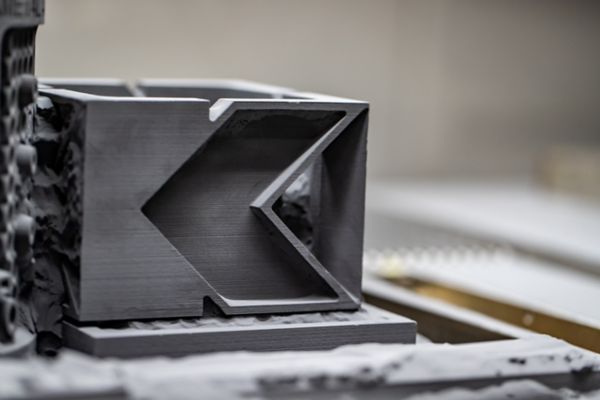 Additive Manufacturing (AM) is significantly influencing manufacturing and has been continuously bringing transformative changes in tooling production. The ability to work with this technology coupled with the freedom to creatively engineer parts has opened new avenues which will improve efficiencies, save on cost, and reduce material waste. 
What is Additive Manufacturing?
Commonly referred to as 3D printing, additive manufacturing is a process that builds three-dimensional objects by adding material layer-by-layer from software like Computer Aided-Design (CADs). Materials may include polymers, metals, or composites. This allows for rapid manufacturing prototyping and more precise geometries of the part you're going to generate.
The Benefits for Your Business
The importance of additive manufacturing lies in the many benefits it offers over traditional manufacturing methods. Here are a few reasons why it is important:
Customization: Additive manufacturing allows for the creation of custom parts that would be difficult or impossible to produce with traditional manufacturing methods. This means more customized products can be offered to customers.
Faster time-to-market: Traditional manufacturing processes can take weeks or even months to create a product. With additive manufacturing, a product can be created in a matter of hours or days. This means that companies can get products to market faster and respond more quickly to market-changing demands.
Reduces waste: Traditional manufacturing methods often produce a significant amount of waste material. Additive manufacturing, on the other hand, produces little to no waste because it only uses the exact amount of material needed to create the product.
Reduces costs: Metal additive manufacturing can be more cost-effective than traditional manufacturing methods because it requires fewer materials and can be used to create complex geometries that would be expensive.
Versatility: Parts can be made from a wide range of materials including plastics, metals, ceramics, and composites. This makes it a versatile technology that can be used in a variety of industries, from aerospace and automotive to healthcare and consumer products.
As additive manufacturing technology continues to evolve, it will become increasingly important for companies to incorporate it into their manufacturing processes to remain competitive in the global marketplace.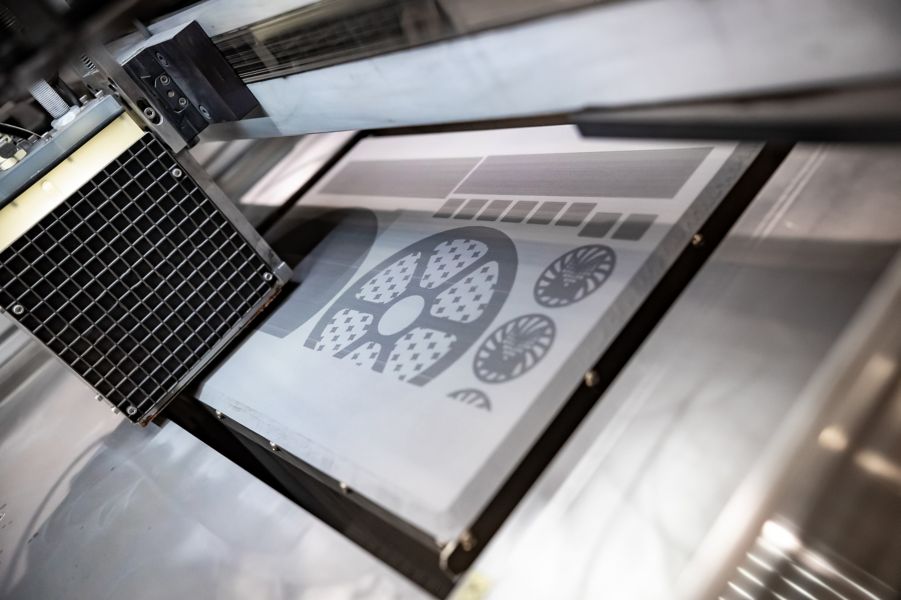 Additive Manufacturing Inspires Innovation
Additive manufacturing allows for rapid design prototyping and iteration. With traditional manufacturing methods, creating a prototype can be time-consuming and expensive, requiring the development of custom tooling and equipment. 
Additive manufacturing, on the other hand, allows for rapid prototyping and design iteration, which can significantly increase design optimization capabilities, reduce production time, and save costs. This means that engineers can test and refine their ideas quicker, leading to better innovations along with the capabilities for faster parts production.
Additionally, engineers can design parts that are more durable, lightweight, and stronger than those produced with traditional methods. Innovation can also move forward faster by enabling a more collaborative space with design share around the globe, enhancing product development. 
Metal Powders for High-Performance
AM in metalworking heavily relies on metal powders specifically formulated for 3D printing processes. These powders undergo stringent quality control measures to ensure their suitability for AM applications. Key factors to consider when selecting metal powders include particle size, morphology, flowability, chemical composition, and powder bed density.
Metal powders used in additive manufacturing cover a wide range of materials including various alloys, stainless steels, nickel-based alloys, titanium, aluminum, and more. The ability to precisely control the chemical composition of metal powders allows for the fabrication of parts with tailored material properties, such as enhanced strength, corrosion resistance, or heat resistance.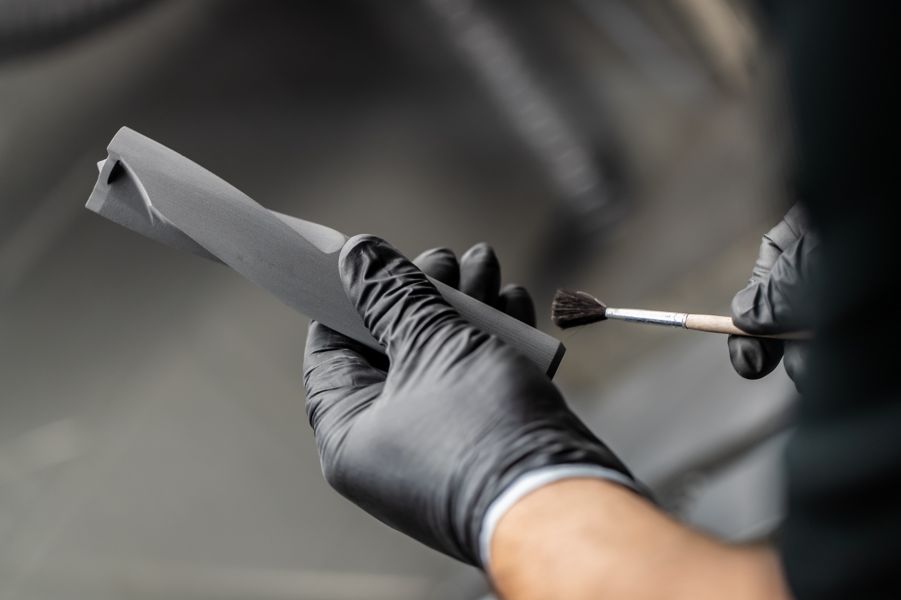 Additive Manufacturing Takes Flight
The aerospace industry is at the forefront of technological innovation and is constantly seeking ways to improve performance, reduce weight, and enhance efficiency. AM has emerged as a transformative technology within aerospace, revolutionizing the way aircraft components are designed, produced, and maintained. Components used may include engine parts, structural parts, and tooling. 
The platform has revolutionized the production of engine components. For example, fuel nozzles can be manufactured with intricate cooling channels to improve heat management and fuel atomization. Additionally, turbine blades can be optimized for weight reduction and improved aerodynamics, leading to increased fuel efficiency and reduced emissions. 
As previously mentioned, AM offers the ability for creating lightweight structural parts. Within aerospace, designs not only reduce the weight of the part but maintain its structural integrity. Aircraft brackets and panels are just a few examples that can benefit.
Additionally, AM is revolutionizing the repair and maintenance processes in aerospace. Instead of relying on conventional methods, AM allows for the on-demand production of replacement parts, improving operational efficiency. 
Tools & Software Used in Additive Manufacturing
With additive technology, you can tailor products to individual customer requirements without incurring additional costs or long lead times. Here are some tools you can use for your digital designs.
3D Modeling Software: 3D modeling software serves as the foundation for additive manufacturing. It allows engineers to create digital models of the desired object. These software tools provide a wide array of design capabilities, including creating intricate geometries, hollow structures, and interlocking components. 
Slicing Software: Once the 3D model is ready, it needs to be converted into a format that can be understood by the 3D printer. This is where slicing software comes into play. Slicing software takes the 3D model and divides it into layers, generating a set of instructions for the printer to follow. It determines parameters such as layer thickness, printing speed, and support structures. It also allows for precise control over these parameters, optimizing the printing process for superior quality and reduced material waste.
3D Printers: The heart of additive manufacturing lies in 3D printers, which bring digital designs to life. These machines use various technologies such as Fused Deposition Modeling (FDM), Stereolithography (SLA), Selective Laser Sintering (SLS), and Electron Beam Melting (EBM) to fabricate objects layer by layer. 3D printers come in varied sizes, configurations, and price ranges, catering to a wide range of applications. They play a crucial role in determining the final quality, speed, and complexity of the printed objects.
Materials: The choice of materials in additive manufacturing is expanding rapidly. From traditional plastics to advanced metals, ceramics, and composites, an ever-growing range of materials are available for 3D printing. Each material requires specific considerations such as temperature control, post-processing requirements, and mechanical properties. Metal 3D printing filament is another technology that can be selected for designs. The ability to choose from a diverse selection of materials broadens the scope of applications and makes AM suitable for industries ranging from aerospace to healthcare. 
Post-Processing Tools: Once a printed object is complete, post-processing steps may be necessary to refine its surface finish, improve mechanical properties, or add additional features. Post-processing tools include sanding and polishing equipment, heat treatment devices, chemical baths, and surface coating tools. 
Summary
By embracing additive manufacturing, your company can be positioned at the forefront of technological innovation. The ability to leverage the unique capabilities of an additive process can stand out from competitors and open new opportunities. The flexibility, speed, and design freedom offered by additive manufacturing enables fantastic ways to explore new markets, develop cutting-edge products, and stay ahead in today's dynamic business landscape.
For more information on additive manufacturing, contact a Kennametal expert. They can provide the end-to-end solutions you need for design optimization success.