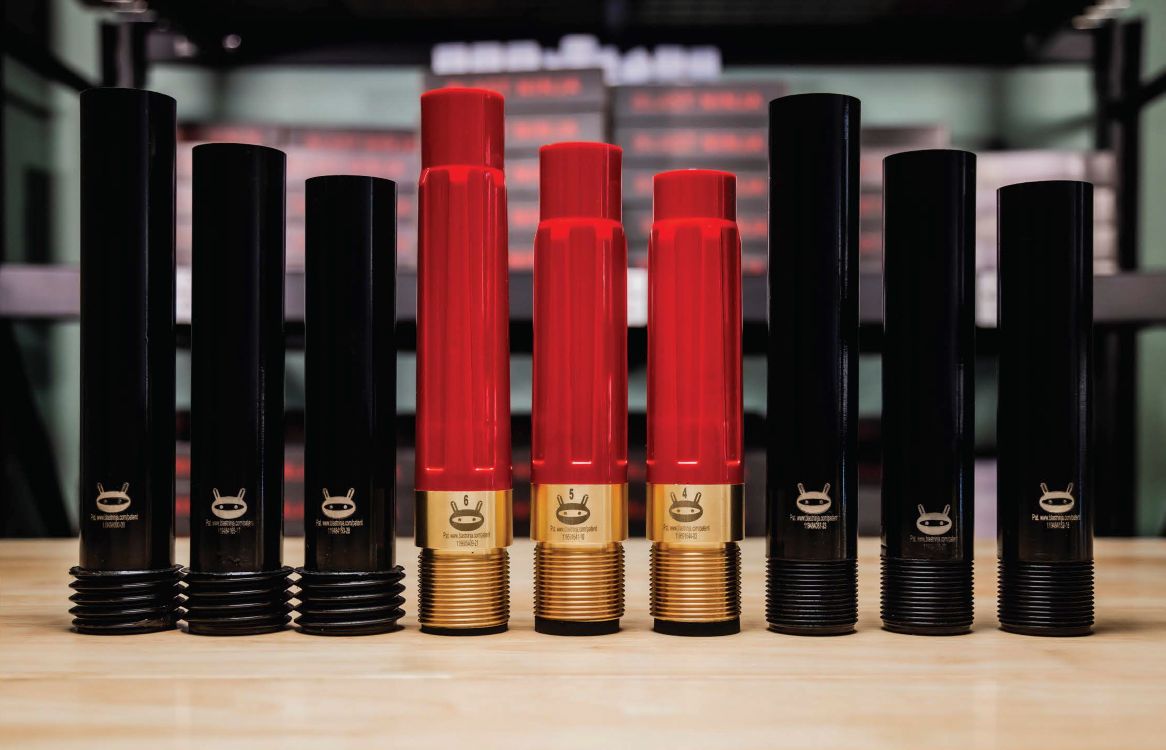 Exceptional Wear Resistance & Unmatched Performance
Everyday Kennametal abrasive blasting nozzles meet the challenges of demanding environments. Our abrasive blast nozzles are backed by outstanding customer service and technical support.
Kennametal has recently announced an exciting addition to its leading portfolio of abrasive blast nozzles for advanced surface preparation, the Blast Ninja™. Designed to deliver improved productivity and enhanced hearing protection, the Blast Ninja is a premium nozzle, providing customers with a military grade product that is compliant with OSHA guidelines.
A game-changer for the abrasive blasting industry, the Blast Ninja reduces air exit velocity while maintaining particle velocity, resulting in a significant reduction in noise production at the source while maintaining blasting production.