Notifications
Mark all as read
Longer Life, Less Expense: Conforma Clad™ Customized Wear Solutions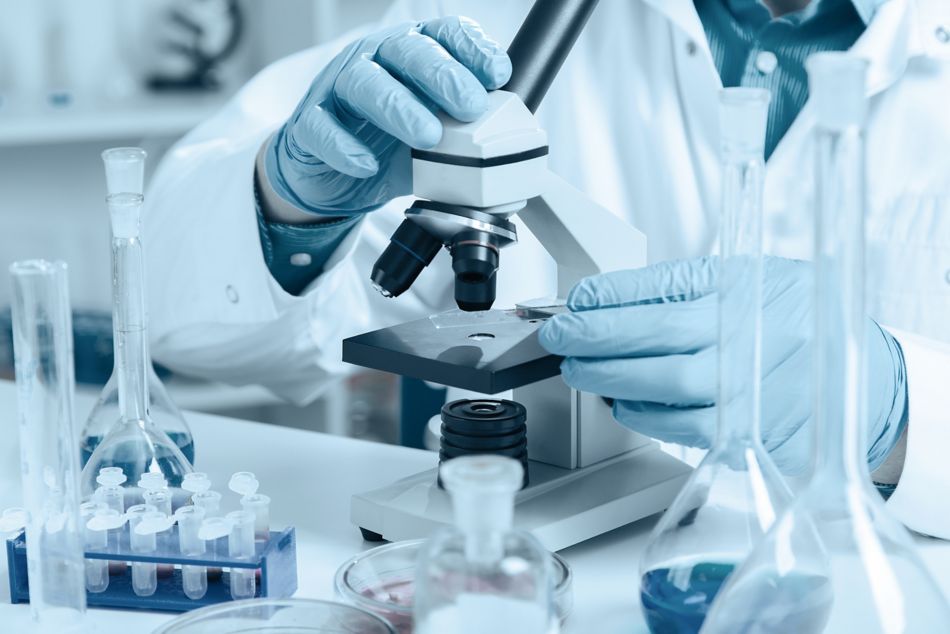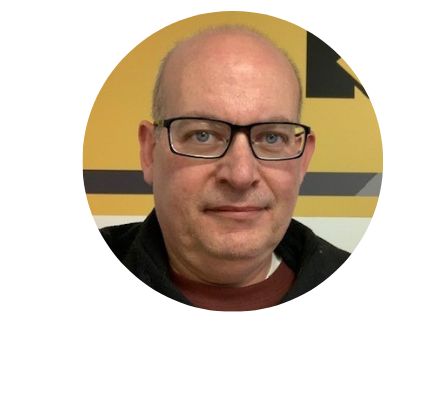 Meet the Wear Expert: Applications Engineering Manager, Jim Faust has been with Kennametal for over 20 years in roles including research and development and product engineering. He is focused on helping customers apply Conforma Clad products and solutions to improve their results.
"Our technology can extend the wear resistance 3-5X normal life cycle (in some cases up to 20X the improvement). This reduces the number of times those expensive components need to be replaced and saves our customers money."
Q: How does Conforma Clad's ability to extend wear life save end users time and money?
Jim Faust: We want to offer customers a clear value proposition. This means looking at the total value of the solution over the lifetime of the part, which includes the direct cost of the parts and elimination of downtime. There are two opportunities for us to make a large impact: reducing the number of replacements and reducing the number of unplanned outages.
For example, in the petrochemical industry, rotating equipment teams are responsible for large and expensive pumps. When fully assembled, these pumps can cost upwards of $500,000 dollars each. They are used to pump heavy viscous fluids at various locations in a refinery. The wetted surfaces of these pumps experience heavy wear. Our technology can extend the wear resistance in these pumps 3-5X, and in some cases up to 20X over other solutions. This reduces the number of times those expensive components need to be replaced and saves our customers money.

In addition, we are also able to assist in wear monitoring so that informed decisions can be made about life expectancy and turnaround requirements. One service we offer is to measure cladding thickness during a shutdown. Because the cladding microstructure is uniform from top to bottom, this cladding thickness measurement allows us to extrapolate how much service life is left. This allows customers to plan outage cycles accordingly and eliminate costly unplanned downtime.
Q: How can customers determine which solution(s) will provide the best wear protection for their application?
Kennametal has developed multiple tungsten carbide (WC)-based and Stellite™-based cladding formulas. These varying microstructures provide different levels of wear-resistance and ductility (see chart below). The selection of cladding type, location, and thickness is tailored to the needs of the application. Our job is to understand the issues the customer wants to solve, and what they define as a success. We can then recommend the best custom solution for their business.
For example, when cladding twin screw extruder barrels, we place WC200 (more wear-resistance) in the bores which experience the most wear. On the apex, we utilize WC219 (more ductility) where customers will see the highest amount of stress, thus minimizing the risk of spalling.
"The selection of cladding type, location, and thickness is tailored to the needs of the application."
Q: What is the difference between the cloth-based cladding and Ultraflex slurry-based cladding application processes? How can customers choose which solution is right for them?
Our process technology can be segmented into Cloth-based cladding, Ultraflex™ slurry, and hybrid solutions. Our primary process is Cloth-based, which involves making a flexible tungsten carbide sheet that is hand-applied to wear surfaces on parts. Once this sheet is applied, it is then placed into a vacuum furnace for infiltration brazing.
In contrast, the Ultraflex technology begins with the same tungsten carbide powders but is then mixed into a slurry. In this form, wear resistant coatings can be applied to even more complex geometries, such as screens, or non-accessible locations such as pipe IDs or blind holes.
Kennametal is also capable of providing a blend of the Cloth-based cladding and the Ultraflex cladding to offer a hybrid solution. For example, we have really started to grow our reach in American Petroleum Institute (API) pumps. While other companies offer solutions using a hardened steel or a boron diffusing process, our ability to use both Cloth-based and Ultraflex cladding on pump components really sets us apart from other types of wear-protection. We can provide a much thicker wear-resistant solution by applying the Cloth-based cladding externally and the Ultraflex cladding internally, providing a complete solution to the wetted wear surfaces of pumps.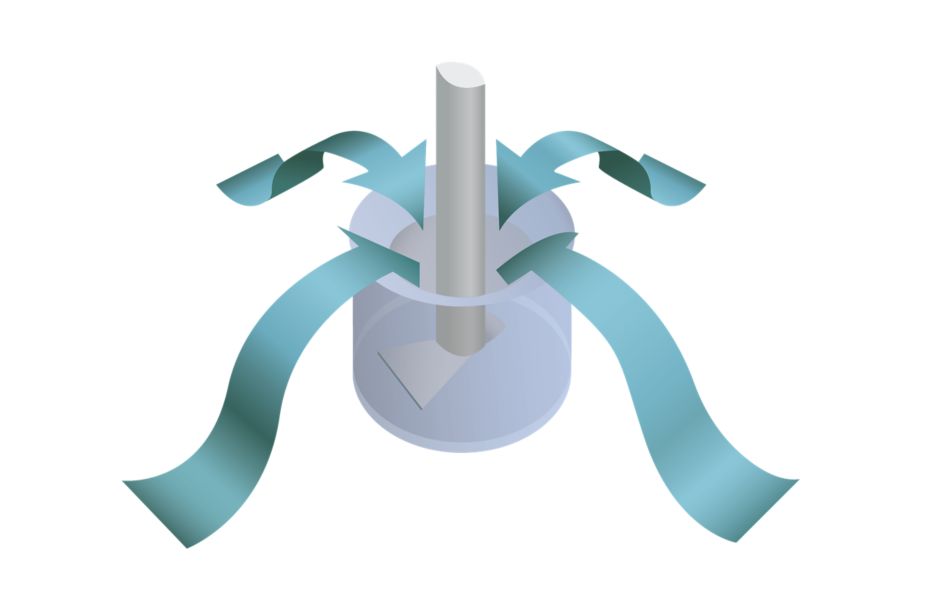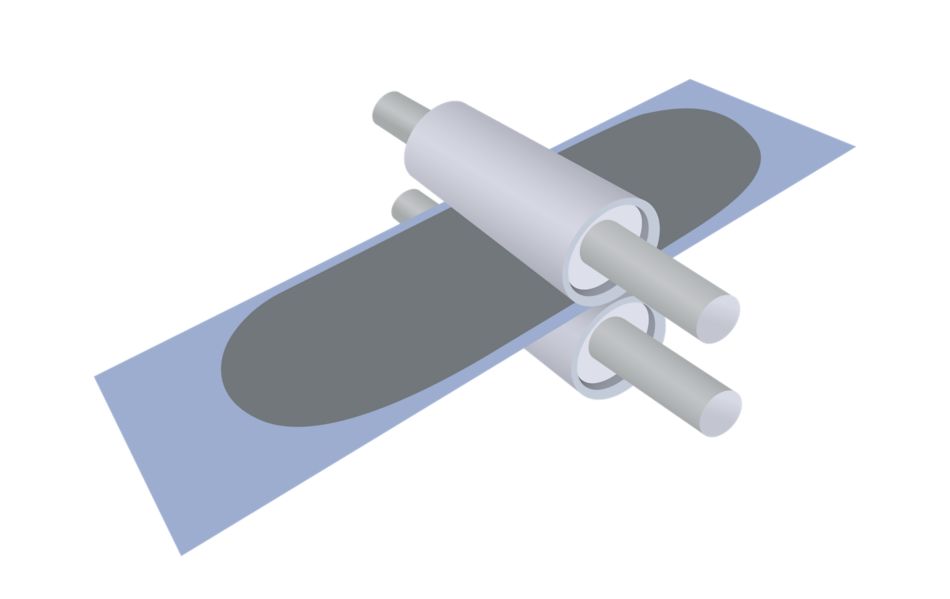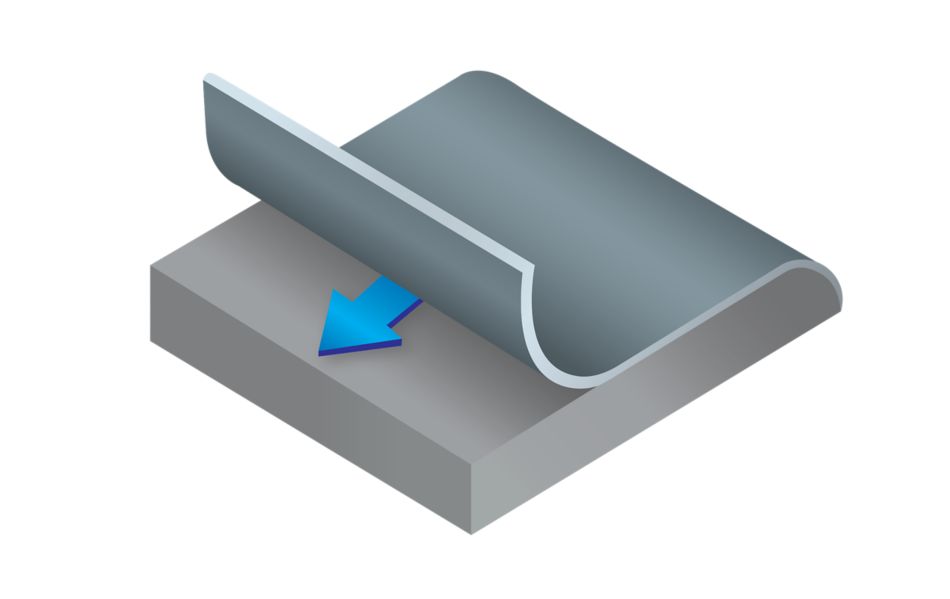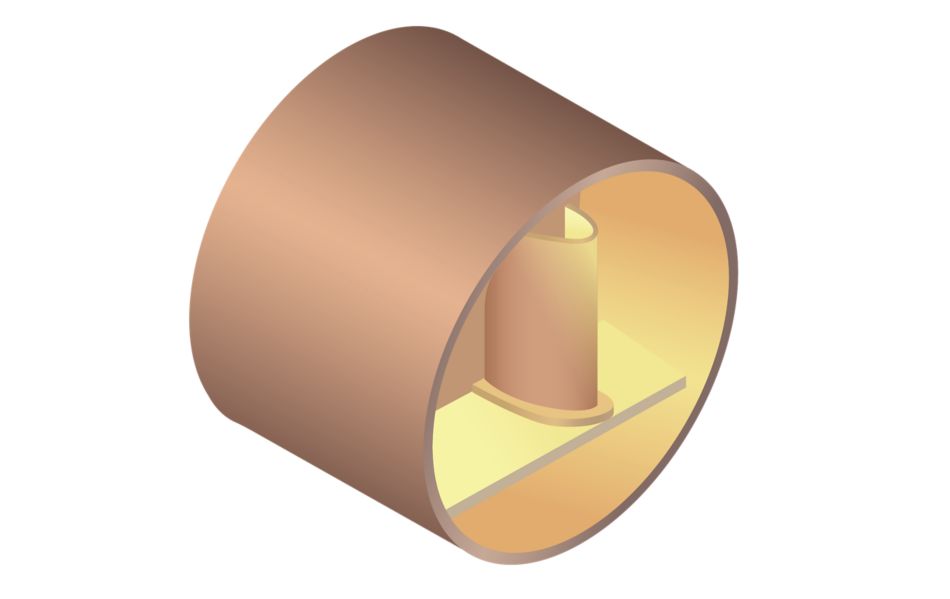 The Conforma Clad Process: (1) Powder Mixing (2) Cloth Formation (3) Cloth Application (4) Furnace Brazing