Kennametal Orwell Facility Wins Manufacturing Operational Excellence Award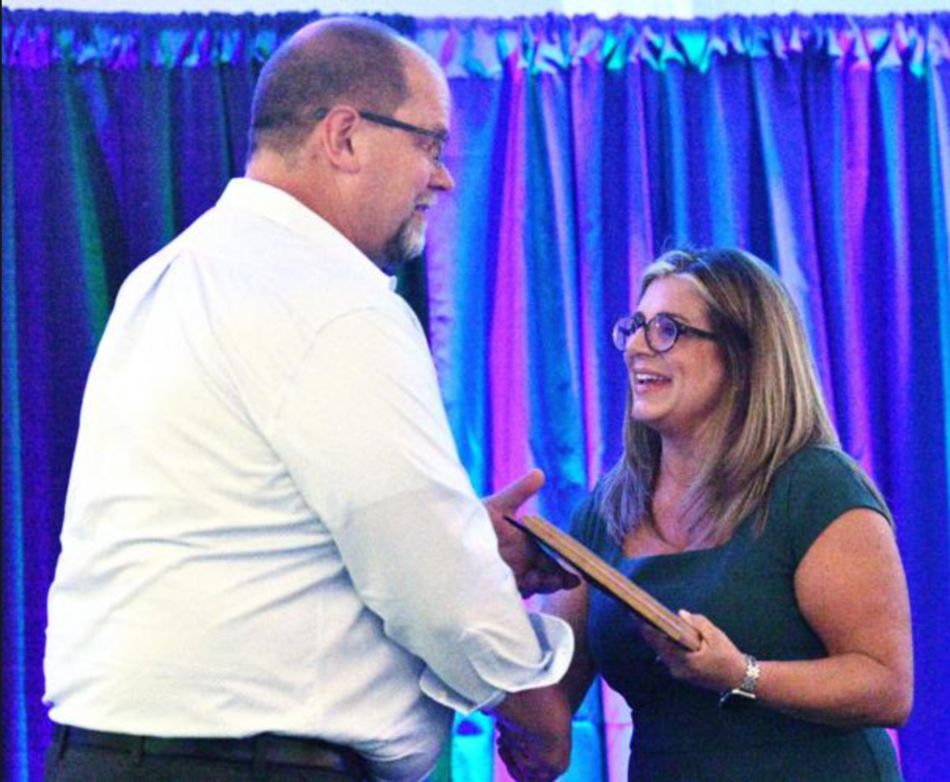 Kennametal's Orwell, Ohio inserts facility has been awarded the Manufacturing Operational Excellence Award by the Growth Partnership for Ashtabula County. The economic and workforce development organization presented the award to Kennametal in recognition of the facility's recently completed modernization and expansion project – and its positive impact to the county. 
"The Growth Partnership of Ashtabula County is pleased to award Kennametal Orwell the 2022 Best of the County Manufacturing Operational Excellence Award in recognition of the important role this state-of-the-art, expanded facility plays in local workforce opportunities and advancement," said Greg Myers, Executive Director. "We're proud to have been a partner to Kennametal in helping bring the future of modern manufacturing to fruition right here in Ashtabula County."
"Kennametal's transformation in Orwell would not have been possible without our local partners, and we are deeply grateful to the Growth Partnership of Ashtabula County for their support and for this recognition," said Frank Constantine, Plant Manager Orwell. "This was an investment in our people as well as our building and technologies, and our team is proud and excited to continue to lead in manufacturing in Northeast Ohio, and globally, to serve our customers even better."
Established in 1960, the Orwell facility is one of Kennametal's largest inserts manufacturing locations globally. The expansion and modernization project in Orwell included investments in intelligent manufacturing systems and automated technologies, as well as workforce training and development. State-of-the-art pressing, grinding, and coating technologies are delivering benefits in four key areas: improved quality, product performance, innovation, and delivery. These investments are helping Kennametal give customers what they need when they need it—by improving production processes' overall predictability and capacity.
To learn more about Kennametal careers in advanced manufacturing, visit our career opportunities site.