95mm length FBX Drill Bodies – Dia. 60mm, 75mm, 90mm 
150mm length FBX Drill Bodies – Dia. 60mm, 75mm, 90mm

Flat bottom drill point design. Plunging holes with highest productivity through 4 effective cutting edges on the outer diameter. 

Indexable inserts with 4 cutting edges provide low cost per cutting edge.

Adjustable coolant nozzles for efficient heat management.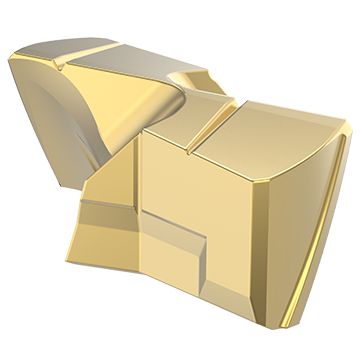 Center insert with 2 effective cutting edges, with chip splitters for maximum feed.
4 chip flutes for hassle free chip evacuation, and maximum stability for chain hole drilling applications.

The Bolt Taper Flange (BTF) connection provides maximum tool stiffness.

Nearly as rigid as a monoblock tool design but offers multiple machine side connections.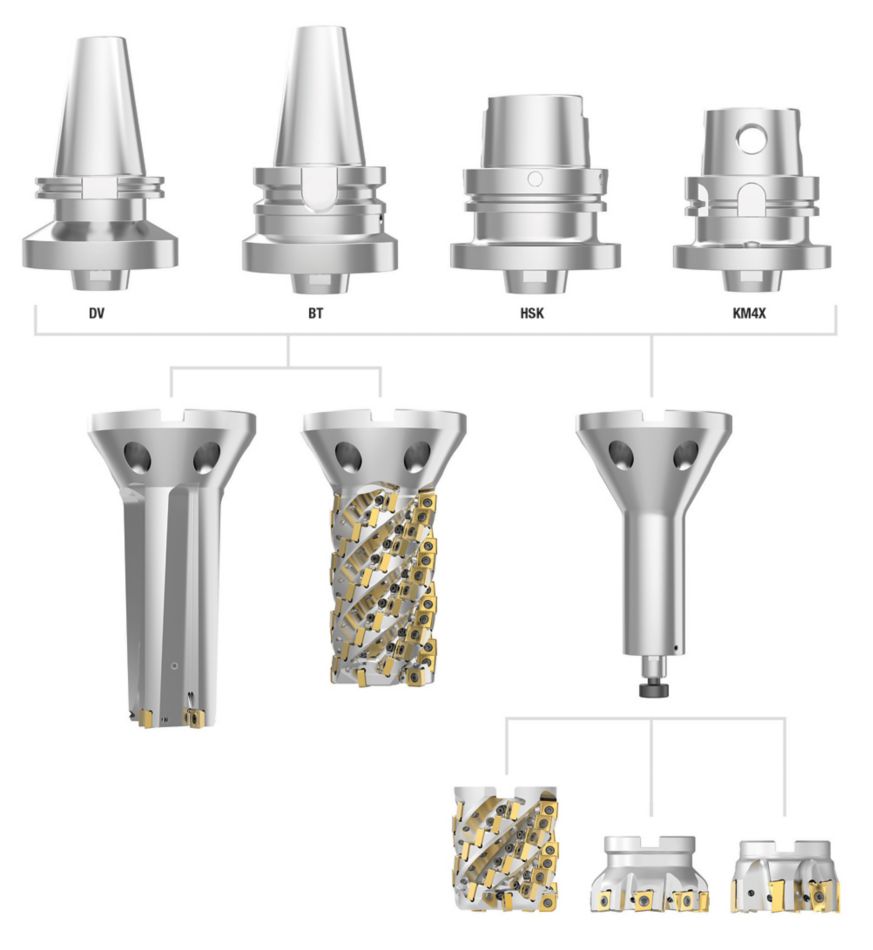 The bolt taper flange tools provide maximum flexibility with standard KM4X, HSK, DV, CV and BT connection styles.