New coating for high performance milling in cast iron & compacted graphite iron
KCK20B and KCKP10 indexable milling grades for higher wear resistance and longer tool life in cast iron and compacted graphite iron applications.
Gold color coating for easy wear identification and maximum tool life
Consistent and repeatbale performance for higher metal removal rates through increased cutting speeds.
Consistent and repeatable performance for higher productivity through increased tool life (up to 25%).
KCK20B and KCKP10 for wet and dry roughing and semi-finishing cuts, for a broad range of cast iron applications.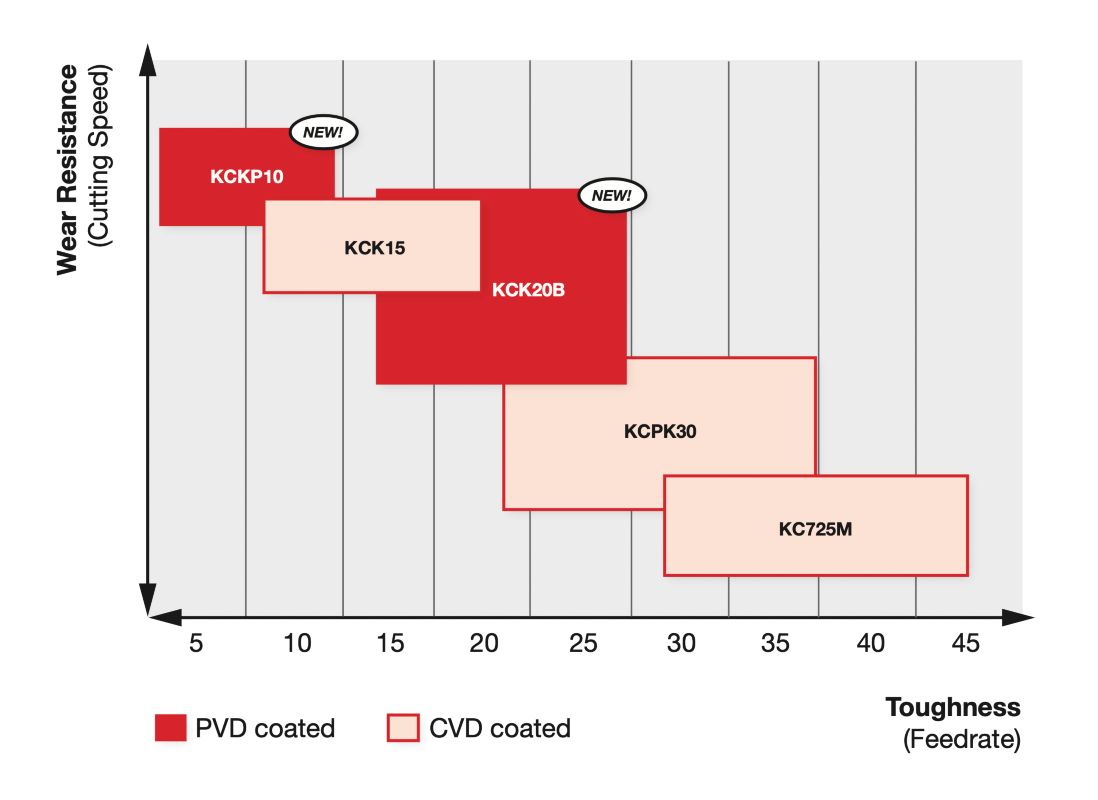 KCK20B grade for higher productivity in roughing and semi-finishing operations in cast iron. KCKP10 grade for profiling and copy milling of steels up to 45HRC and cast iron. Applicable for semi roughing and finishing operations.
New High-PIMS coating creates a smoother insert surface and optimal layer adhesion providing consistent and repeatable performance in roughing and semi-finishing applications.
New coating technology provides increased cutting edge strength, enables high-performance milling for many cast iron applications, resulting in higher productivity.
A golden top layer allows for easy wear identification, ensuring maximum tool life for every cutting edge.
Flank Wear – KCK20B versus Other Grade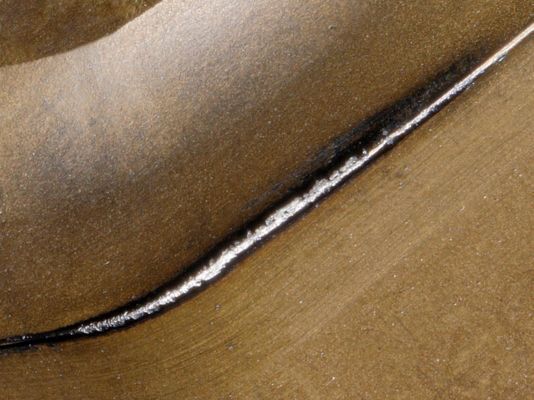 Flank wear is limiting tool life when machining cast iron and compacted graphite iron (CGI).
KCK20B and KCKP10 grades provide significantly more tool life, boosting productivity significantly.

Tech Tips for Cast Iron Milling
Cause
Solution
Speed

Check this area first. Recalculate Vc to assure correctness.
Speed should be reduced without changing feed per tooth.

Feed

Increase feed per tooth (feed should be high enough to avoid the pure rubbing which occurs with small chip thickness)

Grade

Use more wear resistant grade.
Change to a coated grade if you are now using an uncoated grade.

Insert Geometry

Inspect insert to determine if proper style is being used in the cutter.