Notifications
Mark all as read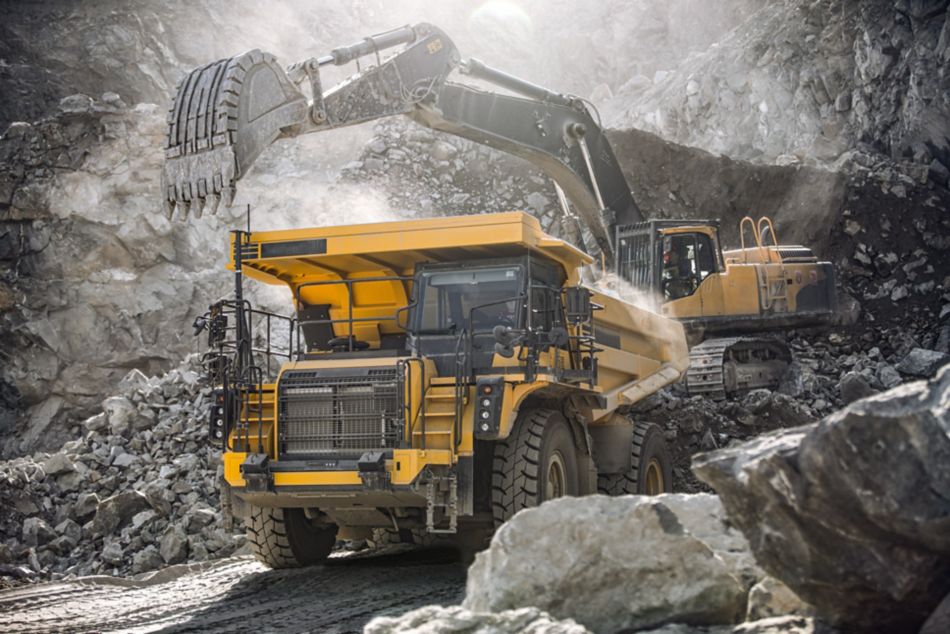 We know KenCast™ is tough enough to face your most challenging wear issues, even in extreme mining conditions. But don't just take our word for it, here is what a surface mining customer had to say after installing KenCast on their hydraulic excavator: "This is just too good to be true." Read on to find out more. 
Tough Conditions
A small town in Western Australia has a deep history of mining gold, copper, cobalt, palladium, and platinum. Located in an extremely remote location, this gold mining customer faces severe wear conditions in an abrasive and hard rock environment. Nevertheless, our experts jumped in right away to help solve the customer's surface mining wear issues.  
A Formidable Challenge
Machine: Bucket of a Komatsu PC3000, a 300-ton hydraulic excavator, specifically the bucket lip wear pads and the bucket base wear strips
Application: Working in ROM (run of mine) at surface mine operation
Problem: Extreme wear conditions occurring on the customer's hydraulic excavator bucket, with less than 1,500 hours of protection provided by current wear protection pads
The Competitor
Aftermarket alloy steel wear pads and strips
Kennametal Solutions
Our experts put two KenCast wear products to the test, a standard solution, and a custom solution. 
Standard Catalog Item: KCWB-0010
Custom Item: KWCB-0902
The team installed seven KenCast wear pads, spaced evenly across the underside of the bucket lip, the area experiencing the most wear.  Five custom KenCast wear strips were also installed to cover the width of the bucket and were stacked together to form protection for the base of the excavator bucket.
Impressive Results*
The team checked in on the results nine months later. After more than 3,400 hours of operation, the Kennametal wear pads were still going strong, far outlasting the less than 1,500 operational hours delivered by the aftermarket alloy steel wear pads the customer previously used.
After 611 days of use, the Kennametal wear pads and strips on the Komatsu PC3000 bucket had fully worn and completed their service for our surface mining customer. In total, the KenCast wear products provided nearly 8,000 operational hours of wear protection over 20 months— that's a 5X longer life than the customer's previous solution.
Our customer had one thing to say about KenCast's unbelievable performance: "This is just too good to be true!"
Interested in getting insane results like this from KenCast?  Talk to our experts to find out how KenCast can provide you with wear protection and extend the life of your equipment.
*Data based on Kennametal field testing