Problem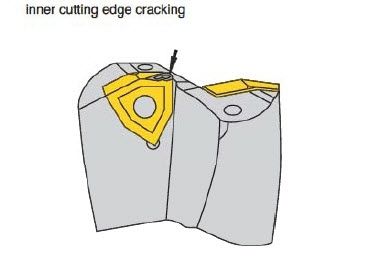 Solution
On Lathes:
Check machine alignment.
Check clamping accuracy. If tool clamping cannot be improved and/or optimum machine stability is doubtful, reduce feed by 30%.
Use tougher carbide grade.
TIP: Grades can be mixed to achieve optimum performance.
EXAMPLE: Use grade C7225 in the inside pocket with KC7140 in the outside pocket.