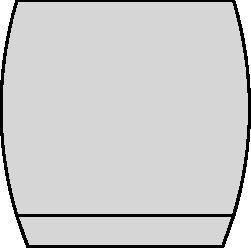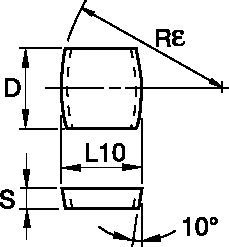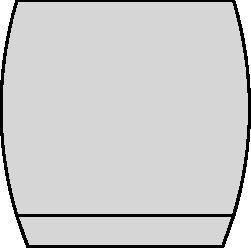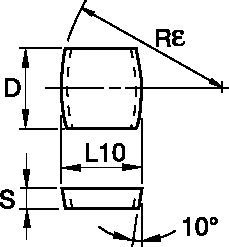 KRR4210R
Břitové destičky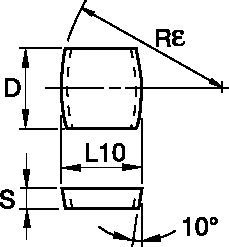 keyFilters
P0

Low-Carbon Steels, Long Chipping

C < .25%; <125 HB; <530 N/mm^2 UTS

(

1

)

P1

Low-Carbon Steels, Short Chipping

C < .25%; <125 HB; <530 N/mm^2 UTS

(

1

)

P2

Medium and High Carbon Steels

C < .25%; <220 HB; <25 HRC; >530 N/mm^2 UTS

(

1

)

P3

Alloy Steels & Tool Steels

C > .25%; <330 HB; <35 HRC; 600-850 N/mm^2 UTS

(

1

)

P4

Alloy Steels & Tool Steels

C > .25%; 350-420 HB; 35-43 HRC; 850-1400 N/mm^2 UTS

(

1

)

P5

Ferritic, Martensitic, and PH Stainless Steels

<330 HB; <35 HRC; 600-900 N/mm^2 UTS

(

1

)

P6

High Strength Ferritic, Martensitic, and PH Stainless Steels

350-450 HB; 35-43 HRC; 900-2400 N/mm^2 UTS

(

1

)

K1

Gray Cast Iron

120-290 HB; <32 HRC; 125-500 N/mm^2 UTS

(

1

)

K2

Low and Medium Strength CGI and Ductile Irons

130-260 HB; <28 HRC; <600 N/mm^2 UTS

(

1

)

K3

High Strength Ductile and Austempered Ductile Iron

180-350 HB; <43 HRC; >600 N/mm^2 UTS

(

1

)
No filters matching ""
Change the visible columns with any of the parameters listed below. A maximum of 7 columns can be displayed.
Displaying
1-

1
of
1
results
SAP Material Number
ISO Catalog Number
ANSI Catalog Number
Grade
[D] Insert IC Size
[D] Insert IC Size
[L10] Insert Cutting Edge Length
[L10] Insert Cutting Edge Length
[S] Insert Thickness
[S] Insert Thickness
6105082
KRR4210R
KRR4210R
KCP25B
12.7000
.5000
12.7000
.5000
3.1750
.1250

List price:

$14.02

/each.
Replacement
This item is not available
Replacement Product
This item may be available through a distributor
Grades
KCP25B

Composition: A tough cobalt-enriched carbide grade with a newly designed multilayer MTCVD-TiCN-Al2O3-TiOCN coating with superior interlayer adhesion.

Application: Best general-purpose turning grade for most steels and ferritic and martensitic stainless steels. The substrate design ensures adequate deformation resistance with excellent insert edge strength. Coating layers offer good wear resistance over a wide range of machining conditions and the post-coat treatment minimises microchipping and improves coating adhesion to substrate leading to long tool life and improved workpiece finishes.