Coupled with our bolt-on heads, the Vibration-Free boring bars provide stability and rigidity when boring at extended overhangs up to 10 x D.
Vibration-Free boring bars are a plug-and-play solution designed to work out of the box with no manual adjusting required or possible. The internal dampening package is designed to provide process stability by increasing the stiffness of the bar and dampening out chatter.  These Vibration-Free boring bars utilize a new portfolio of bolt-on heads that connect to the bar by a serrated design.
Heads for Top Notch Inserts & LT Threading Inserts
NEW!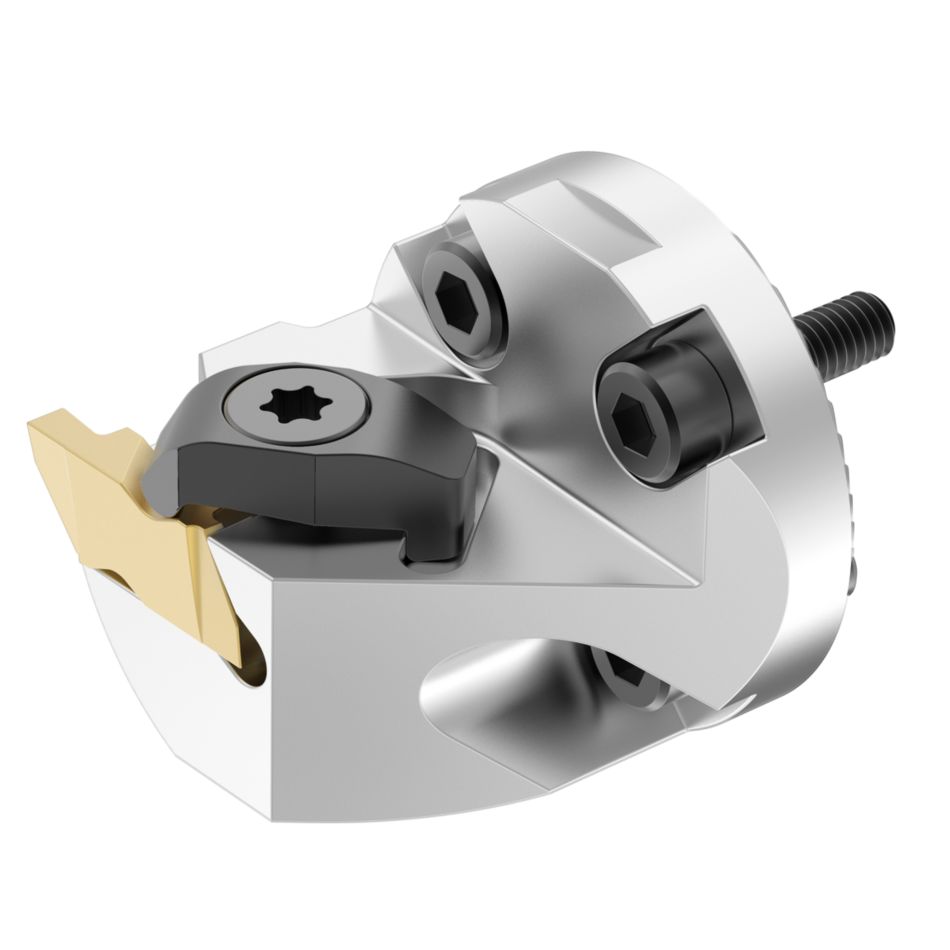 NEW!
Heads for Screw-On Inserts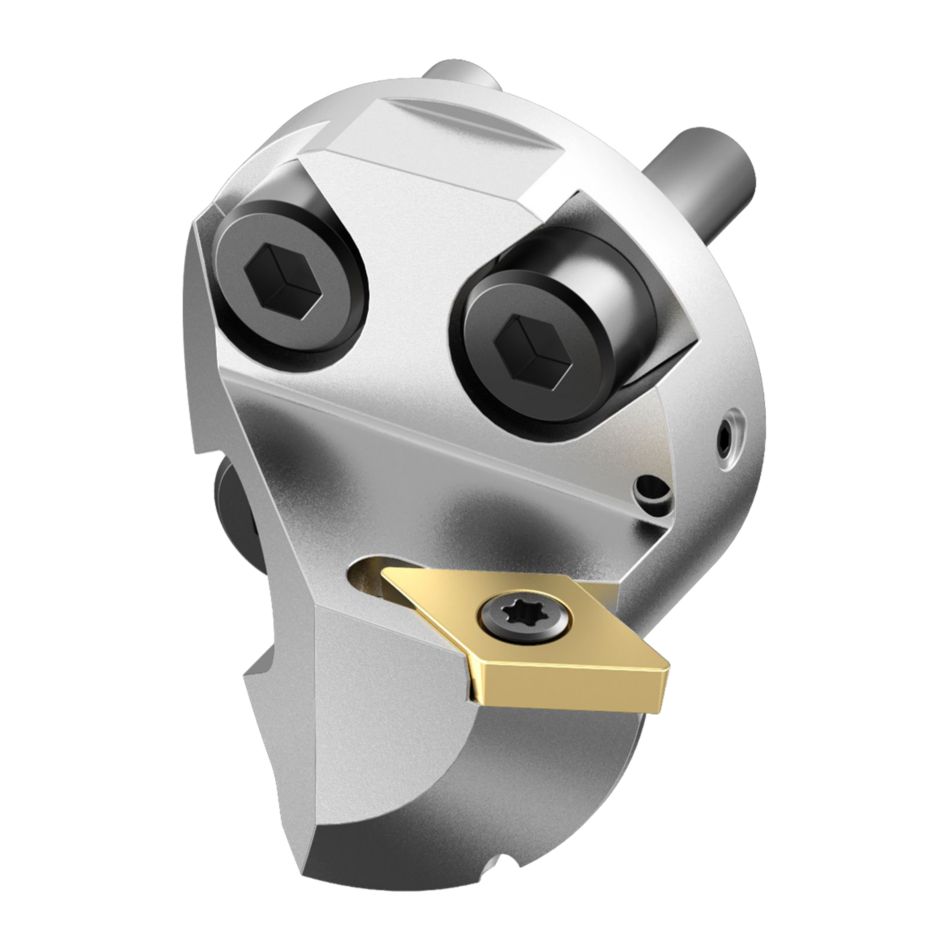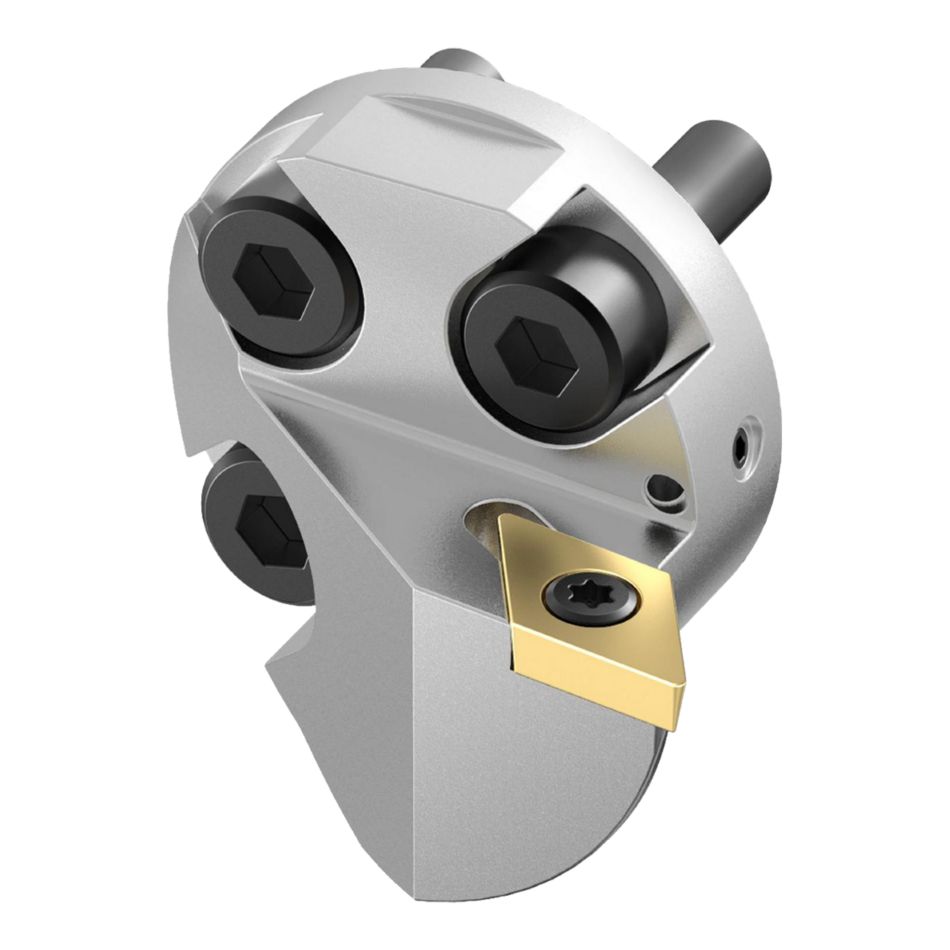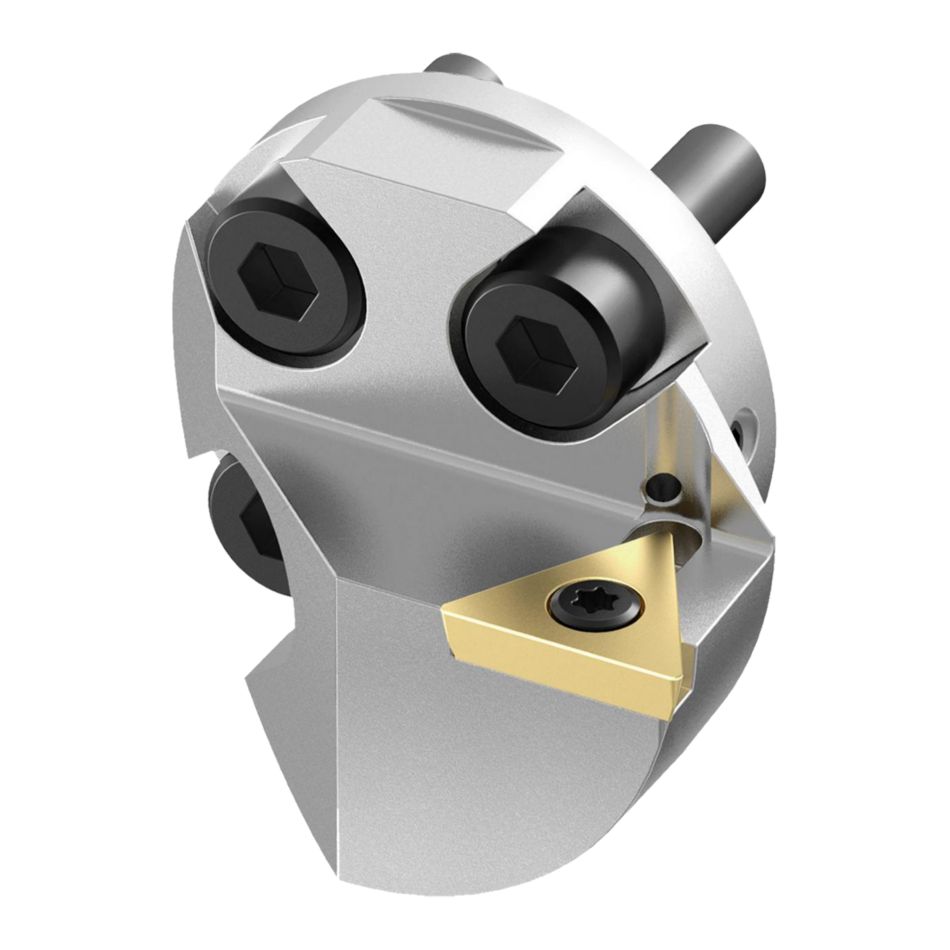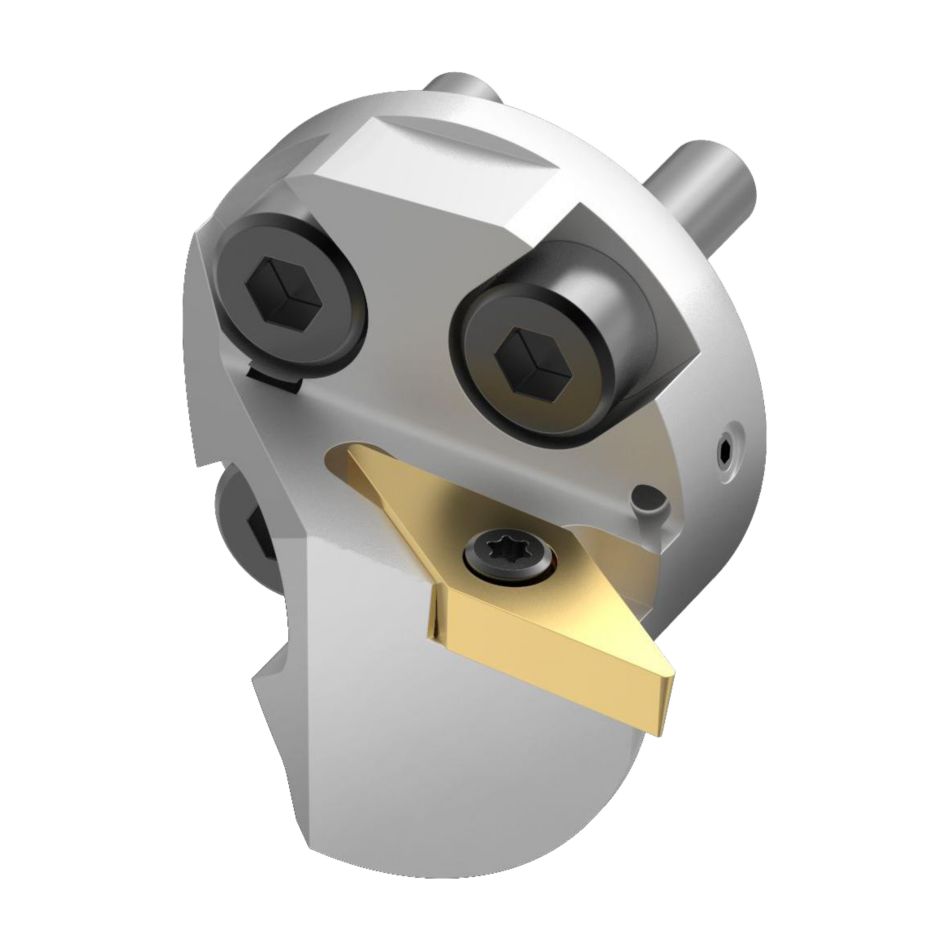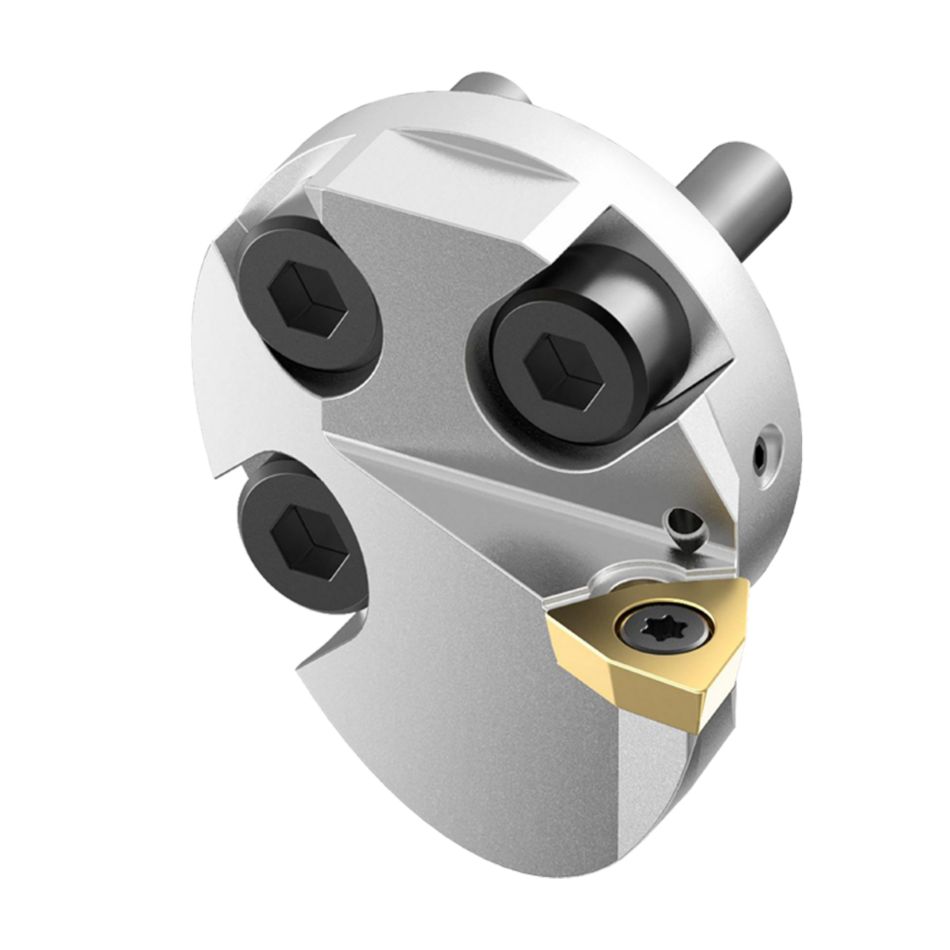 Heads for D Style Inserts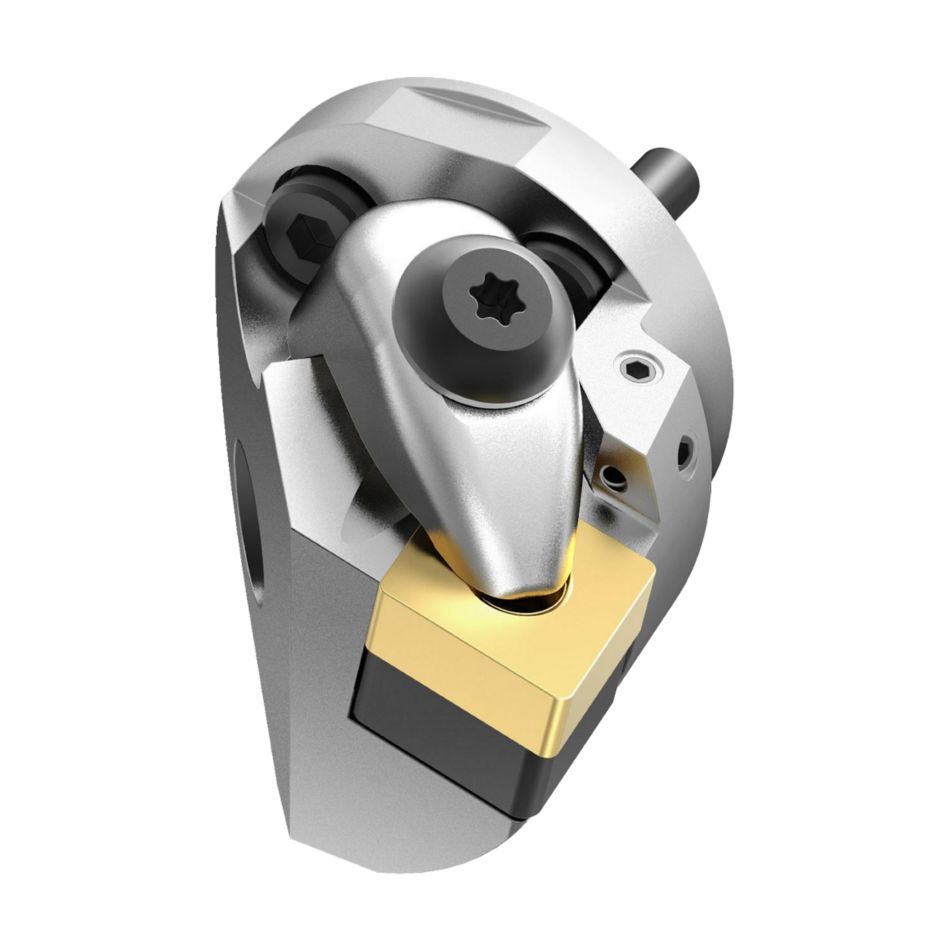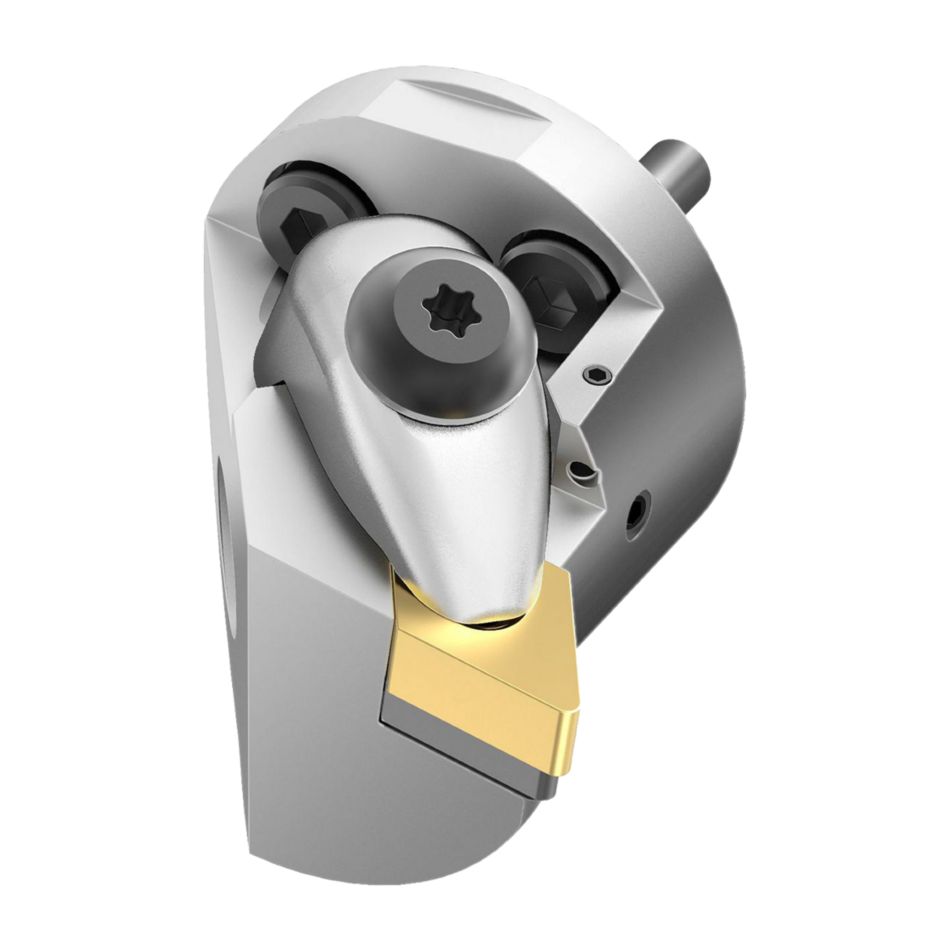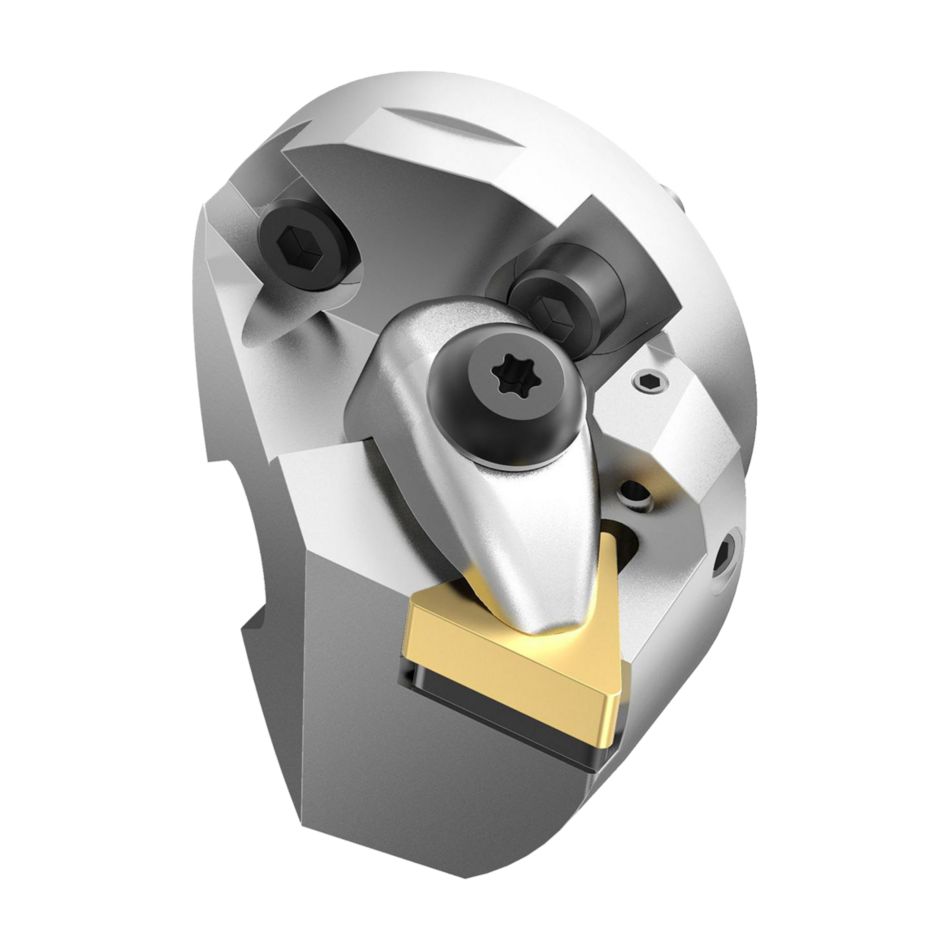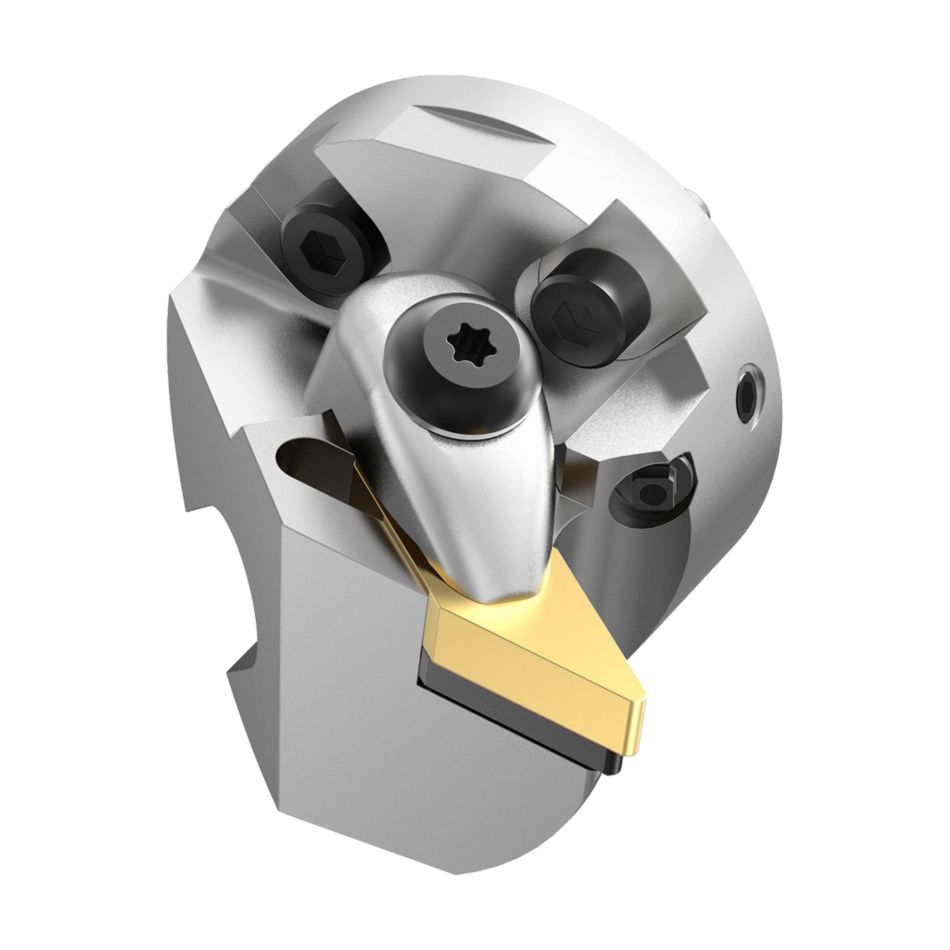 Heads for P Style Inserts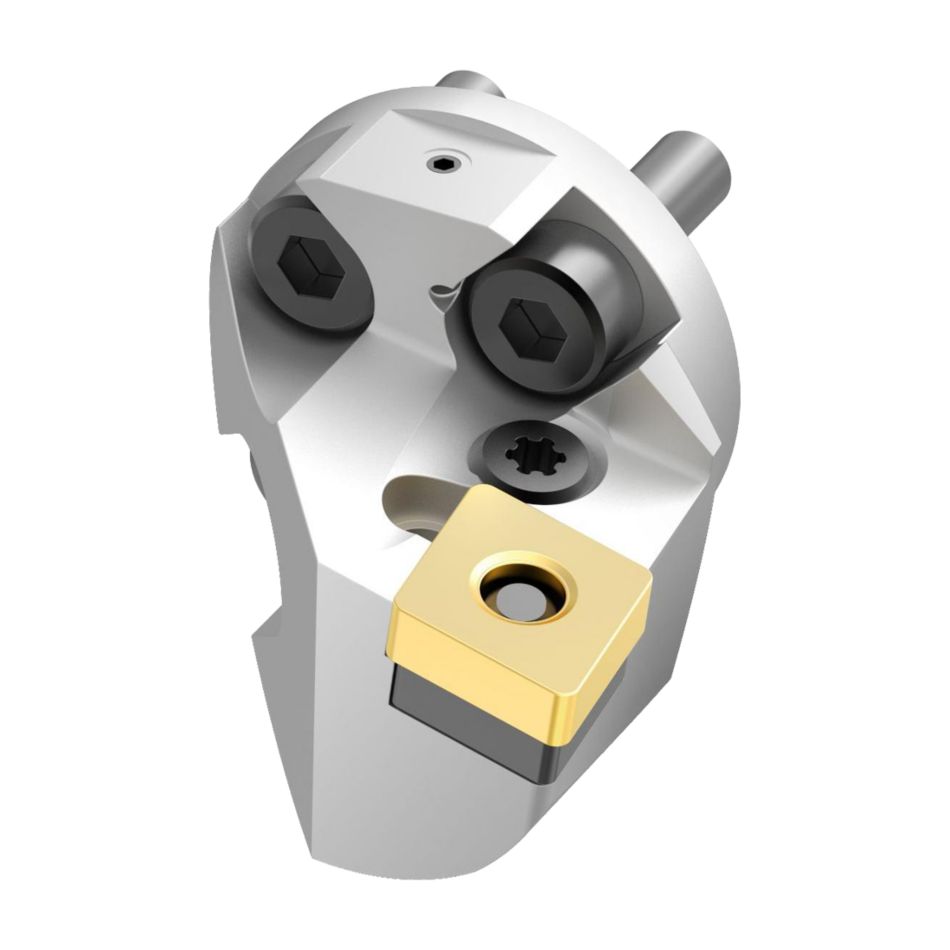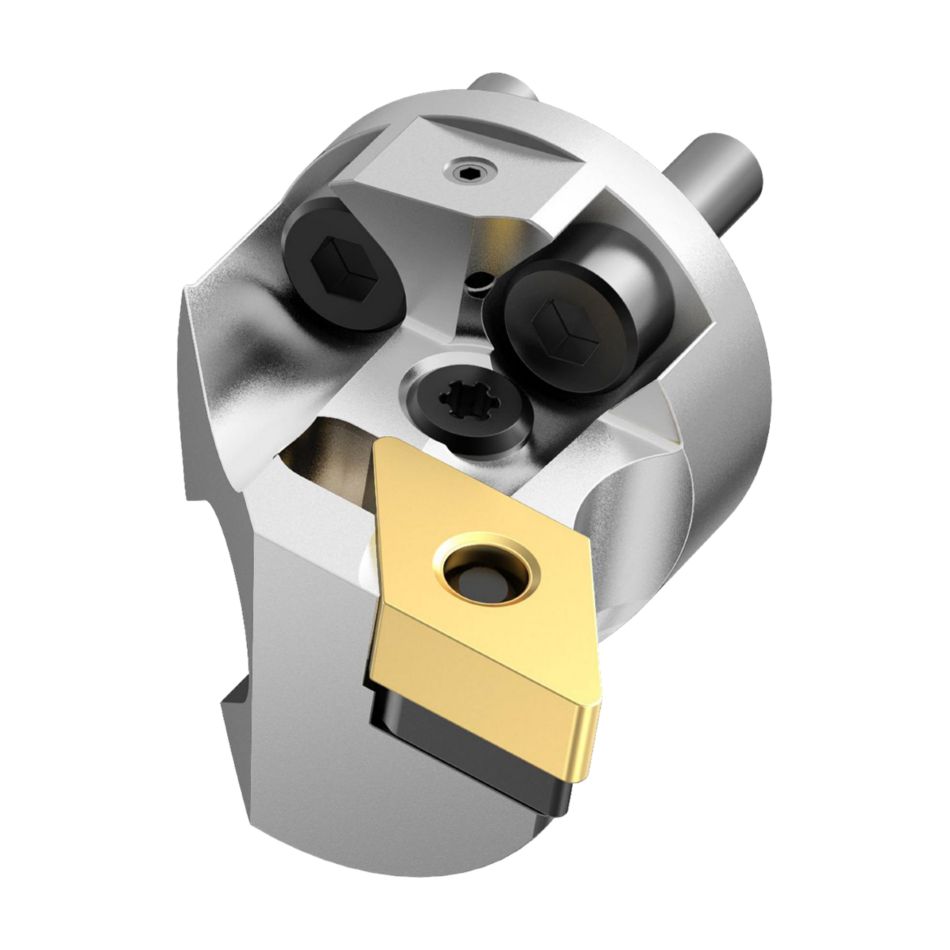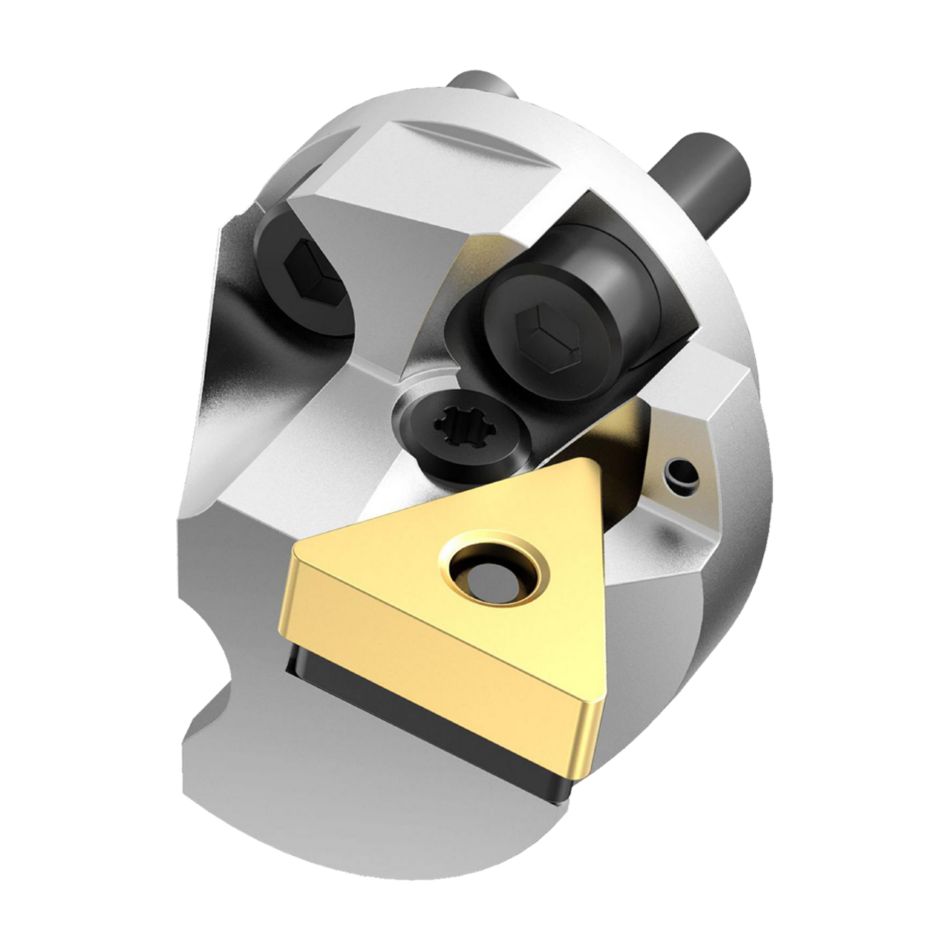 View Vibration-Free Boring Bar Products
Key Filters
Workpiece Material
P0

Low-Carbon Steels, Long Chipping

C < .25%; <125 HB; <530 N/mm^2 UTS

(

104

)

P1

Low-Carbon Steels, Short Chipping

C < .25%; <125 HB; <530 N/mm^2 UTS

(

104

)

P2

Medium and High Carbon Steels

C < .25%; <220 HB; <25 HRC; >530 N/mm^2 UTS

(

104

)

P3

Alloy Steels & Tool Steels

C > .25%; <330 HB; <35 HRC; 600-850 N/mm^2 UTS

(

104

)

P4

Alloy Steels & Tool Steels

C > .25%; 350-420 HB; 35-43 HRC; 850-1400 N/mm^2 UTS

(

104

)

P5

Ferritic, Martensitic, and PH Stainless Steels

<330 HB; <35 HRC; 600-900 N/mm^2 UTS

(

104

)

P6

High Strength Ferritic, Martensitic, and PH Stainless Steels

350-450 HB; 35-43 HRC; 900-2400 N/mm^2 UTS

(

104

)

M1

Austenitic Stainless Steel

130-200 HB; <600 N/mm^2 UTS

(

104

)

M2

High Strength Austenitic Stainless and Cast Stainless Steels

150-230 HB; <25 HRC; >600 N/mm^2 UTS

(

104

)

M3

Duplex Stainless Steel

135-275 HB; <30 HRC; 500-1200 N/mm^2 UTS

(

104

)

K1

Gray Cast Iron

120-290 HB; <32 HRC; 125-500 N/mm^2 UTS

(

104

)

K2

Low and Medium Strength CGI and Ductile Irons

130-260 HB; <28 HRC; <600 N/mm^2 UTS

(

104

)

K3

High Strength Ductile and Austempered Ductile Iron

180-350 HB; <43 HRC; >600 N/mm^2 UTS

(

104

)

N

Non-Ferrous Materials

(

99

)

N2

Low-Silicon Aluminum Alloys and Magnesium Alloys

Si <12.2%

(

99

)

N3

High-Silicon Aluminum Alloys

Si >12.2%

(

73

)

N4

Copper, Brass, Zinc-based on machinability index range of 70-100

(

99

)

N5

Nylon, Plastics, Rubbers, Phenolics, Resins, Fiberglass

(

99

)

N6

Carbon, Graphite Composites, CFRP

(

93

)

S1

Iron-Based, Heat-Resistant Alloys

160-260 HB; 25-48 HRC; 500-1200 N/mm^2 UTS

(

104

)

S2

Cobalt-Based, Heat-Resistant Alloys

250-450 HB; 25-48 HRC; 1000-1450 N/mm^2 UTS

(

104

)

S3

Nickel-Based, Heat Resistant Alloys

160-450 HB; <48 HRC; 600-1700 N/mm^2 UTS

(

104

)

S4

Titanium and Titanium Alloys

300-400 HB; 33-43 HRC; 900-1600 N/mm^2 UTS

(

104

)

H

Hardened Materials

(

93

)

H1

Hardened Materials

44-48 HRC

(

93

)

H2

Hardened Materials

48-55 HRC

(

86

)

H3

Hardened Materials

56-60 HRC

(

86

)

H4

Hardened Materials

>60 HRC

(

76

)
Applications
ID Grooving

(

11

)

ID Thread Turning

(

11

)

TRN Boring

(

11

)
Cutting Condition
Heavily Interrupted Cut

(

97

)

Lightly Interrupted Cut

(

97

)
Tool Cutting Edge Angle
Tool Cutting Edge Angle Min
to
Tool Cutting Edge Angle Max
Cutting Edges Per Insert
Cutting Edges Per Insert Min
to
Cutting Edges Per Insert Max
Internal Coolant Capability
Internal Coolant Capability
Corner configuration
Corner Radius
Corner Radius Min
to
Corner Radius Max
Corner Radius
Corner Radius Min
to
Corner Radius Max
Application
Grade Of Cutting Tool
Minimum Axial Groove Diameter
Minimum Axial Groove Diameter
Minimum Axial Groove Diameter Min
to
Minimum Axial Groove Diameter Max
Minimum Axial Groove Diameter
Minimum Axial Groove Diameter
Minimum Axial Groove Diameter Min
to
Minimum Axial Groove Diameter Max
Maximum Axial Groove Diameter
Maximum Axial Groove Diameter
Maximum Axial Groove Diameter Min
to
Maximum Axial Groove Diameter Max
Maximum Axial Groove Diameter
Maximum Axial Groove Diameter
Maximum Axial Groove Diameter Min
to
Maximum Axial Groove Diameter Max
Maximum Bore Depth
Maximum Bore Depth Min
to
Maximum Bore Depth Max
Maximum Bore Depth
Maximum Bore Depth Min
to
Maximum Bore Depth Max
Front-End
Cutting Width
Cutting Width Min
to
Cutting Width Max