NOVO 는 공정을 향상시키는 데 어떻게 도움을 줄 수 있습니까?
NOVO 는 금속 절삭 작업에 적합한 공구를 조언해줍니다.
CAD-CAM 소프트웨어에서 일하는 공정 설계자와 같이 생각합니다. ANSI 4140 강에서 0.5" 홀 x 1.5" 깊이를 가공해야 합니다. NOVO 는 작업에 최상의 공구를 결정할 수 있도록 단계별로 일련의 가공 조건을 안내합니다.
이러한 결과는 NOVO 의 강력한 디지털 정보력을 통해 가능합니다. 요구 사항을 충족하며, 가공 환경 및 사용자 선호도에 따른 권장 공구가 순위별로 나옵니다.
3. 가공 순서 지정
황삭, 정삭, 황삭 및 정삭 단일 공구 및 여러 옵션
4. 결과 랭킹
결과에 순위가 매겨져 최상의 가치를 제공할 수 있는 성능이 가장 뛰어난 제품이 목록의 맨 위에 표시됩니다.
Case Study:
A customer needed to mill Inconel, but didn't have much experience with that material or the tools to use. The customer put out two RFP's with a mandatory response time of 2 hours. They asked Kennametal and a competitor to provide machining recommendations, as well as case studies, within 2 hours of their request. Expected delivery of the job was 2 days after the proposal was accepted.
Typically it would take 5 hours to 1 day to put together a recommendation. In this case, we only had two hours. We needed to propose the right tool the first time, as well as check availability, reference catalogs, and check case studies.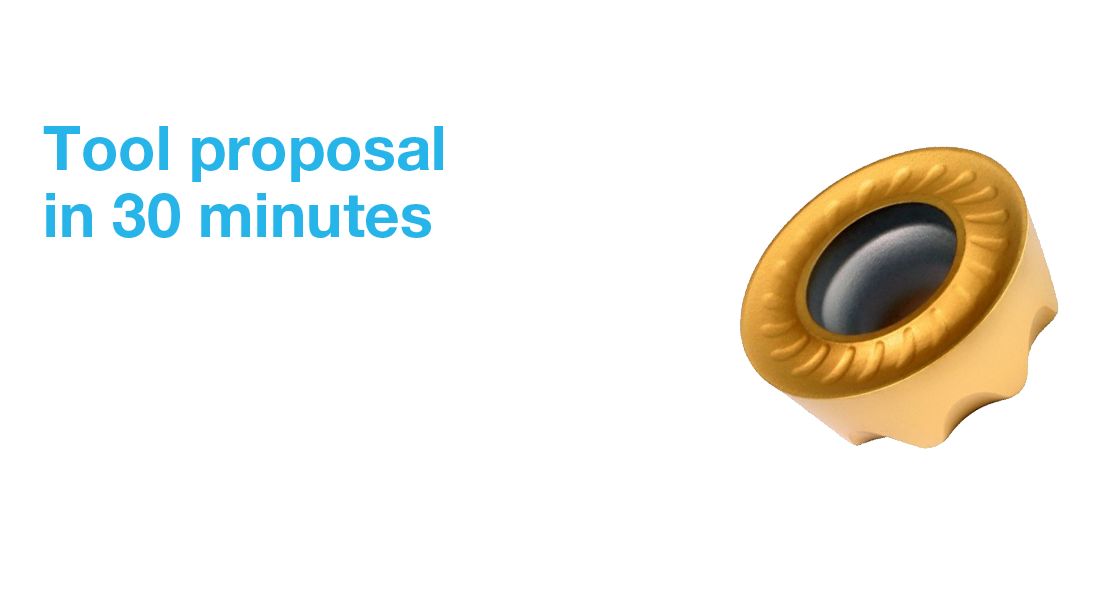 We used the NOVO Tool Advisor and Availability option because we knew it would deliver the most accurate results quickly. Originally we planned to recommend grade KCPK30/KC725M for Iconel milling. However, the Tool Advisor suggested grade KCSM30, the latest grade designed specifically for machining Inconel.
With the help of NOVO Tool Advisor, we configured the new tooling within 30 minutes and sent the offer to the customer within 1 hour! NOVO improved our efficiency at the right time, and helped to meet customer requirements on time!