Sending to SolidCAM in progress...
Downloaded file will be available after import in the SolidCAM tool library.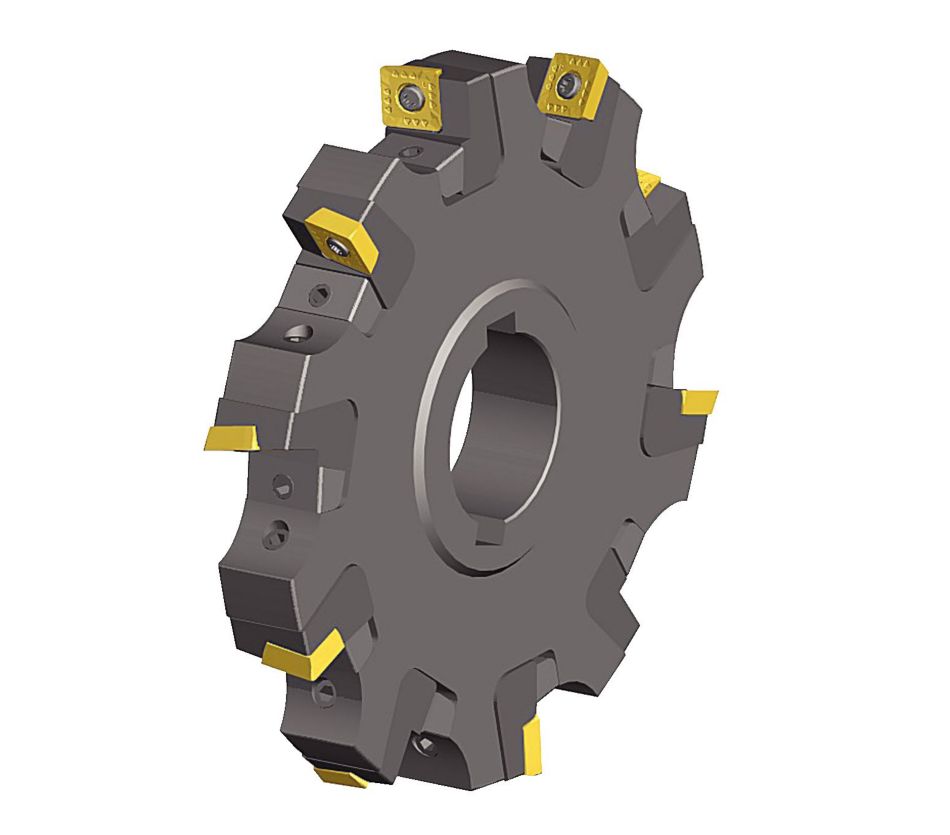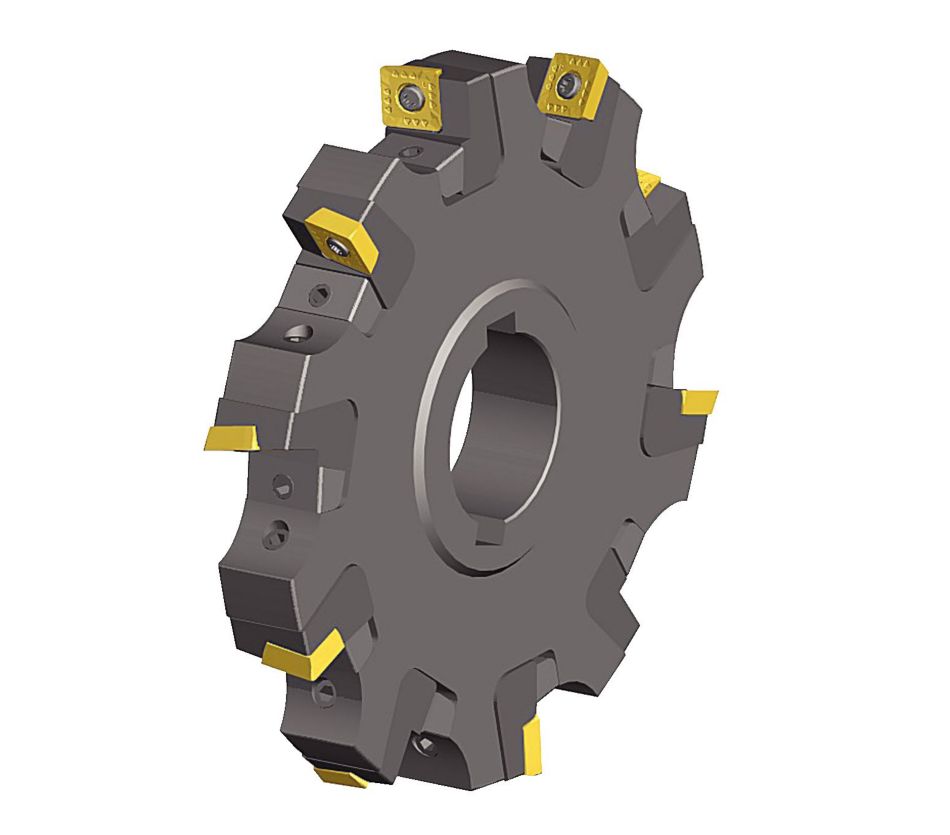 KSSM™ Slotting Cutters • 1/2" IC Inserts • KSSS™ Arbor Mount • .709" to .917" Adjustment Range • Inch
KSSS™ • Arbor Mount
Features and benefits
Rapid adjustment and setting via unique cam adjustment mechanism.


Large selection of insert geometries and grades to cut most workpiece materials.


Four insert cutting edges.


Large selection of insert radii.


Two keyways for staggered mounting.


Wiper insert facets for superior surface finishes.
Displaying
1-

4
of
4
results
SAP Material Number
ISO Catalog Number
ANSI Catalog Number
Weight Pounds
3663325
LK90SD1218X
KSSC709813LX
0.06

List price:

$120.18

/each

3663327
LK90SD1220X
KSSC813917LX
0.07

List price:

$120.18

/each

3663324
RK90SD1218X
KSSC709813RX
0.06

List price:

$120.18

/each

3663326
RK90SD1220X
KSSC813917RX
0.07

List price:

$120.18

/each
Replacement
This item is no longer available
Replacement Product
Please contact customer service for assistance
Material Group
Light Machining
General Purpose
Heavy Machining
–
(Light geometry)
–
(Strong geometry)
–
wear resistance
<="" td="">
toughness
–
Geometry
Grade
Geometry
Grade
Geometry
Grade
P1–P2
.E..LD2
KCPM40
.E..GB2
KCPM40
.S..GB2
KCPM40
P3–P4
.E..LD2
KCPM40
.E..GB2
KCPK30
.S..GB2
KCPK30
P5–P6
.E..LD2
KC725M
.E..GB2
KC725M
.S..GB2
KC725M
M1–M2
.E..LD2
KCSM40
.E..GB2
KCSM40
.S..GB2
KCSM40
M3
.E..LD2
KCPM40
.E..GB2
KCPM40
.S..GB2
KCPM40
K1–K2
.E..LD2
KC520M
.E..GB2
KCK15
.S..GB2
KCK15
K3
.E..LD2
KC520M
.E..GB2
KC520M
.S..GB2
KC520M
N1–N2
.F..LE
KC410M
.F..LE
KC410M
.F..LE
KC410M
N3
.F..LE
KC410M
.F..LE
KC410M
.F..LE
KC410M
S1–S2
.E..LD2
KC725M
.E..GB2
KC725M
.S..GB2
KC725M
S3
.E..LD2
KCSM40
.E..GB2
KCSM40
.S..GB2
KCSM40
S4
.E..LD2
KCSM40
.E..GB2
KCSM40
.S..GB2
KCSM40
H1
–
–
–
–
–
–
Recommended Starting Feeds [IPT]
Insert Geometry
Recommended Starting Feed per Tooth (Fz) in Relation to % of Radial Engagement (ae)
Insert Geometry
5%
10%
20%
30%
40–100%
.F..LE
.005
.017
.030
.003
.012
.021
.003
.009
.016
.002
.008
.014
.002
.007
.013
.F..LE
.E..LD
.007
.019
.032
.005
.013
.023
.004
.010
.017
.003
.009
.015
.003
.008
.014
.E..LD
.E..LD2
.005
.018
.032
.004
.013
.023
.003
.010
.017
.002
.009
.015
.002
.008
.014
.E..LD2
.E..GB
.009
.021
.035
.007
.015
.025
.005
.011
.019
.004
.010
.016
.004
.009
.015
.E..GB
.E..GB2
.009
.021
.035
.007
.015
.025
.005
.011
.019
.004
.010
.016
.004
.009
.015
.E..GB2
.S..GB
.009
.023
.037
.007
.017
.027
.005
.013
.020
.004
.011
.017
.004
.010
.016
.S..GB
.S..GB2
.009
.023
.037
.007
.017
.027
.005
.013
.020
.004
.011
.017
.004
.010
.016
.S..GB2
.S..GN
.009
.023
.037
.007
.017
.027
.005
.013
.020
.004
.011
.017
.004
.010
.016
.S..GN
| | | |
| --- | --- | --- |
| Light Machining | General Purpose | Heavy Machining |
Recommended Starting Speeds [SFM]
Material Group
KC410M
KC520M
KC522M
KC725M
KCK15
KCPK30
KCPM20
P
1
–
–
–
–
–
–
1080
940
880
860
750
700
–
–
–
1485
1300
1210
1810
1590
1470
2
–
–
–
–
–
–
900
790
660
720
630
530
–
–
–
920
830
750
1120
1010
910
3
–
–
–
–
–
–
830
700
580
660
560
460
–
–
–
830
750
680
1010
910
830
4
–
–
–
–
–
–
740
610
490
590
490
390
–
–
–
620
575
520
760
700
630
5
–
–
–
–
–
–
610
550
490
490
440
390
–
–
–
850
760
690
910
820
750
6
–
–
–
–
–
–
540
410
330
430
330
260
–
–
–
520
450
–
630
550
475
M
1
–
–
–
–
–
–
670
590
540
560
490
450
–
–
–
680
600
515
730
655
570
2
–
–
–
–
–
–
610
520
430
510
430
360
–
–
–
610
530
460
670
580
520
3
–
–
–
–
–
–
460
400
310
380
330
260
–
–
–
475
430
380
530
475
410
K
1
–
–
–
880
800
710
750
680
600
–
–
–
1380
1255
1115
965
875
780
1180
1070
960
2
–
–
–
690
620
580
590
530
490
–
–
–
1095
975
910
770
690
630
940
840
770
3
–
–
–
580
520
470
490
440
400
–
–
–
920
815
750
645
575
530
790
700
650
N
1–2
3990
3550
3270
–
–
–
–
–
–
–
–
–
–
–
–
–
–
–
–
–
–
3
3550
3270
3000
–
–
–
–
–
–
–
–
–
–
–
–
–
–
–
–
–
–
S
1
–
–
–
–
–
–
130
120
90
115
100
80
–
–
–
–
–
–
–
–
–
2
–
–
–
–
–
–
130
120
90
115
100
80
–
–
–
–
–
–
–
–
–
3
–
–
–
–
–
–
170
130
90
150
115
80
–
–
–
–
–
–
–
–
–
4
–
–
–
–
–
–
230
170
120
200
150
100
–
–
–
–
–
–
–
–
–
H
1
–
–
–
–
–
–
–
–
–
–
–
–
–
–
–
–
–
–
–
–
–