General Properties of Intermatallic Composites
Intermetallic composites (IMC) are unique materials that combine electrically insulating and electrically conductive materials to form a ceramic that can be heated to extreme temperatures using electrical resistance. IMC components are used when materials are required that can be superheated by electrical resistance, yet still resist molten metal and corrosive environments. Kennametal is a leading manufacturer of IMC components. We manufacture eight resistivity levels of IMC to meet any resistance requirement.
Applications
Metallization
Semi-conductors
Crucibles
Electron beam evaporation
Optical coating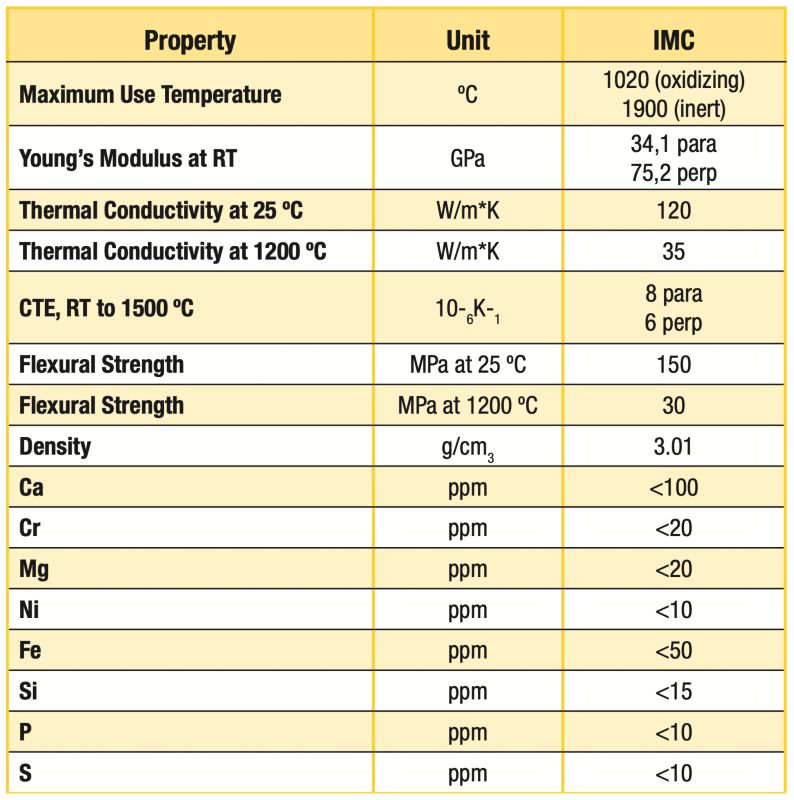 Note: This data shows typical values and does not represent a specification.